Malogg, I just want to thank you for bringing this all together here. In my naivety I never thought it was this organised or networked, these sick bastards need to be exposed for the scum they are.

In my late teens I went out with an upcoming model for a short while. She carried a 'business card' of the Krays and said they were her 'uncles'. I know no-one ever said anything to her but given she was from an orphanage I now wonder what that protection cost her.
You are an immortal being, so stop freaking out about losing another body!
---
Shendao wrote:Malogg, I just want to thank you for bringing this all together here. In my naivety I never thought it was this organised or networked, these sick bastards need to be exposed for the scum they are.

In my late teens I went out with an upcoming model for a short while. She carried a 'business card' of the Krays and said they were her 'uncles'. I know no-one ever said anything to her but given she was from an orphanage I now wonder what that protection cost her.
Holy feck poor girl must have been through HELL in saying that I known of few woman in the past that were beasted up in their young teens by pedo's

What I gather from them is they were treated well the more they pleased the better they were looked after but one had been owned rather badly she tells me her sister was groomed as well but went off the rails and overdosed on heroine and vodka , found blue with vomit all over her and a needle by her side

She left a message on her sisters phone not txt but voice so it was not sinister as in murder , she clearly could not live with how she took great pleasure in her early abuse of the gifts she received and money she made even a car and flat was left behind but in the recording she was asking her sister to pray for forgiveness for her as she had introduced other young homeless teens to her abuser and his creed

The girl is away from her abuser and his creed now and she did not give the police her mobile so they could get the message , seemingly it is in a safe place and she used it to blackmail her abuser as he is a rather wealthy man and in a high place in the public eye .

I warned her that she better tell the b@stard recordings had been made and if anything happened to her that several folk would make sure the message went viral

Nothing can be done for her as she too is on that helter skelter in life see once some of these girls grow up they become prostitutes as it is the only way they know how to make an easy buck

Really fkn sad as I have seen pics of them in their younger days before they got fecked up with all the drugs along the way .

I believe that many of Saviles victims are not around to tell their story whether or not IF ! they were murdered but rather I feel they prolly topped themselves because that is what most victims do and then again some of his victims may even still be alive and on your fkn telly and would not dare speak out as they prolly blackmailed their way up the ladder in their acting/music careers

One thing for sure there is an on going cover~up in nothing like the British media has ever seen .

Cheers Shendao for sharing that with us .
Honest History Is The Weapon Of Freedom
---
Former child actor Ben Fellows: 'Murdoch Newspaper Does a 'BBC' to Protect Pedophiles and Child Abusers'

By Ben Fellows
21st Century Wire
The Jimmy Savile paedophile ring at the centre of the BBC has taken an interesting twist this week as this journalist has come to realise that accusations of child abuse and paedophilia only extend to the deceased.
If you're a living, breathing human being in the entertainment industry mainstream media won't expose you. If you are a paedophile or child abuser in the entertainment industry and are famous or powerful you can breath a sigh of relief – you won't be exposed, at least not by the Murdoch empire.
It all started when I was contacted by Ruth Lewy from The Times newspaper on October 16, 2012. She wanted me to do an exclusive interview about my experiences as a child actor when I had run the gauntlet of paedophiles in the entertainment industry. She wanted to "give this a great showing" but she would also "want to be the only people you speak to until it appears in print this weekend." All I asked for in return for giving The Times an exclusive was that the story would definitely run. She agreed to the terms and said that senior Times journalist Jack Malvern would interview me and a photographer would take some pictures of me for the article, which would appear on Saturday the 20th October 2012. So we arranged a time and a place to meet.
Jack Malvern a tall, balding ex-public school boy complete with the uniform of his generation was late to the meeting. When he did eventually arrive he had to go shopping for a new pad! When he did eventually arrive proper, he sat down in front of me at the Novotel in Greenwich and asked me specifically to name names of people who, I alleged, were suspected paedophiles or had abused me in some way while I was a minor.
For the next two hours I sat in the Novotel being interviewed intensely and having only one cup of tea. The deal was that I was happy to name alleged paedophiles and child abusers in the wider industry, based on my own experiences but the story had to run.
What was good about the article, I thought, was that The Times were going to be brave and publish the names of actual living breathing people, rather than dead people like Jimmy Savile or Wilfred Brambell. Famous and powerful people who could argue back, perhaps call me a liar or fantasist in an attempt to clear their name.
I talked about cabinet minister *******(Name redacted at the request of Cabinet Office) in political lobbyist Ian Greer's office. How he gave me alcohol in an attempt to get me drunk. I explained to Jack Malvern that there was even video evidence of the incident as we'd filmed it during our "cash for questions" sting operation for The Cook Report, we had a camera in a briefcase which captured the sordid event.
I talked about a senior female BBC producer who likes to have sex with teenagers. Or I should say have sex with me when I was a teenager. I continued with a long list of names of extremely well known actors, casting directors, producers, directors, writers and executives who had all abused me or attempted to abuse me sexually while I was a child actor.
I explained to Jack Malvern of The Times, that I only ever had sexual relations with women however that didn't stop predatory gay men from attempting to get into my pants. As a child actor you are not responsible for your actions, you're naïve, vulnerable and quite frankly an idiot, well I was. So, saying no when powerful industry people are telling you to take drugs with the implication that if you don't – you won't be hanging around for long, is highly unlikely. It's one of the oldest tricks in the book and works really on children, now add sex, money and power into the mix and you're lucky if you don't spend life after being a child actor in rehab and therapy – of course some do.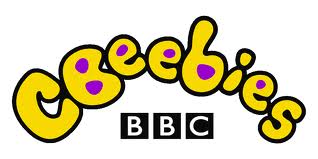 So, from the age of 15 I was a regular at Stringfellows, Cafe De Paris and The Atlantic Bar and Grill. I attended many celebrities parties and private functions.
One party was in a house in the New Forest and I must have been around sixteen at the time. At the party was a certain founder of a child protection charity. I was given drugs, alcohol and was propositioned by men and women all night until I ended up passed out in the garden. I eventually got a cab back to my digs in a terrible state. You'd think that for someone who is known for their charitable works protecting children she might insist that this party was for adults only and make me go home or at least keep an eye on me and stop me from drinking – recognising the fact that I looked and was very young.
For consenting adults there is nothing wrong with sex, drugs and rock 'n' roll. However, I was a teenager and was being introduced to a very murky world by so called "respectable" industry figures and celebrities.
Now, none of my story seemed to be a problem for Jack Malvern when he interviewed me, he was happy to publish what I said. After the interview I even checked to see if he was happy with what I said. The only issue was that later in the day he wanted to interview my mother about an incident when I was called into a casting for a major drinks company. I gave him my mother's telephone number, he left two messages which she ignored as she didn't want to talk to him. My mother never agreed to talk to Jack Malvern which is what I told him when I later informed him that she didn't want to be interviewed as she's a very private person and it was her choice. Jack Malvern didn't seem to think it was an issue and left me with the impression that the article would run as planned on Saturday 20th October 2012.
Of course printed here are just a few stories of the many that I told him. He'd asked for names and I'd given them to him with details only one who was there would know. He even emphathised at one point and told me that my story rang true for him as he'd experienced similar problems with predatory gay men when he was a young journalist or so he told me.
Little did I know that the next BBC person I named was the one that would stop the article from coming out. The person who I am referring to shall remain nameless in this article, however they are a new star of SKY Television. It seems that Sky have a lot invested in this person and like the BBC stopping the Jimmy Savile Newsnight programme Murdoch et al. have withdrawn an explosive article in The Times that threatened to reveal a far seedier side of their new star than they would like. Drug taking, inappropriate sexual behaviour and child abuse isn't something the Murdoch empire want revealed.
Now, Jack Malvern of The Times may say that I'm an unreliable person or that they couldn't corroborate the accusations I was making. But isn't that what child abuse is all about? There are laws preventing people from making false allegations so why would I lie. In any case they said they'd run the article either with or without the names. So, why didn't it run? My theory is that they didn't want to give me the platform of appearing in The Times, just in case I mentioned names at a later date.
The Murdoch empire and BBC are clearly safe havens for child abusers to operate.
A society that takes the position of not believing victims, hiding the truth and protecting abusers for their own personal gain is a sad state of affairs. It is typical of a society gone mad, set up to procure children and to protect paedophiles. In other words children's well-being comes down to simply politics. If you accuse someone of abuse and they happen to be famous or powerful then tough luck you lose. You won't be believed, regardless of the validity of your claims by either the state or mainstream corporate media seems to be the message.
The irony is that the Murdoch empire, who has always been quick to name and shame is curiously reluctant when it comes to naming one of its own stars. It appears that the empire is only prepared to expose child abusers and paedophiles as long as it doesn't affect its own reputation.
We've moved on from just phone hacking.
One of News International's slogans on their Website is "We're delivering more news, to more people, more often, in more ways than ever". If the Murdoch press is willing to deny the public vital information which is in their interest to know, like exposing paedophiles and child abusers, then the question has to be – Are News International's titles worth the paper they're written on? Or more importantly, are the Murdochs responsible enough to run a media empire influencing millions of people all around the world.
If they're hiding child abuse, then the answer is no.
Listen to The Ben Fellows Radio Show at
www.thebenfellowsradioshow.com
.
…
RELATED: BEN FELLOWS SAYS 'THEY ASKED ME TO NAME NAMES, BUT DIDN'T LIKE THE ONES I GAVE!'
RELATED: 'I RAN THE GAUNTLET OF PEDOPHILES IN THE ENTERTAINMENT INDUSTRY'
RELATED: 'HE'LL FIX IT!' SIR JIMMY WAS A CHILD 'FIXER' FOR THE ELITE
http://21stcenturywire.com/2012/10/22/b ... d-abusers/
Honest History Is The Weapon Of Freedom
---
Honest History Is The Weapon Of Freedom
---
Honest History Is The Weapon Of Freedom
---
Honest History Is The Weapon Of Freedom
---
Honest History Is The Weapon Of Freedom
---
Malogg wrote:NEWS RELEASE

https://www.facebook.com/permalink.php? ... 0535490231

The British Broadcasting Corporation (BBC) is embroiled in a child sex

scandal centred on Jimmy Savile, its anchorman on many popular entertainment

shows for over thirty years. Now new information is surfacing which

indicates that Jimmy Savile was a fully paid up member of the Paedophile

Information Exchange (P.I.E) - an organisation which campaigned for the

abolition of the age of consent in the UK.

The letter below has been sent to Lord Patten, Chairman of the BBC Trust. In

it I have stated "I am placing this information before you in this open

letter as I feel that the BBC should now initiate a full investigation into

these reports suggesting that during the 1970's and early 1980's the BBC's

editorial policy was influenced in favour of P.I.E. This alleged

infiltration of the BBC by P.I.E might also explain how Savile was able to

operate as a sexual predator during his extended tenure at the BBC without

challenge and/or prosecution."

I will pursue my objective of securing a full investigation into the

alleged membership of Jimmy Savile of the organisation, P.I.E. I will also

continue to seek a full and open investigation of the influence, if any,

that P.I.E exerted on BBC editorial policy during the 1970's and 1980's. I

also expect the authorities to investigate whether any BBC employees were

members of P.I.E or expressed sympathy and support for the aims and

objectives of P.I.E.

Further links are set out at the bottom of this email.

MICHAEL .H. MURRIN

21 GOODWOOD AVENUE. PRESTON. PR2 9TZ

TELE: 0795 - 142 - 6617

<mailto:michaelmurrin@hotmail.com> murrin

<mailto:michaelmurrin@hotmail.com> @hotmail.co.uk

Lord Patten.

Chairman,

The British Broadcasting Association Trust,

The BBC Trust Unit,

180 Great Portland Street,

London,

W1W 5QZ.

12th October 2012.

Dear Lord Patten,

RE: BBC / Jimmy Savile.

This is an open letter, ie. I do not regard it as confidential and reserve

the right to publish it. There are some parts of it in italics, these

sections I do regard as confidential and, as such, they will not be

published.

During 1982 I initiated an investigation into corruption in public life

which resulted in the criminal prosecution of some high profile figures for

offences against children, including serial child rape.

PARAGRAPH DELETED.

I turn now to the reason for my writing to you at this point.

My investigation led me to the fringes of the Paedophile Information

Exchange (P.I.E), an organisation whose history is a matter of public

record. The organisation was founded during October 1974 and officially

disbanded during 1984. (

<http://en.wikipedia.org/wiki/Paedophile_Information_Exchange>

http://en.wikipedia.org/wiki/Paedophile ... n_Exchange

) Due to a lack

of financial support my investigation into PIE was severely limited although

I did secure two names on the membership list of the organisation, one was

Jimmy Savile. One of the key aims of the organisation was to secure a

reduction of the age of consent in the UK to FIVE and then abolish it

altogether. The organisation secured significant support within parliament,

the entertainment industry, the media and similar, professional,

organisations. It was reported that, when the organisation was finally

closed down, the membership list was found to contain the names of

nationally known politicians, entertainers and people engaged in

professions, including the medical and legal profession. Some teachers were,

I believe, also found to be registered members. The quality and influential

nature of its membership and the extent of support for the aims of the

organisation among 'opinion formers' probably explains how it managed to

remain in existence in this country for a decade before it was finally

closed down. My investigations did clearly indicate that the tentacles of

P.I.E extended deep into the establishment including the BBC and Parliament.

This quote from the book Paedophilia - The Radical Case (Chapter 11) gives

an indication of just how far the tentacles of P.I.E had spread and how

influential the organisation had become

"One outcome of the MIND conference was the suggestion to Keith that PIE

should submit evidence to the Home Office Criminal Law Revision Committee on

the age of consent. With amazing despatch Keith did exactly this, preparing

and submitting the seventeen-page document discussed in Chapter 6 in a

matter of weeks, without the benefit of research time or facilities at his

disposal. What's more, we have it on reliable authority that his work caught

the imagination of no less a figure than the Home Secretary of the time, Roy

Jenkins."

The source who notified me that Savile was a fully paid up member of the

organisation is extremely reliable. Other sources implied that Savile's

membership of P.I.E was known to others within the BBC who were either

sympathetic to its objectives or were members themselves. This might explain

why there appeared to be no effective pursuit of the organisation by BBC

sponsored current affairs and investigative programmes during that period of

P.I.E's existence.

I am placing this information before you in this open letter (except for the

parts in ITALICS) as I feel that the BBC should now initiate a full

investigation into theses reports suggesting that during the 1970's and

early 1980's the BBC's editorial policy was influenced in favour of P.I.E.

This alleged infiltration of the BBC by P.I.E might also explain how Savile

was able to operate as a sexual predator during his extended tenure at the

BBC without challenge and/or prosecution.

It has been reported that Savile was responsible for the sexual assault of a

brain damaged child at Stoke Mandeville Hospital. It has been stated "it can

get no lower than this." I beg to differ. My understanding is that the

archive at New Scotland Yard hold an image of the youngest child recorded as

being sexually abused, the child was female and was still attached to its

mother by the umbilical cord. Perhaps there is someway to go before we

reach the bottom of this "cesspit?"

I do expect and formal and comprehensive response from you within a

reasonable time period. A copy of this letter has been forward to The

Commissioner of the Metropolitan Police, Mr Bernard Hogan-Howe.

Yours sincerely,

Michael .H. Murrin

http://en.wikipedia.org/wiki/Paedophile ... n_Exchange
Fuckinel M, I'd never heard of P.I.E before, I knew this shit ran deep but had no idea just how deep. Keep up the good work man. Thanks.
---
Good work Malogg.
My words cant express how I feel about this shit and the lives that are ruined for generations, its from the top of the pyramid no doubt, all the covering up and acceptant of behaviour.
Pablo Neruda:
…and now, nothing more,
I want to be alone with my essential sea…
I don't want to speak for a long time,
Silence! I want to learn,
I want to know if I exist.
---
Jimmy getting some advice.
I imagine you've seen the stories about Sa-Vile taking young boys onto Edward Heath's yacht, as mentioned in this thread a while back.
post188568.html?hilit=edward%20heath's%20yacht#p188568
---
Related topics

Replies
Views

Last post