Posts: 6
Joined: Sun Feb 24, 2008 10:37 am
I have just completed and created 2 additional web pages on my site The Temple of Enki where you are challenged to question the source of religious teachings such as the flood. What if the story of Jesus was a re-write of the ancient Egyptian god Horus who died and resurrected?
Look up "Isis and Horus" and go to images. You will see the original "Mother With Child" that the Church re-made to represent Mary and Jesus. The Sumerian Flood tablet which was recently found and has proven to be thousands of years older than the Biblical Text and in much more detail! How is this unless they took the original story and copied it, never thinking that the original tablet was not destroyed, as they are uncovering huge piles of ancient records the Church never realized that before they went thru and killed everyone, the people buried most of their records to keep them safe, only to be rediscovered in archeological digs today.
http://templeofenki....t.com/ask2.html
http://templeofenki....t.com/Ask1.html
---
Both links are "400 Bad Request."
We gather knowledge faster than we gather wisdom. - William Bell
---
Posts: 12228
Joined: Mon Jul 21, 2008 11:57 am
Location: The Pit
Seahawk100 wrote:Both links are "400 Bad Request."
Debunked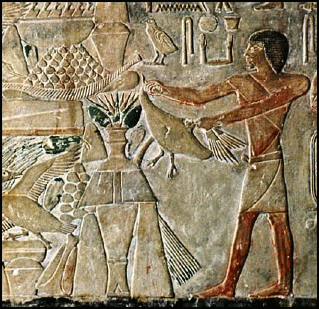 moved to Haoxes n shit
________________________________________________________________________________

= Since Dawn Of Time The Fate Of Man Is That Of Lice =
---