Antiwar.com
---
Posts: 1230
Joined: Sat Sep 19, 2009 1:55 am
99% of the kids all have cell phones with cameras (still and video) on them.. why didnt any of them take footage of this kid and then show the image to this cellphone camera at the same time, theres proof right there instead of it being dumped by the principal and before it got out.. or.. call their parents and have all of them show up at recess, lunch or study hall and THEN show it to them... If the parents has a police officer (not a "cop") who they trust.. he should of came along too, especially to arrest the teacher and anybody else for a court hearing.
Did you read the remarks on youtube 70% give it a
Does anybody know if their parents with the kids who got suspended every found out as to why or went to the school board during one of their meetings with a TV crew and started making waves for this school at all.?
Even if she was named and charged... a slap on the wrist and maybe get suspended WITH pay, shes not going to jail, shes not going to get fired and shes definitely not going to be on the sex offend list neither. Now if this was a male teacher going the other way around... his life would be worth shit, totally and completely.
One would be surprised just how many female sex offenders are in the educational system.. But their not sex offenders cause why would the boys ever turn her in... ever... its free pussy. Not only that the boys are 18 and legal.. Hell, what a technicality and a hell of a loop hole.. Being 18 shouldnt count... EVER... IF your still in high school.. your still a minor, period. This law seriously needs to be changed.. But after one graduates and 18... then do whatever the hell you want... go nuts.. THEN, he can go back and pork this teacher until his dick falls off. Who would care then..?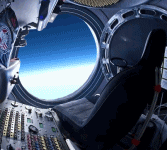 ---
---
Posts: 10610
Joined: Sun Mar 22, 2009 11:11 pm
I don't even understand what this kid is talking about or what actually happened.
We get none of the details, but people seem ready to pass judgment on the situation?
I think I need to see the teacher's tits, too, before I can make a fully informed evaluation.
Where's the beer and when do I get paid?
- Jimmy Carl Black (the Indian of the group)
---
---
---
---
Posts: 1702
Joined: Sun Jan 01, 2012 1:58 pm
Cornbread714 wrote:

I think I need to see the teacher's tits, too, before I can make a fully informed evaluation.
Spock wrote:
I want to see the teachers tits.

Slith wrote:

What Spock said!
TheDuck wrote:
Yeah tits or gtfo!

If you want me to cut myself you should say:"stop it ! This is disgusting! I can't watch it! I think I'm going to puke!" But if you don't want me to cut myself you should say:"go ahead. Cut yourself"
Albert Einstein
........................................

---
Related topics

Replies
Views

Last post