Posts: 331
Joined: Sat Jul 04, 2009 1:09 am
Allow the chaos by trusting your intuition.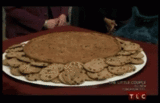 Happiness is subjective ;)
---
One day, I woke up and I was being given a large
RED SPORTS
car wrapped up in
PINK
ribbons. My immediate feeling was that I could not accept such a gift.
I then asked
'How much is it worth?"
I was told 2 million.
I responded I could not accept it.
In the days that that followed, I pondered upon why I could not accept the gift that I was being given.
I realized that it was about
SELF WORTH
and the gift of the car that I refused to accept on that day, was showing me that I had more work to do on worthiness.
I then posed the question to others and asked them to tell me their worth.
Of course the correct response is
PRICELESS...
People are worth much more than they know, and often accept, because people have been told to be humble and be in humility to man. This co-created a road block for man on the way home to God and made them like lambs led to the slaughter house.
Self-empowerment is awesome, it does not mean that you put yourself above the Creator, it means you rise up to meet him self-empowered, the great souls that you can become.
It means moving from being to
BECOMING
all that you can be, so that you can reach your
limitless potential.
As Christ said '
I am humble in heart'.
However, that did not mean that he was humble to man that wished to control or dominate him. He stood tall, in honor of his God, and he did not shy away from the truth of his reality of the Spirit.
When you are empowered enough to walk in the Masters sandals, the Master then walks in yours.
ELIAKIM
---
Related topics

Replies
Views

Last post