I thought this was good
The western world has purposely been misled, intimidated and hypnotized by fear from nearly all established institutions of civilization. The best way to wire an individual's brain for fear is to consistently state the exact same premise over and over again regardless of the veracity of such statements. As neuroscientists predict, individuals will unconsciously begin to believe such statements and the more often these ideas are reinforced, the stronger the hard wiring becomes.
We live in a semi-conscious state of terrorism where our minds have ostensibly been pre-programmed for fear. As history has consistently shown mankind, the best way to control a population is through the institutionalization of fear. Cancer, debt, disease, terrorism, sleeper cells, war, Al Qaeda, and death are just some of the key words promulgated throughout our daily lives, but how much of these are actually true threats deserving of our fear? Even better, how many of these fears are simply unfounded and misguided to keep us in an uncertain, apprehensive and controlled state of mind?
Transitioning from fear to truth marks an integral shift in the beginning of a revolution. Whether conscious or unconscious, this transformation marks the beginning of the inexorable zeitgeist where truth, knowledge and freedom become the founding principles of the new, emerging society. These changes will not occur overnight, but as western society begins to awaken to the inherent truth that fear is simply a technique to suppress the limitless potential of every human being, only then may we begin to become completely free. Releasing our fear as individuals allows us to take control of our destinies as well as facilitate in the transformation of the shifting revolution from the mindless greed of the majority to the love of the conscious minority. Overtime, this fearless and valiant minority will garner more and more support as the shift of knowledge swings from fear to truth until the minority precipitously becomes the majority. In order to supplant the rule of the incognizant majority, truthful knowledge must spread like wildfire across the earth.
We are free individuals by virtue of birth, yet much of our freedoms are lost through our inherent nature to conform to societal norms, from the unconscious, yet powerful and pervasive trends of socialization. We begin to look, act and model our lives around others. For it is fear of non-conforming that keeps the masses conforming. Presently, society is in the midst of an historical change, one where individuals will be defined by what they do for their fellow earthlings instead of what they physically possess. The facade of the material world is rightfully dissolving at an alarming rate only to make way for the emerging revolution of unending personal freedom, wellness, love, knowledge and truthfulness.
A revolution is an uprising of individuals who believe that enough of their rights have been suppressed, ignored and completely hijacked at the expense of those wanting to keep the status quo. When we break free of our fears, we are truly open to experience our true purpose: to live a passionate, happy and loving life. It is time we begin to take back our freedoms through knowledge and awareness because simply put, we are the ones we have been waiting for. As Thomas Jefferson once said, "Enlighten the people generally, and tyranny and oppressions of body and mind will vanish like evil spirits at the dawn of day".
Source :
http://www.naturalnews.com/025012.html
---
Excellent post! It's a pity, though, it is such an uphill battle trying to enlighten the 'brainwashed' masses with the truth!
When

Britain

first, at

Heaven's

command arose from out the azure main; this was the

charter

of the land, and guardian angels sang this strain: "Rule,

Britannia

, rule the waves: Britons

never

will be slaves."
James Thomson (1700-1748)
---
I couldn't agree more with you alex
most look at you as if you've lost the plot
---
Posts: 14844
Joined: Thu Jul 31, 2008 3:45 pm
Location: Chicago
Ive just given up on sharing my info with all of my family and friends. Ive tried to show them so much stuff, but they honestly could care or less. Whatever, at least i tried.
Good post by the way
---
Excellent POST Theshee!
I, too, have been getting sick and tired of the word "TERRORISTS" falling out of their mouths everytime the have something to say. Turning all of their land into battlezones and crumpled housing, eliminating their meager incomes, but giving the rebuilding to profiteering foriegn nationals, only increases the numbers in these groups and insurgencies.
Next on the agenda is labeling US DOMESTIC terrorists, for having different opinions, and voicing our minds!
---
domdabears wrote:Ive just given up on sharing my info with all of my family and friends. Ive tried to show them so much stuff, but they honestly could care or less. Whatever, at least i tried.

Good post by the way
Don't give up Dom. I've been slowly working on my dad for years (he is now 76). He has finally seen enough on the news, and conflicting stories. Now he is telling me about crap going on.
Just keep passing, a little bit here, a little bit there, not too much at a time.
---
Well great post thshee
...enjoyed reading that alot,thanks.I really do believe the daily bombardment of all the crap we see on the TV etc etc...which i am watching less and less these days...hell if i could i would avoid it entirely but it's back to the old...that guy's crazy type of stuff...only reason i will watch tv is to fit it with some conversations at work etc...im sure you know what i mean
Annnyways i was out shopping today and you just look about sometimes and think FFS what the hell is going on....everyone is moving at a million miles an hour and GOING NOWHERE...no-one wants to make good decent conversation with you no more...no-one wants to look you in the eye with a shade of decency and respect...and to think this is the pinnacle of humanity here in the western world...IT IS A HUGE JOKE
.Oh how much of a laughing stock we all must be to the global "elite"...it really pisses me off that there are so many people that dont give a rat ass about anything...anything with true meaning.The zombie hoards are EVERYWHERE hypnotised into the buy buy buy mindset....
Good god this is xmas...there are still many many sad faces out there....why is that?...i think the confusion of this system makes us as human beings VERY SAD myself included....but i have started to out the brakes on a bit and realise that....IT IS DESIGNED TO BE THIS WAY...it's not that i am not getting it so to speak...the system is designed ultimately so that when you "do get it" the you are a "crazy person right"....I think that's where i'm at just now in my life...a crossroads.....ami going to live like one of the zombie hoards or am i going to go with my intuition....I think i'll go with my intuition.....
Again if i want the world to change for the better or WE DO then we gotta BE THAT CHANGE OURSELVES....in our physical interactions with the world and our inner spiritual thoughts too.....i believe the more people that are doing this then that will have a chain reaction effect and eventually there ill be a tipping point that will literally FORCE the change to take place for humans to be truly free....i cant say for sure how long i think it will be before this change takes place but i think it will be within the next 5-10 years....I wanna be on the winning team when that happens cos finally i will WE WILL be able to freaking RELAX and leran to start LIVING not dying....
DEATH TO THE GLOBAL ELITE AND THE NEW WORLD ORDER
If WE wanna defeat the NWO we gotta be willing to commit our heart and soul...give it absolutely everything we got....absolutely EVERY fibre of your being must be invested in this cause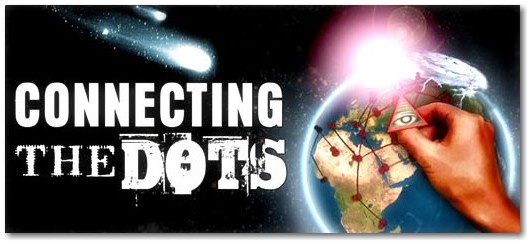 ---
It does get through to people it may not seem like it but it does make them think, I know ppl ive spoke to about various things are beginning to pay more attension to world events now. I realy hope were wrong about everything but common sence tells me otherwise.
Kill em all and let god sort them out!

Atheism is a non-prohet organisation.
---
Television and the media are a volatile cocktail of disasters. It is hard evidence of a hypnotist's great intention to mass-program a species on multiple levels of consciousness in order to manifest the reality of the few whom are not in our best interests. I find myself consistently urging my friends and family to turn them off.
Since this is one of the foundational intentions of these machines, we need to recognize that it does indeed work, and therefore move on and create our own realities instead. On a very basic level I believe the minimum required from us as individuals is to choose between

focusing on

fear or

focusing on

love. Some people are so "hard-wired" by the false media that they depend on it, and sometimes little can be changed in them. However, once more become aware that deep inside we are all as one anyways, eventually truth will sink into the positive side and begin to dissolve the un-truth within us. The 100th monkey effect does play a role here.
---
saluna wrote:

I find myself consistently urging my friends and family to turn them off.
I bet youve had about as much success as me in this matter, Its realy realy hard to persuade someone that TV is bad afterall its been round so much longer than i have.
Kill em all and let god sort them out!

Atheism is a non-prohet organisation.
---
Related topics

Replies
Views

Last post