Posts: 21106
Joined: Thu Jul 22, 2010 3:20 am
Location: Odin's Palace
.
if you don't like my opinions....please lower your standards
.
---

OMG WHAT WAS THAT?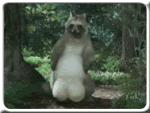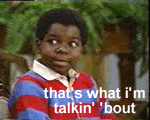 My YouTube Channel :
https://www.youtube.com/channel/UCPmp_ByJdC5zkBQQmCr7EUw
---
We gather knowledge faster than we gather wisdom. - William Bell
---
Maybe already posted, but I cracked up over it


---
Mr Bean spotted riding bike naked in Portugal.



Nice Crocs.
---
She's back ....this time she's wet...Whooo hooo!!
---
Around conservatives I sound like a liberal, and around liberals I sound like a conservative.
---
Matthew 7
"Do not judge, or you too will be judged. For in the same way you judge others, you will be judged, and with the measure you use, it will be measured to you.
---
High as fuk.
SKEPTIC

- One who instinctively or habitually doubts, questions, disagrees with assertions or generally accepted conclusions.
And tries to prove these assertions/claims with scientific facts.
---
Wise Crow knows what he likes ...stick your snacks, pass the weed, mofo!


---
Related topics

Replies
Views

Last post