Antiwar.com
---
Posts: 19595
Joined: Thu Jul 22, 2010 4:20 am
Location: underneath the circumstances
.

What's at stake is more than 1 small country, it is a big idea,
a new world order,
where diverse nations are drawn together in a common cause
to achieve the universal aspirations of mankind
it's long on new and it's short on order
---
Posts: 19595
Joined: Thu Jul 22, 2010 4:20 am
Location: underneath the circumstances
.

What's at stake is more than 1 small country, it is a big idea,
a new world order,
where diverse nations are drawn together in a common cause
to achieve the universal aspirations of mankind
it's long on new and it's short on order
---
---
---
A light hearted look at a conversation between DTV users and the DTV admin





Invictus maneo
---
Posts: 1097
Joined: Sun Sep 16, 2012 1:21 pm
Location: "In life's litter tray......"
Toxic32 wrote:A light hearted look at a conversation between DTV users and the DTV admin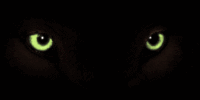 ---
Posts: 559
Joined: Thu Jun 13, 2013 11:55 am
Webcat wrote:
Good one Webcat.
If you're talking behind my back, you're in a good position to kiss my ass!
---
We gather knowledge faster than we gather wisdom. - William Bell
---
Seahawk wrote::wink:
I just emailed this video to a bunch of friends - I bet it puts me on a watch list.
---
Related topics

Replies
Views

Last post