Posts: 767
Joined: Tue Jun 01, 2010 6:12 pm
So anyways iv been thinkinking alot these days,
and i was thinking seem's so many of us here belive in the same, "NWO" ,
and all that why don't me all put out funds in one bag and all move into the wild,
start our own community like the Quakers, in some forest some place away from the socity thats trying to enslave us, go back to hunter gatherer and so forth, live free with out money,
re learn the things we have lost, how to use animal skins for clothes, move with the season.
be at one with our own souls and nature,away from the political bullshit of todays world,
where the only polatics will be who is going to light the camp fire and who is collecting the wood.
so anyone fancy it in europe there is a massive forest about twice the size of england.
canada has forest that could swollow the entire mainland of europe, anyways have a think and lets do it.
---
---
---
---
Posts: 182
Joined: Fri Dec 04, 2009 1:37 pm
I'm down with that...
I can see pindz
chasing away all the reptiles already...lol
No offense pindz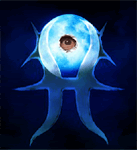 "There is nothing concealed that
will not be disclosed"
Matthew 10:26
---
---
Posts: 6298
Joined: Wed Jul 22, 2009 4:06 pm
Location: coast
not if you join us lilith!!!
btw,how are you,haint seen you for a while,hope you are well,
be good to farm out some land,i know there are co-ops in aus,but they are always trippy hippy,kinda thing,not that i mind hippies,but you can take things too far one way too,there are bushlands and heaps of wild forests,deserts here etc,its a rough landscape here,but i love it,so chaotic!!with dtv,ers it would be like gilligans island.
with the power of soul,anything is possible
with the power of you,anything that you wanna do
---
---
---
lilith wrote:with such a low percentage of females we will die out immediately
yep... that will be boring
....
Last edited by
Reinaul
on Sat Jul 17, 2010 11:54 am, edited 1 time in total.
"The important thing is not to stop questioning."
-Albert Einstein
Be Your Own Messiah
---
Related topics

Replies
Views

Last post