I am wondering if anyone knows if a study has been done on the 'connection between alien abduction and human physiology and disease'...

I've googled this subject in many different word combinations, and all I get is the lovely, fluffy healing that aliens are supposedly doing on abductees... I'm sure that I'm not the only one who has tried to find out information on how aliens may (probably) be causing human organs to become diseased.

I've been exploring this subject for many years for person reasons. Any information will be greatly appreciated.

-Sadie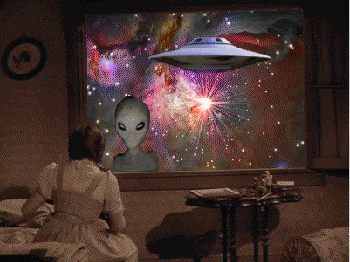 ---
Posts: 10609
Joined: Sun Mar 22, 2009 11:11 pm
savoysadie wrote:

I am wondering if anyone knows if a study has been done on the 'connection between alien abduction and human physiology and disease'...

I've googled this subject in many different word combinations, and all I get is the lovely, fluffy healing that aliens are supposedly doing on abductees... I'm sure that I'm not the only one who has tried to find out information on how aliens may (probably) be causing human organs to become diseased.

I've been exploring this subject for many years for person reasons. Any information will be greatly appreciated.

-Sadie
I seem to remember Whitley Strieber talking about physical effects he claimed to have had.
It's been a long time since I read his stuff, so I really don't remember. Budd Hopkins is someone who you might want to check out, but if you've been researching this stuff, you probably know both these guys.
Where's the beer and when do I get paid?
- Jimmy Carl Black (the Indian of the group)
---
Thanks cornbread.. I wonder if Budd or Whitley would reply to my email.. probably an assistant who really doesn't know anything...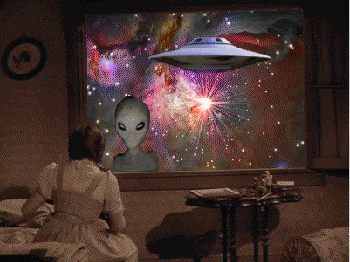 ---
---
hesop wrote:Maybe it's the other way around. With all the synthetics and chemicals causing the diseases, and a few people being treated for them by the aliens.
and thats why im dam pleased your a mod,you have an open mind,sweeeet
---
The only illness I know of that can be linked to alien abductions is mental illness. I do not say this to be insulting but rather that the results from alien exposure appears to drive one quite mad. Seek help, then seek Bud of Whitley because I don't think they will talk to you until you are certified as not being prone to fantasy.
IMHO
bonesmccoy.. I've been 'certified' as a mentally balanced human being.
Since 1992 I've been diagnosed with:
1. Cervical cancer
2. ovarian cancer
3. gastroparesis
4. carotid vertebral atherosclerosis
5. Hepatitis C
6. cirrhosis
7. COPD
8. lymphocitic colitis
9. leaky heart valve
10. Graves Disease (thyroid)
11. diverticulitis
12. gallbadder removed
Most of these conditions were diagnosed before I turned 40. Even my doctors are incredulous.
I've been 'abducted' uncounted times since I was a very small girl. I'm just trying to put 2 and 2 together. Get some answers so I can make some sense of what is happening to me..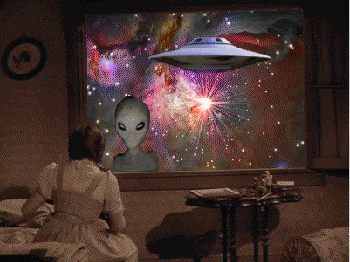 ---
sadie im so sorry you have so many problems i realy meen that and im sure some people here may steer you in the right direction.i wish i could help
---
brillbilly,
Thank you so much for your warm concern.. but, it's alright. I'm a very strong soul and can handle just about anything that's thrown at me. I'm not complaining, I'm just curious! I always have to get to the bottom of things! I'm quite a pain in the ass most of the time!
xx Sadie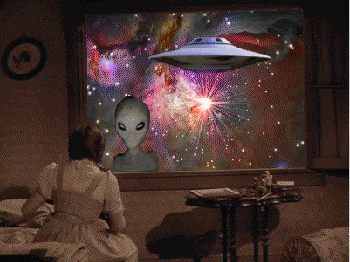 ---
savoysadie wrote:brillbilly,

Thank you so much for your warm concern.. but, it's alright. I'm a very strong soul and can handle just about anything that's thrown at me. I'm not complaining, I'm just curious! I always have to get to the bottom of things! I'm quite a pain in the ass most of the time!

xx Sadie
your welcome and i so hope your search will help you on your journy and help you stay strong as you open new doors
---
Well, the whole point of this post was not to 'air my laundry'... I was just using my health as a starting point for a much broader picture.. We've all heard tales of grateful "experiencers" claiming miraculous healings by aliens.. I was wondering if anyone here has heard of abductees experiencing an abnormal amount of serious medical conditions.

~S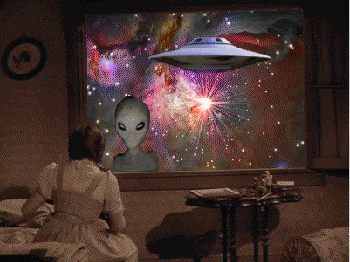 ---
Related topics

Replies
Views

Last post