---
Posts: 10741
Joined: Wed Apr 22, 2009 3:08 am
hey pindz..
i just finished watching 'ufo's & underground bases'
seriously,thanx.i think his name was hamilton.great stuff for sure.
peace.
i'll scope this oe to.
"Doing stuff is overrated.Like Hitler.He did a lot.But don't we all wish he woulda' just stayed home and gotten stoned?"
---
Posts: 1333
Joined: Mon Mar 08, 2010 7:36 pm
Pindz the guerrilla poster. Hit and run. No time for pleasantries when there's reptiles everywhere
---
Posts: 2703
Joined: Mon Feb 22, 2010 4:23 am
Mr. P., i've been noticing a slight switch both in your behaviour and posts....
And i like it.
Fuck, i thought i'll never say this...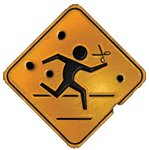 Disclosing bullshitters since 1969.
---
---
---
Posts: 1333
Joined: Mon Mar 08, 2010 7:36 pm
---
---
---
---
Related topics

Replies
Views

Last post