a battery,a capacitor then a spark...thats love.the spark lights a fire.thats passion.
a positive,a negative then a spark... thats you.the spark is electric.thats emotion
passion,emotion then a spark...thats us



---
[quote="jetxvii"]if you would actually click your stupid fucking "first" choice you fucking dumb shit monkey you would see "THAT" referring to 5 "STAGES" of "GRIEF" not "STEPS" to "Recovery"...
[quote]


lol look kid, dont be upset because google wont side whitcha...
point is u claim WIN when actually u dont...

and thx for taking a huge block of yur time to dismiss one of the most precise algorithums that exist today...

cmon, prove your side of the point now... and make sure to use some doofy red circles
How many times must you honk your horn and say fuck you?
Now what the fuck does that do?
You feel better now, I didnt let you pass.
How bout I stop my car and beat your fuckin' ass?
---
Ay psiman... look jet always ALWAYS feels it necessary to throw a dig my way. Long after I've left whatever issue we argue over. Trifle as it may seem the kid just wont give up on me so if u think I'm doing this on my own terms yur mistaken. Jet continually will bring me into his conversations and that's just how it goes. So if some troubled little emo boy can't make that big step to puberty this will continue forever. Just watch... it'll always be jet, then rof...

And don't play me like I should be the bigger man and yada yada... u mess with me I mess with u, that's how I be...
How many times must you honk your horn and say fuck you?
Now what the fuck does that do?
You feel better now, I didnt let you pass.
How bout I stop my car and beat your fuckin' ass?
---
psiman wrote:Defending yourself is one thing Rof and Jet but arguing like this over a Google search derailing someone elses thread is rude to say the least. I am not attacking you but come on, you two have been around a long time and fought the same point. Have an interwebz something and get over it. I would love it if I was not falsely accused and trolled or put dow in a rude way then I would have probably not been seen as I am with the fighting back. There is a time to put em up and put em down. I have learned a lot about my weaknesses from this site and I look forward to making positive change myself.

@ LowSix ... I hope that whatever happened to you helped you truly see life in a more collective, positive way. No worries about any response. Live long and prosper.
Probably the best thing i've ever read from you.
---
Posts: 4809
Joined: Sat Jan 09, 2010 4:27 am
psiman wrote:Your alter ego attached at the hip bum buddy Drabbit left on her won accord like a child taking all her contributions with her.
We aren't attached at the bum. She is her own person and I am mine. And while I did not agree with her on a lot of things, I did have the decency to debate those things with her off the forum instead of baiting her and making huge announcements to the rest of the board about her reactions.
Skype: nnboogies
http://www.youtube.com/watch?v=ouyVS6HOFeo
---
LowSix wrote:

bayonetta wrote:over the past months i've witnessed the more intelligent thinking minds here pulled into a vortex of distraction from your Dirty Rabbits to your Slushpups.doesn't matter ones personal opinion about them..not important if one realizes what's really at stake....the contributions connect over all...the list of individuals goes on and on with countless individuals gone from this site or just choosing to observe and surely they also can attest to how silly and childish it has become around here of late....

minds that if actually joined together with individual resourses and determination could actually bring about a bit of clarity to our detrimental present situation....or does that now take a backseat to all our individual tools of perserving our screen name egos amist the veiwers.....degenerated almost down to a reality tv show....

what's happen to you all....have you lost sight....do you not know that even here the seeds of sepratism are planted amongst you....are you blinded by your perceptions not seeing that each is needed and even more now than before....

choose wisely....things are not getting better... for any of us.....or has it come to the point where it's every man for himself?

if so...then be aware that we act out, on these screens, our demise

consider.

just know that i took a couple months off, came back

attempting

to share something positive, to start it with a laugh, but state how i felt about some things and then move slowly into the more serious shit like what you commented on facing yourself....mortality, and the benefit to connecting yourself to the universe through spiritual beliefs, and the need to reap a harvest. And getting to the end of the line without having one...and the responsibility in it.

So when you say

"you all"

..in this case anyhow,

you are exactly addressing two individuals.

TWO.

with a small supporting cast of exactly one..

That is who the "you all" is..please just be clear on that.

But if you think for even half a split second that i'm responsible with getting that crazy venomous ball of bullshit rolling, you are 100% out of your mind...lol

Everybody bitching about nothing real being said, nothing real being disclosed,

and you see the response to the attempt...the response to you even..in your thread..

Im just a mirror on this one..

I dont care too much if anyone else sees it, i know a few do.

I certainly do and that's all that matters to me personally..

Ive read all of my own posts.

I feel fine about them and who ive been here over my history,

barring a small handful of posts out of 7000 that i regret,

and have offered apologies and tried to make amends..

And if you think I posted that thread to just "nourish myself"..

well then, youre just being a jerk. But i honestly can't tell anymore.

I actually wanted to laugh and talk about god..and celebrate the good parts about being a human that is alive and aware, despite the price...because the option..being plucked from the river..well that's just a lonely thought now isnt it?

It was going to be as real as it gets...

But im not casting pearls in that pile of slop....

The good members here deserve better.
HAHAHAHAHAHAHAHA, its all about you?
"All that is necessary for the triumph of evil is that good men do nothing." ~Edmund Burke
---
jetxvii wrote:@ realfake keep going with your head games man I am finished
Yay
How many times must you honk your horn and say fuck you?
Now what the fuck does that do?
You feel better now, I didnt let you pass.
How bout I stop my car and beat your fuckin' ass?
---
psiman wrote:

@ Rof

... I believe that likely the majority of these senseless arguements have not been initiated by you as I know you tend to be the smoother, laid back of the two when it comes to confrontation since I have observed some of your character for much longer than Jet. I have seen your reaction change in a commendable way and you have been attempting to diffuse.

That does not mean I forget how cruel you can be sometimes or when you were with me

. Of course by my respectful tone I was hoping you would realize that I identify it as a tango which...

@ Jet

... has been relentless with.

I am sorry buddy

. But I am (un)famous for calling it as I see it and, while sometimes I do not want to, I feel compelled to state thoughts based on observations that come to me.

I respect and commend your courageous spirit and vigorous endurance in the struggle of truth for justice

but maybe there is a little truth as well in needing to be aware of the possibility that one might become a bit of the monster one fights against for so long? I know you have identified this, at least to some extent but maybe part of it eludes you, as it has with me in the past when dealing with a lot of the same kind of interwebz opponents, because of the extent of relentless bombardment and (what would naturally be perceived as) personal attack which you have been faced with regularly. You see,

because you became (in a sense) more of an adversary than I ever did to some which you have exposed, I have seen them try harder to win you over and away after the initial trials in more than one sense and when that has failed you became the next control campaign.

All of the nasty teaming one gets abused with oftentimes outweighs the bit of support when the nasty keeps coming and that can put one out of initial character.

In fact, psychologically well armed opponents have counted on it and have focused to upset your mojo so to speak.

It does not mean you lost although with every win comes a loss.

With that being said, I hope you do not take it personal when I tell you that you have become a little unnecessarily extreme in the mannerism and extent of some of your debates and confrontations. I will leave it at that. I think you mean well, however...

I am a little disappointed and confused when you first compliment me on a perfect summary of a situation, soon after stating that you had me all wrong and I have your respect with your apology for contributing toward an invasion of my privacy (my IP address and the nature of it) only to tell me after I attempt to save faces,

including the string of this thread so its author cannot use its designed destruction as a tool for negativity instead of what was perceived as positive intent in the carrot that he dangled in front of the noses of Dtv for so long with such manipulation in words of eloquence and seriousness of content and context

, that, well lets quote it ..

JetXVII wrote:@ psiman, you tell me to not derail a thread then you go ahead and continue to debate abhorrently? I still like you but please take you own advice if you want others to follow in suit.

First of all, my debating or taking position on topic is not your derailing albeit with to put it lightly nonsense. Yes, I have been on topic in this thread and yes I was one the one accused most in its Op still with no reply from the author (waiting for a short sarcastic reply). So for you to tell me to take my own advice is a slap in my forum face (lol) since I am setting that example. The thing that I do not appreciate more than anything though is your attachment of the word abhorrently in regards to my actions here. I do not hate anyone here. I detest LowSix much of the time (the member yes, the person idk) but not so extremely like his records speak of me.

Search "Psi" or "Psiman" under the author LowSix and you will find maybe half of his libeling me because the other half of the time he does you use names to identify.

Abhorrence

Ab*hor"rence, n.

Extreme hatred or detestation

; the feeling of utter dislike.

[1913 Webster]

If you want to use that word with someone in this thread, use it with LowSix. Really. You know the author of this thread that used the word "hate" in the Op and "hated" on me with callous lie.

If anyone wants to talk about "Sneaky" just look up LowSix in regards to "[removed]" and "smurfs" ... forced to be sneaky. It sucks doesn't it guys.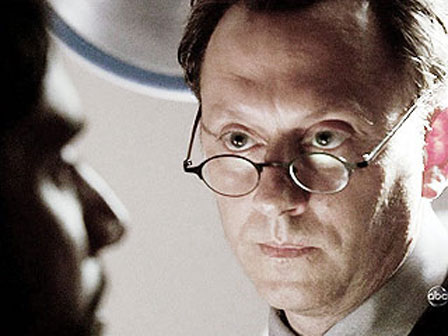 ---
Posts: 2330
Joined: Tue Jul 28, 2009 12:43 pm
jetxvii wrote:

electrobadgr wrote:Lol, great OP.....those pics are ace, very layered. Good effort

A few points if i may:

Good to see you back Low and a great return post, although i understand why some have been "disappointed", although i would not place myself in that category i was genuinely expecting some perspective challenging wisdom from the wise horse, anyway hope whatever you have been going through lately has ultimately enriched your life and view of reality

In regards to Psiman, i really don't understand why that guy gets such a raw deal here, i place him in a similar category to Low but perhaps the Yang to Lows Ying, or whatever. He's a clever guy and i like reading his posts, so far i haven't witnessed any effort to to disrupt proceedings here.

Zaff, you do realise that your constant release of anal gusts have increased the length of this thread by several pages, thus contributing to its epic nature.

I would also happen to agree that Jetxvii hates people who he knows are smarter than him and tends to avoid them or insult them. NO biggie though, i like his contributions too but this cracked me up!!

Ah, emos....completely oblivious of the paradox of their uniform individuality

BTW, i was watching a program the other night called I Am Not An Animal, in a nutshell its about talking animals but the Horse (voiced by steve coogan) reminded me of Low:

Also hope Rabbit returns soon, hopefully just as crazy but less aggressive

fair enough, but do the challenge point out one area where someone (meaning lowsix) was smarter than me an proved it? probably can't.. you are the second person to say that I don't like people smarter than me, and concrete denied it and I showed him he was wrong in "what he said" as well.

I know when I am bested, but if you are referring to lowsix and how he is smarter than me perhaps you need to look and back that claim up if you can.... the only time he was right was...... well I can't think of anytime I have engaged him that he was right, but then again i can't remember a time that I engaged him that he did just what I posted above, he lies.... and that is that.
Should have explained myself better, i meant people that YOU think are smarter than you, whether they are or not is academic i suppose but the way you respond to certain individuals suggest that you believe them to be smarter than you and are threatened by that fact. Its quite transparent really, your a smart guy, i am sure you are aware of it if only on a subconscious level. No malice intended, just my attempt at armchair psychology.




"People assume that time is a strict progression of cause to effect, but *actually* from a non-linear, non-subjective viewpoint - it's more like a big ball of wibbly wobbly. time-y wimey... stuff." - The Doctor
---
Nobody busted anyone's privacy, and the only reason we were going to prove to you that they were coming from different countries is because you were doing what you always do, what you are doing here, bitching and crying like a little girl, accusing as hard as you can.
---
Related topics

Replies
Views

Last post