Donations welcome... Please send to Cageyone23666.comeonalready
---
Posts: 231
Joined: Mon Jun 18, 2012 5:57 pm
Location: Munich, Germany
This sure will be a hard one maintaining. Getting spare parts would be a pain in the ass.
Waiting time included. Doh... But all in all this is indeed a very neat home on wheels.
Empathist / Psychonaut / Videogamer / Artist since 1980
I'm a total fan of the Fallout-Universe.
That's my former artists name and homepage.
---
Posts: 8435
Joined: Sat May 30, 2009 6:37 am
Wow!

Can it fly?
What a long strange trip it's been..............
---
Lucidlemondrop wrote:Wow!

Can it fly?
Would have to push it over a cliff to find out, but I have a feeling this would be the result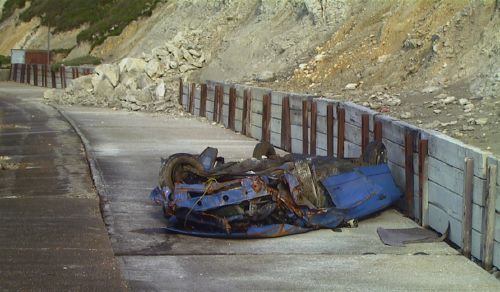 ---
Related topics

Replies
Views

Last post