Mars' Greatest Mystery
on Jun 30, 2012 by ThunderboltsProject
The Thunderbolts Project and the Electric Universe will be at the Natural Philosophy Alliance 19th annual Conference in Albuquerque New Mexico, July 25 to 28th.
http://www.youtube.com/watch?v=vJkq4T17cNs

I am not a Conspiracy Theorist - I AM AN ORGANIZED CRIME INVESTIGATOR
---
That´s an very interesting topic Evilweed, thanks for reminding me of that.
A Cosmic Thunderbolt Carved Valles Marineris?
In 1974, Ralph Juergens wrote of Valles Marineris:

"This region resembles nothing so much as an area zapped by a powerful electric arc advancing unsteadily across the surface, occasionally splitting in two, and now and then weakening, so that its traces narrow and even degrade into lines of disconnected craters."
could it be that a cosmic thunderbolt carved Valles Marineris?
David Talbott continues his presentation on Martian mysteries...
good links about the subject:
Message of Valles Marineris
Planet of a Thousand Mysteries
The Thunderbolt that Changed the Face of Mars
Spiral Galaxies & Grand Canyons
________________________________________________________________________________
-= PREDESTINATION: Itz hard to be ze good guy when you turn into a fucking gun =-
---
---
Posts: 7433
Joined: Sat May 14, 2011 10:00 pm
Location: Zin-Uru
Goes with the Theory the "Aryans" were from Mars and had escaped to what was "Atlantis" after a war billions of years ago with the Draco Star System. A massive weapon may have been used to destroy the surface, but who know what lies under the surface of Mars as well....
Awesome, can't wait until the conference happens and if they swing that theory by.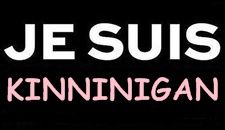 Troll2rocks wrote:<<< See avatar for dance instructions.
https://www.youtube.com/user/kinninigan
http://www.disclose.tv/user/kinninigan/
---
---
---
Posts: 19817
Joined: Thu Jul 22, 2010 4:20 am
Location: under the circumstances
.
....there is so much to these hypotheses...they make it harder to accept the generally accepted...like asteroid craters...
.....electrical arc machining....
The electrical forces constrain the arc to contact the surface at a 90-degree angle. Because the arc typically consists of one or more pairs of channels that rotate around a common axis, a stationary arc will etch a circular crater. Most of the etched material is lifted from the surface, and the material around the edge is pinched up into a sharp rim. If the rotating channels are sufficiently far apart, they may leave a "peak" of undisturbed material in the center of the crater. Fluctuations in the current may cause variations in the depth and diameter of etching, leaving terraces along the walls.
.
The concept of conspiracy frightens some people..
so much so that they are willing to overlook any and all evidence
...that world events are for the most part directed
rather than chaotic and coincidental
---
---
Posts: 2553
Joined: Tue Mar 02, 2010 12:23 am
Location: 'Happiness is the angle at which the wise are gathered'
Your faith will make you whole
---
Posts: 359
Joined: Tue May 22, 2012 10:14 pm
really interesting stuff!
---
Related topics

Replies
Views

Last post