such a shame slush if only it was real, you very nearly found the holy grail!! next time buddy, next time.....

Peace
DJ
Lady Astor to Winston Churchill:

'If you were my husband, I would put poison in your coffee.'

Churchill: 'And if I were married to you, I would drink it.'
---
I posted the links at your youtube video, since DTV was out for quiet a while here... But it is definetly part of the rover, go to this website:
http://marsrover.nasa.gov/gallery/all/spirit_r455.html
look at the REARCAM section and look at all the previous pictures.... Sorry man, I wish it was true... but my "research" says otherwise
The Map Is Not The Territory, The Word Is Not The Object....
_______________________________________________________________
---
Just to be shure for people who rather believe something then inquire it first
The Map Is Not The Territory, The Word Is Not The Object....
_______________________________________________________________
---
Posts: 70
Joined: Fri Jan 29, 2010 5:36 pm
We look for the truth so hard that at times we see things that aren't there. Well it's a good thing that this was debunked here on DTV because had this been submitted to a newspaper or the television media
The truth is still out there never the less. It may come in the form of Reptile people, Humanoids from another part of the Galaxy, or just plain old God. In time we will be enlightened, just hope your around when it happens.
---
Came to this late,great discussions and ultimately conclusion.
I'd just say i would find it truly odd if we did have secret bases on mars but then decide to spend x amount of dollars to send a PROBE to take pictures outside the front door,so to speak
...if we can build bases on mars...IN SECRET....i don't think we'd be sending itsy bitsy probes,even if it were to be known to a limited number of people i'm sure those same people would be able to tell nasa to send their probes to a part of mars uninhabited...thus maintaining their secret mars base/s.
For me outwith this now...secret bases on mars?...i think not!...secret space programme though?...yes definetely...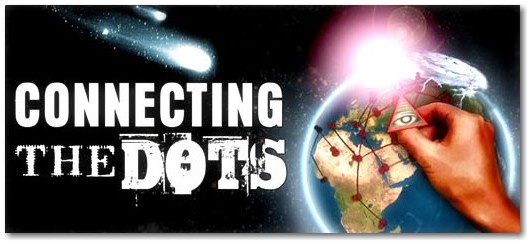 ---
sentientseed wrote:Out of the context of knowing scale and the distortion effects of a fisheye lense....this seems interesting to me. Although I check other pictures and videos out and read the comments, I usually don't comment on things such as this. But, this is interesting from a unknowing point of view. It definitely his clear to a degree which seem par from the norm. Could be an odd shaped rock...who knows but definitely is interesting. When zoomed it...it reminds me of the so called photos of Noah's Ark. The rock or whatever on the left looks like some sorta concept car.

The one on the right reminds me of a Hobbit dwelling.

Maybe someone with superb technical knowledge of photography scale and lense distortion can explain it away but it is more interesting than most these things I have seen with my lack of photography knowledge.

I assume that whitish stuff is a dust storm or cloud formation or something of the like?
thats the one i found last year its in one of my videos
---
sentientseed wrote:Just curious. What shadow...the once cast by the rover directly on the ground or the one bouncing around in the top right corner?
---
Posts: 306
Joined: Sun Feb 07, 2010 7:32 pm
Good analysis, johnnyb.
---
megadon wrote:Sorry guys, but the building is a part of the rover
SHIT SO CLOSE
---
Great thread good variety of comments and common sense.
Re if the part of the lens is the casing or part of a lens hood to cut back on glare, it is usually in a non shiny matt black design to prevent reflections?
' I'm leaving because the weather is too good. I hate London when it's not raining'.
Groucho Marx
---
Related topics

Replies
Views

Last post