Just saw some live shots of the hole on cnn. 200ft deep and swallowed a 4 story building.......... that is unreal.
I am a nightmare walking, psychopath talking
King of my jungle just a gangster stalking
---
Posts: 412
Joined: Wed Dec 09, 2009 2:17 pm
Reminds me of the after-affects of Tetsuyo in the movie AKIRA.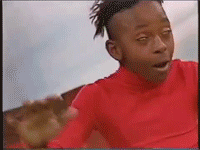 ---
It seems that sinkholes are happening all over the world in increased numbers. There was a HUGE sink hole in Quebec Canada not long ago. Way so many, and why are they so large? Could it be due to shallow crustal displacement from tectonic activity?
---
Posts: 2184
Joined: Thu May 27, 2010 7:55 pm
Okay first thing right off the bat is the seemingly perfect circular symmetry of the hole.And what is that at the bottom,an aquifer?Seems suspiciously like a perfectly drilled well.But if so it was drilled before our history keeping.Probably drilled for massive freshwater collection sometime in antiquity by an unknown race and back filled with looser material which eventually washed away.
Not saying I believe that is the case,but I suspect it could be.Why is no one in the scientific geological community commenting on the perfect cylindrical symmetry??
I have sworn on the altar of God eternal hostility against every form of tyranny over the mind of man
- Thomas Jefferson
To be honest I'm not even sure what "alien" means. Alien to what? The universe is teeming with life.
---
Posts: 10609
Joined: Sun Mar 22, 2009 10:11 pm
lamonema wrote: Could it be due to shallow crustal displacement?
I was going to make a joke here, but thought better of it...
Where's the beer and when do I get paid?
- Jimmy Carl Black (the Indian of the group)
---
why are there all kinds of sinkholes but no pics from the inside that would be totally awesome
if someone grew some nuts and climbed in one and snapped some shots or a video documentary ,any takers?
i don't speak dumbfu@k and i don't understand it either!
---
Corn ... you are sick and demented....... Glad to see you made super mod

Drabbit that hole on mars always looked a little to dark for me. There is no "side" to it, it appears to just be a hole in a very thin crust, and just open space inside.
---
Posts: 2370
Joined: Tue Jul 28, 2009 11:43 am
This is insane!!! Is no one else thinking War of the Worlds? At the very least apt in the run up to 2012
also reminiscent of the last episode of Doctor Who.
This has got me thinking more about novelty theory in the run up to 2012, more and more "big news" activity happening with increasing frequency. Its going to be a wild ride if there is 2 years of increasing novelty
"People assume that time is a strict progression of cause to effect, but *actually* from a non-linear, non-subjective viewpoint - it's more like a big ball of wibbly wobbly. time-y wimey... stuff." - The Doctor
---
Related topics

Replies
Views

Last post