.
Matt Drudge's Ominous "End Times" Tweets (2013)
TheScariestMovieEver
Published on Jun 14, 2013
Matt Drudge runs one of the MOST popular news sites in the world. He's also a man that steers clear of the "limelight". So, when he dropped THESE cryptic tweets recently, people started to take notice, and ask questions. What does Matt Drudge know about our future, that seems to hint at some truly terrible times ahead?
http://www.youtube.com/watch?v=X-rUBx2kKYg

I am not a Conspiracy Theorist - I AM AN ORGANIZED CRIME INVESTIGATOR
---
Posts: 19559
Joined: Thu Jul 22, 2010 4:20 am
Location: underneath the circumstances
................................................... CHA-CHINGLE BELLS .................................................
---
This is very intimidating on the heals of Glenn Beck saying he has an informant.

I hope the hell this doesn't have anything to do with insiders knowing we are about to go to war with Russia or China over a bunch of religious zealots fighting in the sand box.
---
Been puzzling over this one for the past few days...The narrator brings up some salient points on MD's character, which is why, I guess, this has been bugging me...
We shall see....
Last edited by
flsts1
on Sat Jun 15, 2013 4:37 pm, edited 1 time in total.
Welcome back!
---
What's scary is that foreign strike forces could be lining up at our borders, our government having full knowledge of it, and never telling us a damn thing about it.

We could be hit 'out of the blue' again like on 9-11.

And, why in the world would Drudge be so freaking ambiguous? Drives me nuts!
---
Here's what he tweeted a month ago...
And in 25 years after the great civil war, after American Holocaust is over, a brave new president will unplug the database, vow NEVER AGAIN
— MATT DRUDGE (@DRUDGE) May 13, 2013
Matt Drudge warns of 'American Holocaust'
Read this link from Politico
http://www.politico.com/blogs/media/2013/05/matt-drudge-warns-of-american-holocaust-163818.html
---
Racking my brain over this, what I'm feeling is that there is a concerted effort by members of both parties to possibly overthrow the constitution. With what Drudge and Beck have both said, that the country would be divided, we'd have to draw lines, survival. It makes me think civil war, as incredible as that sounds.
---
This is and has always been the plan of the establishment(NWO) to bring down America the land of the free and in its place put in an abomination of the constitution, the next step after this will be unification of Canada, America and South America, in reality the western Hemisphere into the American union.

This has been fore told many times by many people.
TPTB are no longer hiding in the shadows.
"The third-rate mind is only happy when it is thinking with the majority.
The second-rate mind is only happy when it is thinking with the minority.
The first-rate mind is only happy when it is thinking."
A. A. Milne
---
Posts: 1097
Joined: Sun Sep 16, 2012 1:21 pm
Location: "In life's litter tray......"
Syria is slowly turning into the early days of Vietnam - which was basically a 'proxy' war between China and the USA - in that war the USA supplied weapons to the South, then 'advisers', then ground troops and so onto full involevment.
Now America is on the verge of supplying arms to Syrian 'rebels' against Russia and the whole 'play' begins to act out again - another 'proxy' war?
I think Russia (then the old USSR) has learnt it lessons from the invasion of Afghanistan in the '80's - and may keep its military away from such a fight, I wonder if the USA will be so wise?
I think the Syrian conflict is just another part of the jigsaw of world domination by TPTB. (imao)
'One step at a time, one country at a time, one more piece of the big picture."
For a historical perspective check (on the Vietnam war and how its beginnings mirror Syria) these out:
And that war pulled america apart, with riots and civil unrest, will that be mirrored when the USA escalates the Syrian conflict? Is that the basis of the 'ominous end times' tweets?
I was going to launch a thread on this - but it seems appropriate here, I think.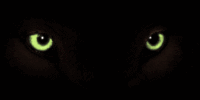 ---
Posts: 19559
Joined: Thu Jul 22, 2010 4:20 am
Location: underneath the circumstances
.
.....eh'.....so things have changed a little...
.
................................................... CHA-CHINGLE BELLS .................................................
---
Related topics

Replies
Views

Last post