.
Max Igan Speaking at Entheongaia 2012
on Nov 9, 2012 by aodscarecrow
Max Igan - Entheongaia - November 4th, 2012
http://thecrowhouse.com
IP:
http://67.20.81.143
Universal Law trumps all others.
1. No man or woman, in or out of government shall initiate force, threat of force or fraud against my life and property and, any and all contracts I am a party to, not giving full disclosure to me, whether signed by me or not, are void at my discretion.
2. I may use force in self-defense against anyone that violates Law 1.
3. There shall be no exceptions to Law 1 and 2.
http://www.youtube.com/watch?v=CitXE_EJAc8

I am not a Conspiracy Theorist - I AM AN ORGANIZED CRIME INVESTIGATOR
---
Posts: 331
Joined: Sat Jul 04, 2009 2:09 am
Nice one mate! ;) Just logged in to post this and you had just posted it hehe.
Manifestations abound!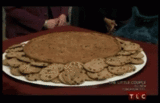 Happiness is subjective ;)
---
Posts: 331
Joined: Sat Jul 04, 2009 2:09 am
Love this guy, he speaks what I am thinking... Pretty much always has.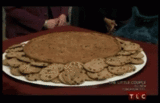 Happiness is subjective ;)
---
Posts: 2382
Joined: Mon Apr 16, 2012 9:16 am
hes pretty clever , its very pertinent to remember, gov is still made up of people, who mainly are good and want the best, they just dont go about it the right way sometimes, and are prone to corruption and greed like anybody is.
im not against gov or order in society at all, im just against corruption and dishonesty.
the story of life is quicker than the blink of an eye, the story of love is hello and goodbye, until we meet again my friend.
---
Related topics

Replies
Views

Last post