Mr. Fresco generally mirrors my general view on the practice of meditation.


Antiwar.com
---
Posts: 19
Joined: Tue Jun 28, 2011 9:08 pm
I must ask you this .. Do you meditate ? Have you ever tried it ???
I can say for my self that, meditation is not an escape, it is a tecnique that allows you not to forget problems. No, you can use meditation to many reasons, some use it to actually find the root to thier problem, why it accured ect. And then deal with that problem.
Some also use meditation to gather that knowlegde you and Mr. Fresco talks of. But in a whole other way.
I do not denounce the fact of science, of astrology and that the bible and most of the theology that intangles man is brainwash and some kind of first alpha universal law. no law men, just god seeing every little thing and he thats jugdes you.
I am a engieneer by trade located in Denmark, and my goal in life is to save the most unfortunate in this world.

But spirituality and meditation is something i am really interested in. And i have come across energy's i this world that science, math or even quantom physics can explain. Energy's not only as persons, but it somehow follows fractions of different religions as there is some many different kind of energy's and spirits (gods). And it is what we is and what we will be..
We shape our world through the eyes of 1 individual .. MAN ..
- There is worlds and societys beyond this world and however great and very, VERY helpfull and generous technology can be and are.. The world of spirituality can not be logged, it can not be controlled... But it is .. And the knowlegde is to acknowlegde this fact also and live by both. For the better of all .. We are not alone .. We are 1 and knowlegde is temporary and we have extraordinay powers and capabillitys in us, but you can not tap it if you do not acknowlegde it..

Am i making any sense, sorry my english .. studdied in russia not english languaged contry (:

Regards.
---
Here's something that many people i have met find controversial.
I meditate with my eyes open, always, closing them makes no sense to me and feels unnatural and so i do not believe you should meditate with your eyes closed. I've tried it and it was'nt for me. I know i am doing the meditation correctly as i am literally in a meditative state with my eyes wide open 24/7. Exercise (running over 1hour) in particular) is great and essential to enhance meditation as is the consumption of adaptogenic herbs like rhodiola, reishi, cordyceps and schizandra. 'They' may have part of my body and part of my mind as i serve their system, but i can transcend it all with my meditation and connection to the universal source, ie-god. The reason the world is full of problems is because we are not under this 'godly loving' influence it's so clear to me now. When you bring that universal love into their system you clearly see and more importantly FEEL just how evil and manical these controllers that set up this system must be. They need to be hugged.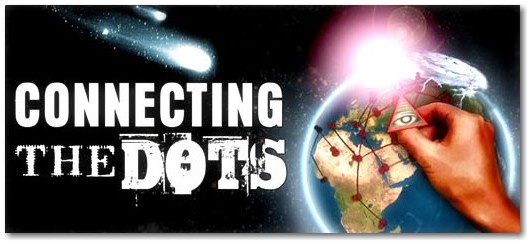 ---
ellehammer, you make enough sense for me to understand what you mean
harbin, ever heard of the akashic records?
humans possess the potential to become, know and be able to do anything and everything.
meditation doesn't limit you to the circle of what you've experienced in this life. it only limits you there when you are meditating on the surface. but with deep meditation, you are able to realise possibilities you hadn't learn to unlock yet.
edit:
"
They need to be hugged.
"
They indeed do!
.
"You watch television to turn your brain off and you work on your computer when you want to turn your brain on."
- Steve Jobs, co-founder of Apple Computer and Pixar
.
.
youtube.com/watch?v=nLsCC0LZxkY
---
Posts: 19
Joined: Tue Jun 28, 2011 9:08 pm
Greeat (:
Just wanted to say that meditation is what you make it. But its great :b
And yes, love is what we need .. And, don't worry , ** ***** .. ;)
---
ya... this dudes got a lot of great ideas in other areas, be he's also a pretty hyper twitchy speaker, which is a pretty plain sign that he doesn't meditate. I find it hard to take advice from someone on a subject they probably have no experience or authority in.

having said that... there are a lot of people in the world that label meditation as something it is not. In the end we're all communicating with words as a shitty medium for the complex ideas in our heads, so when one person says "meditation" it can mean an entirely different and pitiful little idea to someone else. meditation treated as a form of "escape" from reality is in one way good and true, but from another angle bad and incorrect. for example, as the dude said, if your hand is broken, and you're not a well-practiced reiki master or whatever, you should probably get that looked at or you're going to regret it later on. meditation is not about running from reality and trying to ignore and forget your ideas. on the other hand, stepping outside of an argument, forget the verbal pain someone inflicted on you earlier, or forgiving yourself internally for a mistake you made in your youth, can be a powerful form of reflection and growth often attainable through meditation.

the -main- reason I meditate, though there are many, is the focus my mind, end the chatter, clear the clutter, and keep control over my emotions. because of my calm stance and ability to handle problems as they come rather than panic or cry or fear or worry, I do quite well day to day, that is to say, much much much better than I was capable of prior to starting my now daily practice.

ps: drjones, the most basic of Buddhist meditations is taught to be done with your eyes open so as to not forget/ignore "reality" and the fact that you are still here. I have a hard time sometimes with my eyes open though, and more often than not end up closing them personally.
To realize that you do not understand is a virtue;
Not to realize that you do not understand is a defect. -Lao Tzu
---
Posts: 340
Joined: Sat Jan 02, 2010 4:24 pm
I began practicing meditation at the age of eleven and as the Doc had mentioned. I also meditate with my eyes open or closed, all depending on the mood for me. I would like to share a quick story about my first time experiencing meditation and became a huge believer in it.
An older cousin of mine, who already at the time earned a black belt in tae kwon do and ninjutsu, was also dabbling in the art of meditation. One day he asks me to come over to his house and check out something new that he had learned...
Anyhow, I went over to his house and he asks me to get into a comfortable position and close your eyes. Then began asking me to relax and focus on my breathing. I told him that I was not feeling anything and he replies just keep focusing on your breathing while I go for a run.
Therefore, my cousin decides to take off on a run. Leaving me sitting in the middle of his bedroom floor clueless and wondering exactly what it is that I am suppose to be learning from all of this...
Nevertheless, I sat around for about twenty minutes trying to relax and focus on my breathing, having no results...Then I decided to lie down on the bed and just chill until my cousin gets back from his run...
As I lay, there for about ten minutes chilling with my eyes closed I began to notice that I felt like I was upside down and I could not feel the bed from underneath me. Therefore, I began really letting my thoughts go and focus on what I was experiencing and it was then that I felt like I was floating and that I could allow myself to feel upside down, sideways and every other way.
Then I began feeling powerful emotions from thoughts and images' randomly running through my mind...That was my very first experience with meditation at the age of eleven.
By the time, I had reached my twenties I could simply close my eyes, think of places I had seen or been, and feel the full pleasures of the experience all over again as if I was actually there. I am able to experience it through emotion, sight, smell, taste and hearing, but not touch.
Personally, I believe that there are many forms of meditation, to each their own way. Meditation is simply that meditation, relaxation and focusing.
Great subject Harbin and a reminder of more important things in my life...Thanks for sharing
Our family cockatiel enjoys relaxing to this video
The earth is what we all have in common ~ Wendell Berry
---
Fuck meditating, I get the same results within seconds by smoking some good weed or inhaling ritalin with a straw.
Master Raphael wrote:what you call the law of attraction was missing a vital aspect to the theory that I call the law of repulsion ...it is clear I drove the two of you together...using my repulsion not attraction
---
Posts: 340
Joined: Sat Jan 02, 2010 4:24 pm
otoel wrote:Fuck meditating, I get the same results within seconds by smoking some good weed or inhaling ritalin with a straw.
Why that would only further enhance the experience for some and quite possibly leave others in an anxiety state feeling as if there heart was going to jump right out of there chest... I find the shroom in a moderate dose very relaxing. Starting out around three grams and depending on how I am feeling an hour or so later, I can always up the dosage if need be. In addition, it has always been necessary to have some fine herb around when experiencing the shroom
It is indescribable
[youtube]Q8ZOW6yRxcg&feature=related[/youtube]

The earth is what we all have in common ~ Wendell Berry
---
fracturedpsyche wrote:It is indescribable
I can describe it for ya.
Nigga you high.....
Master Raphael wrote:what you call the law of attraction was missing a vital aspect to the theory that I call the law of repulsion ...it is clear I drove the two of you together...using my repulsion not attraction
---
Related topics

Replies
Views

Last post