---
---
Posts: 614
Joined: Sun Sep 19, 2010 1:27 pm
---
Posts: 13797
Joined: Thu Jul 31, 2008 4:45 pm
Location: Chicago
He got his 2 tickets to the gun show.
Watch out... They'll getcha
I wanna be a Warhol
Displayed on your wall
Still hung up on you
---
Posts: 588
Joined: Thu Aug 12, 2010 1:15 am
Location: Halling UK
zinzana wrote:
Awwww bless.
"People spend all their lives worrying that something will happen to them. Eventually they end up in their final days of life. When suddenly they realize they've spent so much time worrying. They infact never lived at all". -Myself
---
Posts: 383
Joined: Tue Oct 07, 2008 1:43 am
nice cankles!
The line must be drawn here! This far, no farther!
---
Posts: 412
Joined: Wed Dec 09, 2009 3:17 pm
Another reason why not to fight a chimp....look at those arms and legs. I would need a lightsaber to win against that thing.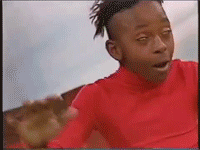 ---
Posts: 9348
Joined: Thu Jun 03, 2010 12:08 pm
weird monkey
nice find
---
Related topics

Replies
Views

Last post