Posts: 10110
Joined: Wed Jul 01, 2009 10:10 pm
Location: Packing my stuff and moving to Denver like you should be doing
Last night on Animal Planet was a wicked cool special called "Mermaids: The Body Found" It's a really great 2-hour special. Do not miss it! "A team of scientists testifies that they found the remains of a sea creature with ties to human origins - a modern day mermaid. They claim a massive government cover-up is currenly hiding the creature's existence from the general public."
Mermaids: The Body Found is a two hour Animal Planet mockumentary that premiered in April 2011. It is set to debut in North America in Spring 2012. The fictional film tells the story of a scientific team's investigative efforts to uncover the source behind mysterious underwater recordings and an unidentified marine body. Two former National Oceanic Atmospheric Administration (NOAA) scientists tell their story on camera for the first time. After investigating mass strandings of whales, the team claimed to have recorded mysterious underwater noises coming from an unknown source. This sound resembled a sound previously recorded in 1997, called the "bloop". They also claimed to have recovered 30% of the remains of an unknown creature from inside a great white shark which was said to possess attributes of the human body. They alleged that the marine creature had hands, not fins, and the hip structure of an upright animal. These findings, along with many others led the team to determine that this unknown animal was very closely related to humans - possibly a mermaid.


FAIR USE NOTICE.
Section 107 of the US Copyright Law. In accordance with Title 17 U.S.C. Section 107, . http://www.law.cornell.edu/uscode/17/107.shtml

---
Glad you posted this Sav.
I been looking all over YT to see if anyone copped the full docu DL yet.
I won't state at this time whether or not I am completely on board, but, there are definitely some way interesting tidbits during the show which perked up my attention span.
In fact I just got off the phone with my brother discussing the show for about 30 minutes.
I'd be happy to continue my interest in this story, but I'll wait for the rest of the naysayers to see where this leads.
Cheers mate.

.
"What a pity if he logged into a porn channel we could see him for the wanker he is." - Toxic32
---
Posts: 9850
Joined: Sun May 20, 2012 3:24 pm
---
Itz a mockumentary, check out
IMDb Mermaids: The Body Found
In 2004, when marine biologist Dr Brian McCormick (Sean C. Michael) stumbled across a recording of mysterious underwater sounds, he launched a scientific investigation to uncover the creature responsible. In search of conclusive proof, he and his research team are called out to an unusual whale stranding in South Africa. Here they find the part digested remains of an animal none of them can identify. As each of its body parts is autopsied, they provide new pieces of the puzzle. As the picture builds, McCormick is drawn to an astonishing conclusion: this new marine creature is related to humans. This two-hour special combines beautiful CGI animation, real natural history, a thrilling contemporary conspiracy theory and a race against time to unveil an ancient secret before it's too late.
________________________________________________________________________________
-= PREDESTINATION: Itz hard to be ze good guy when you turn into a fucking gun =-
---
Posts: 9850
Joined: Sun May 20, 2012 3:24 pm
Kinda took the fun out of it didn't you. Damn it.
---
Posts: 2837
Joined: Tue Jun 08, 2010 10:47 am
Why do they release these fake documentaries, are they meant to confuse people or blur the lines between reality and fiction?

I still feel abit cheated from years ago when I watched that mockumenatry on the moon landings and how they admitted it was faked only to find that it was a mockumentary full of lying scumbags.
Live by the Terror, Die by the Terror.
---
---
Posts: 6292
Joined: Sat May 14, 2011 10:00 pm
Location: Zin-Uru
...and they called me nuts when i posted this thread months ago...
Kinninigan wrote:

Real mermaids from Atlantis found and filmed by professor Mandelhoff

This is footage found by two conspiracy theorists who posted some videos on youtube. But these are not no normal videos, and they look pretty legit...

Get ready for a ride down the mermaid hole...

You are over the vast, flat, jungle expanse called the Yucatan.
Focus down on Tulum, the enigmatic, clifftop city of the Mayan Civilization.
The only Mayan city known to exist on the ocean's edge.this is the setting for professor mandelhoffs next amazing unbelievable adventure
millions of people ,around the world,, are fans of professor mandelhoff the mermaid hunter,and have been amazed by the famous scientists ,,discoveries,
It was written in prophecy that a Gelfling would end Skeksis rule...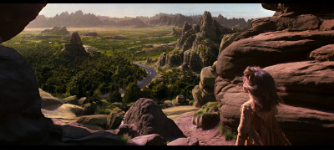 https://www.youtube.com/user/kinninigan
---
---
Posts: 6292
Joined: Sat May 14, 2011 10:00 pm
Location: Zin-Uru
Nelusmc wrote:I have the video but I don't know how to upload it. I have it as an mp3 file you will need to watch it on VLC.
As soon as someone can tell me how to upload the video onto disclose.tv
hey nelusmc if you goto this thread someone will help you, just post a question or look through the thread for info
feedback-and-bugs-t70872.html
It was written in prophecy that a Gelfling would end Skeksis rule...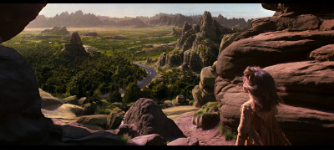 https://www.youtube.com/user/kinninigan
---
Related topics

Replies
Views

Last post