Posts: 3624
Joined: Thu Oct 28, 2010 7:43 pm
Location: Avin a barbecue on Mercury
dont u just love xmas, is it me or does if feel very different this year, like something is missing and time has just flew past, well again we have tv repeats in abundence, same old films same old tv xmas shows, dodgy water injected xmas turkeys, not even the turkeys can get away from the floride it seems, well it used to be xmas and everone got into the spirit of things but now i call it exploitmas and skintmas because thats exacly what it is and we are nothing but commodities to the goverment, fuel prices soaring, food is the new commodity and mass productiong foods, poisining of the seas and land on purpose for those who stand to financial gain from it, we were told as youngsters that we need more iron in out diets but chem trails bring a whole new meaning to the word, we are getting more than our fair share now against our will with the aluminium oxide they are spraying on our heads, sorry for this outburst at xmas but sometimes things consolidate inside ones self and one has to have release.

u guys are like family and brave soals we are for everthing we write on here is moniterd gaurenteed but do we care, do we Fuck and why should we when we are thinking ahead and about our children and the horrible horrible world they will have to live in for the sake of a few greedy bastards, men on yatchs who call the shots.

"IN TIMES OF UNIVERSAL DECEIPT TELLING THE TRUTH CAN BECOME A REVOLUTINARY ACT"

The seed of lies and greed has been planted and allowed to grow, now its running wild and out of control, what we must do is "PLANT THE SEED OF TRUTH AND NURTURE IT AND ONLY THEN WILL THE TRUTH FLOURISH"

MERRY XMAS TO ALL DISCLOSE MEMBERS, HAPPYNESS AND HEALTH TO U ALL AND BLESSING TO UR FAMILIES
We live a one directional life in an omnidirectional existence

---
I noticed Christmas hasn't felt the same for many years now. Being too commercialised and aslo hectic. But then I realised that christmas is a time to forget about all the bad things in life and embrace the joy and happiness of family and friends and children. It really is about the little kids and seeing the smile on their faces. Oh and the rhum and eggnog,..lol
Merry Christmas....Peace on Earth
[youtube]-150Y6Hf8ds&feature[/youtube]
Last edited by
Wakemeup
on Sat Dec 25, 2010 4:02 pm, edited 1 time in total.
---
Posts: 9348
Joined: Thu Jun 03, 2010 11:08 am
wakemeup wrote:I noticed Christmas hasn't felt the same for many years now. Being too commercialised and aslo hectic. But then I realised that christmas is a time to forget about all the bad things in life and embrace the joy and happiness of family and friends and children. It really is about the little kids and seeing the smile on their faces. Oh and the rhum and eggnog,..lol

Merry Christmas....Peace on Earth

[youtube]150Y6Hf8ds&feature[/youtube]
Merry Christmas guys and of course Peace on Earth
---
---
Hey guys, merry xmas.
'dodgy water injected xmas turkeys'
But not in the Jones household, fresh free range organic turkey and well worth the money, smothered in herbs and lemon juice and cranberry sauce. Anyway all i am noticing about xmas is how fast it goes by now, and even when i was driving about town a few hours ago so many glum looking depressed faces, very few people with some good cheer, very few people will even smile at you...very scary,,,where is the love indeed ?... I'm full of it are you ?.. come get some i say ...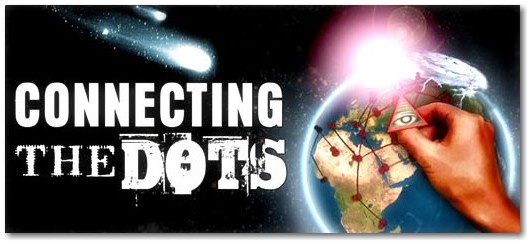 ---
Yes I'm full of it, love you Jonsey et all!
www.Vigusto.com - Premium E-liquid
"The Truth Cannot Be Told... It Must Be Realized"
---
Posts: 5994
Joined: Sun Jun 07, 2009 2:38 am
Location: My happy place
Woot woot
---
Related topics

Replies
Views

Last post