Posts: 10120
Joined: Wed Jul 01, 2009 9:10 pm
Location: Packing my stuff and moving to Denver like you should be doing
In a sign of just how extreme the Mexican drug war has gotten, a newspaper in crime-ridden Ciudad Juarez has published an editorial asking the drug cartels to tell them what they should and shouldn't publish.
[imghttp://www.rawstory.com/images/new/juarezmexicodrugwarpolice.jpg][/img]
The newspaper's seeming capitulation to organized criminals -- whose bloody battle among themselves and with Mexican authorities has cost the lives of 28,000 people in the past four years -- has caused an outcry among politicians and press observers, who fear the country's fragile freedom of press is the latest victim of the drug war.
And it has prompted Mexican President Felipe Calderon to announce changes to Mexican law that would make attacks on journalists a federal crime.
Following the death last week of El Diario photography intern Luis Carlos Santiago in what appeared to be a gang-related shooting, the newspaper published an editorial, entitled "What do you want from us?," in which the newspaper offered editorial control to unnamed gang bosses, in exchange for sparing the lives of newspaper staff. Santiago was the second El Diario staffer to be killed in the past two years.
The editorial, addressed to "leaders of the different organizations that are fighting for control of Ciudad Juarez," stated: "The loss of two reporters from this publishing house in less than two years represents an irreparable breakdown for all of us who work here, and, in particular, for their families. We ask you to explain what you want from us, what we should try to publish or not publish, so we know what to expect."
Story continues below...
--------------------------------------------------------------------------------
"You are, at present, the de facto authorities in this city," the editorial stated.
That claim sparked anger within the corridors of Mexico's government, which saw the move as an act of surrender to organized crime.
"It simply is not appropriate in any way shape or form, for any party to try to make agreements with, promote a truce with, or negotiate with criminals," said Alejandro Poire, spokesman for security matters for President Felipe Calderon.
The Committee to Protect Journalists reports that news media around the world were "surprised" by the paper's decision. The Houston Chronicle describes the move as a "warning sign" that "cannot be ignored by the United States. The term 'failed state' should not be used casually. But neither should it be excluded from the discussion of Mexico's troubles out of concerns about courtesy and politeness."
"A clear example of the chilling effects journalists' murders have on the local media, El Diario's editorial is also an indicator of the urgency with which the government must intervene in the crisis affecting the Mexican press. Mexico has become one of the world's most dangerous countries for media, with nine journalists killed in 2010," the Committee to Protect Journalists stated.
Mexican President Felipe Calderon told journalists' organizations Thursday that he plans to launch a program to provide protection to journalists at risk of being targeted by organized crime. He also proposed a law that would make "attacks against freedom of expression" a federal crime.
"We categorically reject any attack against journalists because this is an assault against democratic society," Calderon said, as quoted by CPJ. "It pains me that Mexico is seen as one of the most dangerous places for the profession."
CPJ reports that at least 30 journalists have been killed in Mexico in the past four years, "a number that rivals war-wracked countries such as Iraq and Somalia."
http://www.rawstory.com/rs/2010/09/mexi ... ug-cartel/
FAIR USE NOTICE.
Section 107 of the US Copyright Law. In accordance with Title 17 U.S.C. Section 107, . http://www.law.cornell.edu/uscode/17/107.shtml

---
This is true indeed...the mexican govt lacks of the inteligence,personel or capacity to fight against this organized gangs wich indeed r taking over juarez....i ve seen many realted atricles to the story and even tough politicians pissed off they need to protect their citizens and if patrolling isnt enough well the army is already out there so imposing curfues and shit like that needs to be set to clean the city.....but this men are all over the police and even govt oficialls do their biding so....i wonder how will the govt react cause they have said pure bs since this happenned...their best is not enough so im hoping it cools off before the army decides to takce control and the real war begins though it wont be only drug dealers and shit but a whole new civil war.....cause people do have the balls to do it. Its fucked up cause the solution to most of the issues lies within politics...legalize drugs. he have lawmakers sitting all day making stupid laws,if they spent half the time on how to legalize and where to legalize their use it would be simpler and people would stop dying....they can work with the cartels of take the marlet off their hands by that.....but they r scared im sure the fear the backlash of the cartels but it is a war already so why not fight it seriouslly? i also wonder how will the us react of any of the scenarios i just mentioned....cause they will intervene if in their interest.....and u know,they cant have a gang of wackos with rpgs ruling the border city of juarez.....
---
Posts: 412
Joined: Wed Dec 09, 2009 2:17 pm
I couldn't believe this when heard.

But it makes sense. The drug cartels in Mexico and South America rival companies like Coca-Cola with their distribution and profits.

It's scary living so close to the border.

I wonder what kind of impact legalizing certain drugs like Cocaine and Marijuana would have on the Cartels.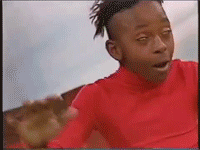 ---
Specially chemichals would bring em down baddly....
---
Related topics

Replies
Views

Last post