Posts: 3969
Joined: Tue Mar 11, 2014 9:11 pm
Treat the Earth well.
It was not given to you by your parents,
It was loaned to you by your children.
We do not inherit the Earth from our ancestors,
we borrow it from our children.


stay awesome
---
Posts: 1292
Joined: Sun Sep 16, 2012 12:21 pm
Location: "In life's litter tray......"
I found that video rather relaxing!
Enjoyed it - nice one Kentrb!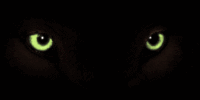 ---
Posts: 104
Joined: Sun Dec 08, 2013 1:34 pm
x 2 that Video has a nice sound track...
You can pick field mice up if you can find them in the long grass.
It's only later when they become an adult mouse that they react baddly to being handled. Because by then everything has already tried to eat it more than once including the Cat.
I love handling them, but it makes girls squeamish. They're easily frightened by Bird's and Mice.
I have waited for thy salvation, O'Lord!
"DiDòmhnaich Crum Dubh, plaoisgidh mi an t-ugh!"
---
Posts: 3969
Joined: Tue Mar 11, 2014 9:11 pm
thanks webcat,im glad you enjoyed it
ive been converting my video tunes to 432 hrz for the last few months
not sure if that has anything to do with it or not,but thanks for watchin anyways
very cool pic prophet daniel
you must have a good tone about you
Treat the Earth well.
It was not given to you by your parents,
It was loaned to you by your children.
We do not inherit the Earth from our ancestors,
we borrow it from our children.


stay awesome
---