Posts: 6298
Joined: Wed Jul 22, 2009 3:06 pm
Location: coast
boondox681 wrote:well,i'm no fuckin' nuclear physicist....but,duh.

you'd think he could come up with something other than what EVERYONE ELSE HAS KNOWN FOR 50 YEARS.

i truly despise this fucker.

anyhoo...have a good one sav,thanx
ha ha yeh,"truly despise" =me too,weak as piss, if hes saying there real,then i believe there not,or at least not what he says they are, hes a shill.
with the power of soul,anything is possible
with the power of you,anything that you wanna do
---
Posts: 310
Joined: Thu Jun 23, 2011 4:56 am
Even Fox news has implied that Michio Kaku is the next Carl Sagan, but throughout the years
some of his statements that he has made are....troubling. For one, he said that the plume
recently seen off the California coast was an optical illusion This is something that is SIMPLY
NOT TRUE.
Also, the scale that he uses to guage civilizations (types 0,1,2, and 3...). There are also
types FOUR and FIVE on the scale.
---
i like listening to michio kaka
---
Posts: 5
Joined: Tue Jun 16, 2009 4:42 pm
I hate to say this as a former fan of Mr. Kaku; but he is an illuminati sell out chosen to help sell the "alien" strong delusion to the masses to help bring in the antichrist's 7 year new world order. His job is also to try explain away signs warned of in Joel 2:30-31 (p/2010 a2 for example).
Here he even says you are a "terrorist" if you are against the coming new world order (he is now calling Type 1 civilization for the earth using the propganda tool called the Kardashev Scale)
http://www.youtube.com/watch?v=A2uGyQG1PrM
Learn more about the Fermi Paradox and why Enrico smelled a big dirty rat:
http://en.wikipedia.org/wiki/Fermi_paradox
Wake up for time is fleeting!
http://fallenalien.com/
---
Fuck this Michio in his dirty Kaku.
---
Un-Identified-Flying-OBJECTS Is real...!!

Clever reporters!??...
So clever...
---
michio kaku is a dickhead, Now hé say that UFO are real but on the question that haarp excist he say NO ???? Put him in fuckyoushima he is a physicist right? So maybe he can help over there!!! Awful jackass!!
---
Posts: 21119
Joined: Thu Jul 22, 2010 3:20 am
Location: Odin's Palace
uh .................yeah.......................okay....
tv personality at it's finest.......
if you don't like my opinions....please lower your standards
.
---
Considering what the shill Kaku was saying and now this. Are they really going to do it ?
Paul Krugman wants to create a Keynesian-infused Space Alien Economic Bubble to revive the depressed one we have right now.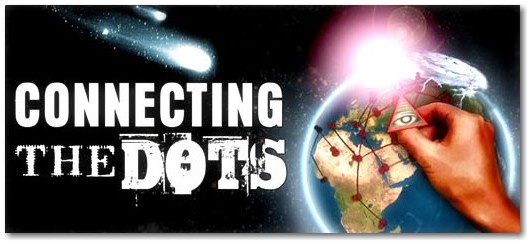 ---
Related topics

Replies
Views

Last post