Published on Jul 11, 2013

Global technology giant Microsoft is the focus of the latest revelations from US whistleblower Edward Snowden. According to the Guardian newspaper says Snowden has provided proof that Microsoft has been working closely with US intelligence agencies including the National Secirity Agency and the FBI, to make sure all of their customers can be spied on. Microsoft has explicitly denied the allegations in a statement released on Thursday. Al Jazeera's Patty Culhane reports.
---
Posts: 1292
Joined: Sun Sep 16, 2012 12:21 pm
Location: "In life's litter tray......"
Adding to this thread, the latest revelations from a British Newspaper 'The Guardian' claims the following:
Revealed: how Microsoft handed the NSA access to encrypted messages

• Secret files show scale of Silicon Valley co-operation on Prism
• Outlook.com encryption unlocked even before official launch
• Skype worked to enable Prism collection of video calls
• Company says it is legally compelled to comply

And despite these statements:
Microsoft's latest marketing campaign, launched in April, emphasizes its commitment to privacy with the slogan:

"Your privacy is our priority."

Similarly, Skype's privacy policy states:

"Skype is committed to respecting your privacy and the confidentiality of your personal data, traffic data and communications content."


But internal NSA newsletters, marked top secret, suggest the co-operation between the intelligence community and the companies is deep and ongoing.
It appears we're all suspected of 'something' by our respective Governments - maybe that something is our thoughts and opinions - they can't allow us to have privacy, now can they?
http://www.guardian.co.uk/world/2013/jul/11/microsoft-nsa-collaboration-user-data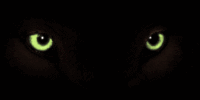 ---
Related topics

Replies
Views

Last post