Posts: 5734
Joined: Sat May 14, 2011 10:00 pm
Location: Arulu
After doing some research after some time I think im putting the pieces of the puzzle together on what the "montauk monster" really may be...and it may be stranger then fiction.
Anyone can do a little research and verify this but here is some pics and a short video:
The original montauk monster found on Plum Island, notice the thing has what appears to be fingers...
The Skeksis from the 1982 movie "The Dark Crystal"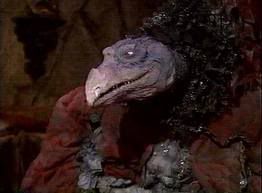 An we has the famous Denver Airport "traveling gargoyle"
And now watch this video...any input is welcome!
Boondox681 wrote:GO TEAM MERMAID

Do you believe in the existence of Mermaids?
---
Related topics

Replies
Views

Last post