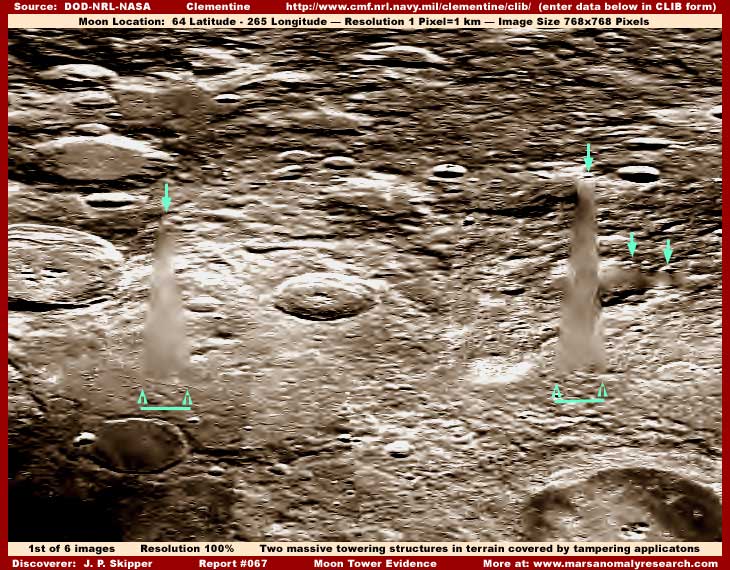 the above first image, as are all the rest here, is taken directly from the 1994 Navy Clementine military official science data and shown above at standard official resolution demonstrating two massive left and right towering objects in the terrain. Although blur and smudge tampering applications have completely covered up these objects so that no specific details of their true structure can actually be directly seen, that doesn't mean that there isn't plenty here to interpret and learn from.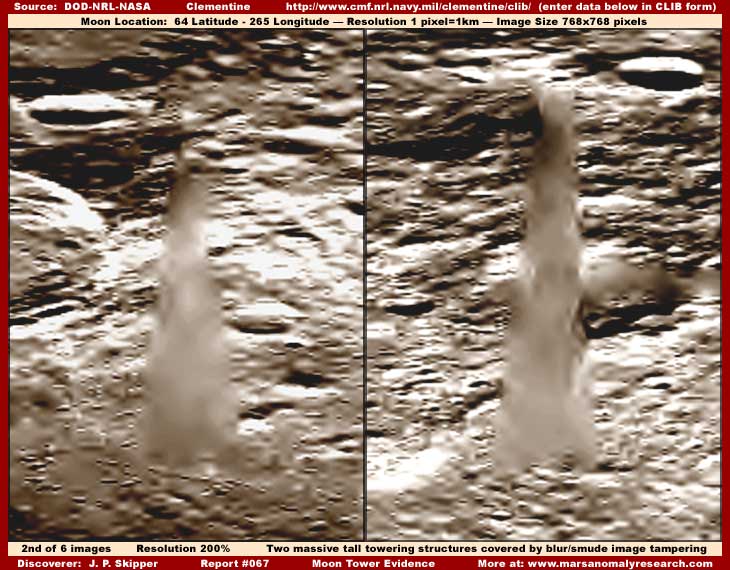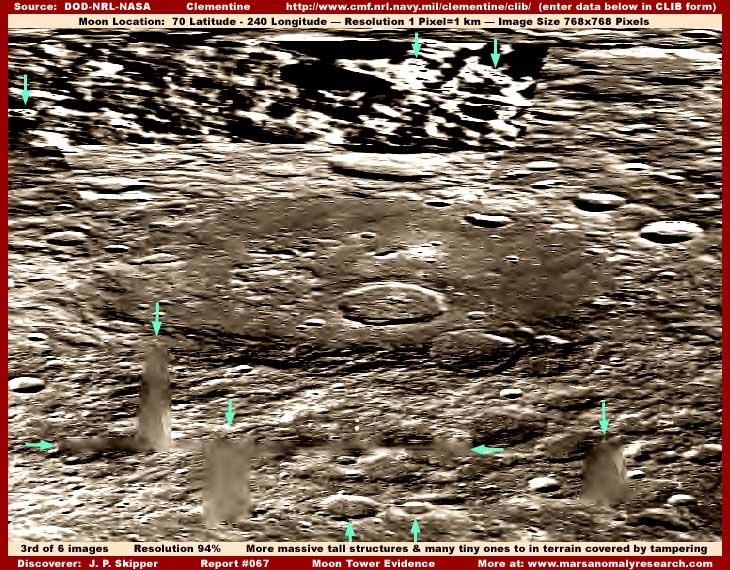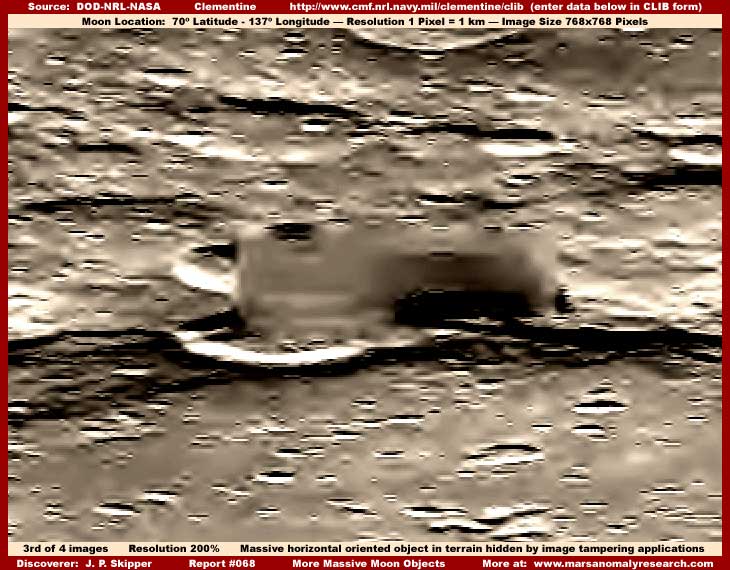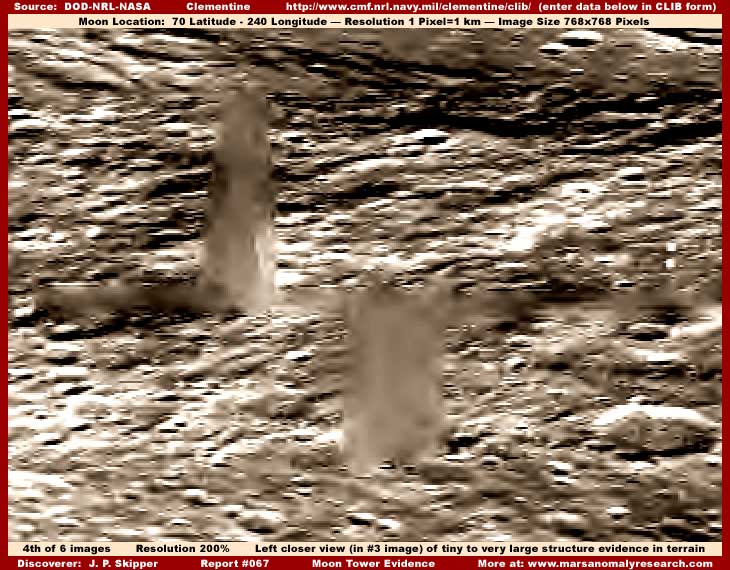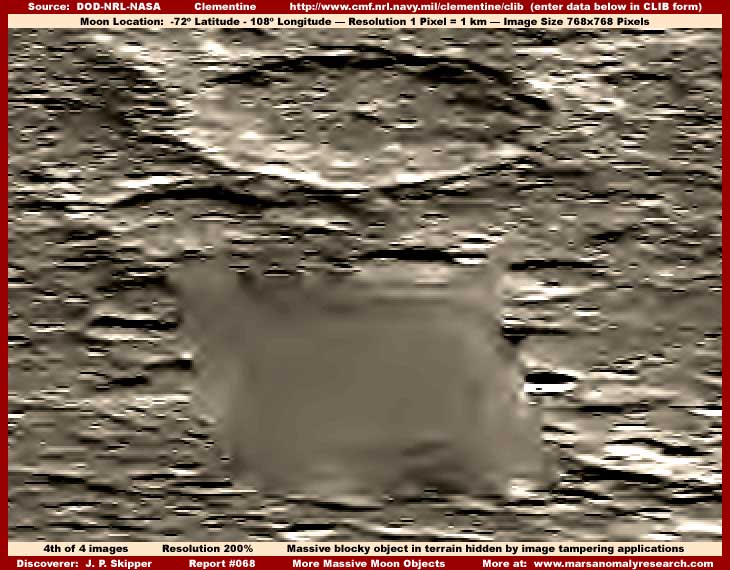 http://www.marsanomalyresearch.com/evidence-reports/2004/067/moon-towers.htm
"
Those who danced were thought to be quite insane by those who could not hear the music
"
"
All our science measured against reality, is primitive and childlike - yet, in contemporary consensus, its the most precious thing we have
"
---
You can see the same when you use google earth, in some areas on the moon and on mars...
---
Posts: 21469
Joined: Thu Jul 22, 2010 3:20 am
Location: Odin's Palace
.
......no apparent shadows though...
.
Collapse is a series of events that sometimes span years.
Each event increases in volatility over the last event,
but as time goes on these events tend to condition the masses.
---
Looks to me like its been censored, which would imply something is/was there is the first place.
We are not human beings on a spiritual journey, we are spiritual beings on a human journey; Stephen Covey.
EDIT, spiritual beings trapped in a human experience/prison.
---
Watched this vid a few days ago, same images and more, As stated in the vid " In some cases it's possible to glimpse the structures that have been blurred"


---
Chinese
IRMENSUL13
---
Related topics

Replies
Views

Last post