There is a series beginning June 9th on the Science channel hosted by M. Freeman that looks to be very interesting.
I will be tuned in and am hoping that someone will be able to find a feed to the show for those who don't watch TV or have that particular channel and we can host it here.
This morning on CNN's American Morning, Morgan Freeman was interviewed about a new show in which he is the executive producer and host of, "Through The Wormhole With Morgan Freeman".

One of the CNN hosts, Kiran Chetry, began the interview stating, "You are a man of God", with Freeman snickering while replying, "And when did I ever say that?" Chetry corrected herself and said, "you are a man of faith." Again, Freeman came back with "If faith is what you believe, then yes," then alluding to a belief in science.

The show, which explores the mysteries of the universe, airs on the Science Channel, with its premiere on Wednesday, June 9th, at 10 p.m.

Through The Wormhole will explore how astrobiology, string theory, quantum mechanics, and astrophysics are making strides to understand the universe and our place in it.

When asked about the show in a separate interview, Freeman explains, "Ever since childhood I've had a powerful fascination with the possibilities and wonders of the universe." The show "pursues further knowledge of these great unknowns, providing a unique window into the exceptional minds, pioneering research and important theories of the people searching for answers."

Freeman warns that people who believe in a literal view of the bible, may not find appeal in the series.
What a long strange trip it's been..............
---
wooow thx lucid
---
Thanks Lucid.Morgan Freeman....FREE...MAN....
great actor!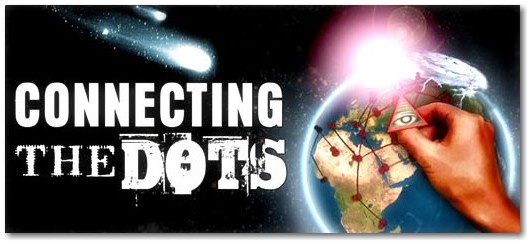 ---
demobe wrote:wooow thx lucid
I am really excited, the previews look great!
@ Jones, Yes, he is such a great actor and I must say I was very surprised to see him in this capacity!
What a long strange trip it's been..............
---
---
Posts: 10120
Joined: Wed Jul 01, 2009 9:10 pm
Location: Packing my stuff and moving to Denver like you should be doing
FAIR USE NOTICE.
Section 107 of the US Copyright Law. In accordance with Title 17 U.S.C. Section 107, . http://www.law.cornell.edu/uscode/17/107.shtml

---
This is what I love..............when we add our own finds to make great threads!
What a long strange trip it's been..............
---
Thanks a lot, have you seen seedy lookin' bars he hangs around in?
love the Freeman.
www.Vigusto.com - Premium E-liquid
"The Truth Cannot Be Told... It Must Be Realized"
---
not available
---
lucidlemondrop wrote:This is what I love..............when we add our own finds to make great threads!
---
Related topics

Replies
Views

Last post