Unexplained vide of morphing UFO over London, UK 4-Sep-2010
Latest UFO sightings - Unexplained video of strange oval shaped morphing UFO or Orb was recorded in the night sky over Central London, UK on Saturday, 4th September 2010.
Witness report: The true mystery of the world is the visible, not the invisible."
This is a Strange oval shaped Orb that I have captured
Over Central London 4th September 2010
After sometime of recording and studying this strange &
Mysterious orb it has just suddenly started to Morph from one shape to another....You must see it to believe it!!
"Yes we must be willing to fail and to appreciate the truth that often "Life is not a problem to be solved and of course
the possession of knowledge does not kill the sense of wonder and mystery.
I would say we belong to the world but the world does not belong to us.
Life is a mystery...

[youtube]k_64yXfgP08&feature=player_embedded#![/youtube]
---
---
---
---
mayafan u absolutely right no life without mistery
love the music bro. you need to promote it more so more ppl can hear its beauty
keep them coming peace
here is a link maya. check it out its cool
http://www.jamendo.com/en/
---
demobe wrote:Unexplained vide of morphing UFO over London, UK 4-Sep-2010
Latest UFO sightings - Unexplained video of strange oval shaped morphing UFO or Orb was recorded in the night sky over Central London, UK on Saturday, 4th September 2010.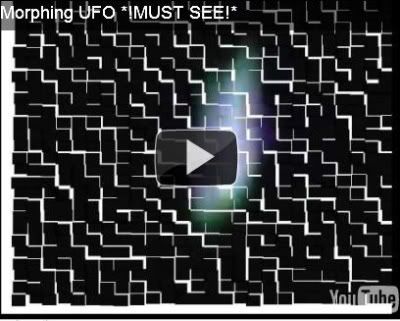 demobe could you explain who made this 'image'?
whose design is it?
yours?
demobe wrote:Witness report: The true mystery of the world is the visible, not the invisible."

I totally disagree with that 'witness'
just another SEEgullible fool
"fly you fools"
-gandalf
squawk squawk squawk
"Signs and symbols control the world, not phrases and laws."
-Confucius
demobe wrote:This is a Strange oval shaped Orb that I have captured
Over Central London 4th September 2010
After sometime of recording and studying this strange &
Mysterious orb it has just suddenly started to Morph from one shape to another....You must see it to believe it!!

SEEING is believing, this is TRUE
but what are you being lead to believe you are seeing?
an alert aware mind would be on guard for uncle sam/uncle tom foolery.
UNCLE SAM wants EWE!
demobe wrote:"Yes we must be willing to fail and to appreciate the truth that often "Life is not a problem to be solved and of course
the possession of knowledge does not kill the sense of wonder and mystery.
I would say we belong to the world but the world does not belong to us.
Life is a mystery...

Nature is amazing eh?
Why folks need to dream about a UFO to make their day....when a real live hummingbird in my garden gets me all excited, I have no fucking idea.
Is this what happens to the human animal when you put them into a cage called 'downtown'.
No wonder folks grave the weekend getaways.
Amazing NATURE took a back seat to Amazing Grace and the boy wonder called Jesus who as a DEITY was able to DEFY NATURE and like sheeple we followed in his footsteps, but not being miracle workers, all we can do it seems is DEFILE NATURE.
And today take a look around.
Nature AWARENESS is on the rise again.
The 21st century human buffoon who evolved from the
baa
boon, who has tried to dominate, carve and shape NATURE in his own image, is now faced with a reality.
He ain't so smart after all.
THE JELLYFISH ARE COMING
THE JELLYFISH ARE COMING
Only an idiot who uses a small percentage of his brain would declare 90% of undecipherable DNA and call it JUNK.
And that was one of smart chimps who thought he was a champ down here on earth, because he had be awarded a 'master's degree' and he took it LITERALLY.
Thank god a Russian was looking through the garbage of western science and found the contentious JUNK DNA and then in the JUNK realized syntax similar to language structure comprised some of that undecipherable JUNK DNA.
What other GOLD/GEMS has science dissed?
What other wrong turns have taken?
Space is a vacuum and SOUND cannot travel through SPACE is another BIG FIB.
It is one of the final VEILs we must remove that THEY have placed before us.
Om, Aum, um I have an idea.
Some experts can be fucking IDIOTS is the bottom line and NOT to be believed.
Chose your sources carefully.
Sit back and enjoy the show Tru-man to himself.
NATURE I mean.
Try not to get sucked in by the HOLOGRAMS up in the sky.
THEY will be handing out 3D glasses soon to enhance the experience, the coming of the messiah.
WHAT IF?
namaste


Swasti-KEY to Universal MovEMEnt to the ocean of E motion
---
cwmman wrote:it looks like something that should be in the depths of the see, jellyfish like
dude that is the IMMORTAL MESSIAH swimming through the celestial ocean.
coming to save your sorry ass?
the world's

ONLY IMMORTAL ANIMAL is a JELLYFISH

btw
The turritopsis nutricula species of jellyfish may be the only animal in the world to have truly discovered the fountain of youth.

http://green.yahoo.com/blog/guest_blogg ... nimal.html
bottom line?
in conclusion?
once you get a backbone, you become mortal and learn how to walk on two legs, so you can become a follower.
maybe folks should learn to go with the flow?
And if you get stung by the messiah can I piSS on the sting to help alleviate the pain?


Swasti-KEY to Universal MovEMEnt to the ocean of E motion
---
---
Posts: 11163
Joined: Wed Apr 22, 2009 3:08 am
demobe could you explain who made this 'image'?
whose design is it?
yours?
let me guess.you see a swastika?
what a shocker.
man,you see swastikas in your breakfast cereal.
"I wish i was there when the horse was stole,but I reckon I'll see the tracks when I get there"
-Abraham Lincoln
---
Posts: 83
Joined: Sat Jul 31, 2010 7:21 am
your camera is out of focus when the close up come to bear,...man!@ are you stupid or what? take your camera off auto focus and and focus it by hand you'll find you are just filming a star in the sky... crazy!!! and use a tripod for god sake to get a still shot so the camera will shop shaking and you will not take that for some kind of movement! there is no space ship morphing execept in your mind.
---
Related topics

Replies
Views

Last post