Mossad Predicted Netanyahu's False Flag Kidnapping of Settlers
http://www.roitov.com/articles/soi.htm
Fearing to be kidnapped by Evo' hordes while steep La Paz was washed by a river of sour beer spilled in a carnival of violence, abuse, and the inexplicable will of locals to steal even the air breathed by their peers, I quickly wrote yesterday American Kidnapped in the West Bank on the kidnapping of three settlers, one of them an American citizen.
The threats of Israeli officials hinted at the event being staged in an attempt to dismantle the Palestinian Authority. The recent creation of a national unity government has been condemned by Israel wildly and repeatedly, while a "Smash and Grab Palestine" Policy was announced. Member of the Knesset Yogev threatened yesterday that Israel will react through "the crosshairs of a gun," supporting the analysis of the event being a false flag attack on Palestine by Israel.
The Day After
One day after the badly disguised false flag attack, the ammonic pestilence of bodily purified beer was rapidly conquering the streets held captive until then by the alcohol. A similar pestilence had conquered Hebrew media, which in several ways was saying to PM Netanyahu "We do not believe your version of the kidnapping."
Paratrooper Brigade 35 force in Hebron, June 15, 2014
Note the two girls. Formally their role is defined "Company's Secretary." Paratroopers write a lot.
The Minority Report
Two main issues were openly raised against Netanyahu. A third one was well hidden and even better disguised.
The best article on the leading accusation against Netanyahu was entitled "The real reason Netanyahu is blaming Abbas" and was published in Haaretz by Zvi Bar'el. In a methodic account of the events in recent months, he dismantles the claim that the current kidnapping is the result of the national unity government. Several kidnapping attempts took place before it.
As I claimed yesterday, the event took place in Area C of the West Bank. The Palestinian Authority is not responsible for it and thus cannot be blamed. "Abbas is responsible for the well-being of the kidnapped teens as much as Belgian Prime Minister Elio Di Rupo is responsible for the well-being of Belgian Jews and the two Israeli tourists who were murdered in Brussels. With one exception: Di Rupo is the sovereign in his state; Abbas is not. Interestingly, Netanyahu, who spoke to Di Rupo, was careful not to hold him responsible," he wrote, providing a long list of events in which Netanyahu did not blame people in the vicinity of violent events.
Sarcastically, he blames "Netanyahu, for instance, is not responsible for hate crimes; he is not even responsible for the kidnapping of Jews in an area under Israeli control. Nor is he responsible for the alleged use of live fire to kill two Palestinians in Beitunia" (see Focused Foiling Committee to Investigate IDF War Crimes).
Sadly, his article ends badly. He claims this is an attempt to justify a collective punishment of Palestine for its new government. Israel wants to dismantle$ the Palestinian Authority, not to punish it.
The second issue brought against Netanyahu is the non-professional attempt to blame the Islamic State in Iraq and the Levant, which in recent days achieved substantial gains of terrain in Iraq.
This is based on a pamphlet attributing them the kidnapping. Until that moment, there were no credible signs of this organization being present in the West Bank. The false allegation will make easier to convince the USA that an Israeli attack on Palestine was unavoidable.
The ongoing Israeli attacks on Hebron and its surroundings are based on that appearing on the pamphlet, which mentions three Palestinians killed in the area in November 2013. People related to the victims are being arrested by the IDF.
Fake Pamphlet
The Minority Report
Several issues make the source of the pamphlet doubtful. Israeli analysts mention the photocopied logos, a style that does not fit the style of neither the Islamic State in Iraq and the Levant nor al-Qaeda, and a bottom signature that does not fit the header.
One of the ways favored to hide a fake is making it of low quality. "It cannot be done by the Shin Beth secret police. They would have made something credible," is the rationale. In Hebrew, this trickery has a name, "inverse-on-inverse." The forgery is clear and emphasized so that the suspicion falls on the forgery victims.
Yet, all these are nothing but loose change compared with information leaked from the National Security Cabinet.
Praying to dead walls replaced the worship of a living God in modern Judaism Student at the Makor Haim Yeshiva College, two of the kidnapped were pupils there
Related: American Kidnapped in the West Bank
Did you know? "Smash and Grab Palestine" Policy Announced by Government
Mossad Dirctor is a Precog!
Working hard to avoid the clouds of ammonic pestilence, I kept searching for more data on the developing event. Laughing at the third issue was unavoidable. Mossad Director Tamir Pardo has been announced to possess precognition powers.
"The Minority Report" is a 1956 science fiction short story by Philip K. Dick, first published in Fantastic Universe. The story is about a society where murders are prevented through the efforts of three mutants, called "precogs," who can see the future, in other words possess the power of precognition. The story explores the rule of law through a carefully designed paradox, when the chief of police intercepts a precognition message by one of the mutants that he is about to murder a man he has never met. Then, the chief of police begins a complex attempt to blame a police officer for this future crime.
The society described in the story is based on "Precrime," a system that punishes people with imprisonment for murders they would have committed, had they not been prevented. In the introduction to the story Philip K. Dick writes: "punishment was never much of a deterrent and could scarcely have afforded comfort to a victim already dead."
In other words, The Minority Report describes a police-state in which state agents may arrest someone based on their assumptions regarding a possible future. Eventually, the process is proved wrong, precogs can err in their judgment and the system is scrapped. A Brave New World is born.
As many other cases,+ Israeli civil servants claim to know what is going to happen and allow themselves to act violently against others on illegitimate and illegal claims of precognition, state security, and the eternality of their retirement pensions, the unholy trinity of secular states. This time, Pardo hit.
After the kidnapping, Haaretz published an article entitled "Mossad chief's chillingly prescient kidnap prophecy."
http://www.haaretz.com/news/diplomacy-d ... m-1.598751
The subtitle was "Ten days ago, Tamir Pardo outlined a scenario that was spookily similar to the kidnapping of three teens missing in the West Bank since Thursday."
It reported words uttered during a National Security Cabinet meeting analyzing the Proposal of the Jewish Home party that that "prohibits granting pardons to terrorists." In other words, it prohibits swaps of prisoners, the phrasing used is misleading. "Terrorist" is someone who inspires terror; the State of Israel was defined as such by the Human Rights Council of the UN following Operation Cast Lead.
Since then the bill passed the preliminary reading, the first stage of parliamentary approval.
Pardo opposed the law because it would limit the government's room for maneuver in future abduction cases.
"What will you do if in a week three 14-year-old girls will be kidnapped from one of the settlements?," he asked. "Will you say there is a law, and we don't release terrorists?"
This was enough to recognize his precognition powers by Hebrew media.
Others know better and judge this enough to recognize Mossad Director's involvement in the false flag operation.
Eyal Ifrah (l), Naftali Frenkel, Gilad Shaar (r)Kidnapped in Gush Etzion
https://uprootedpalestinians.wordpress. ... -settlers/
........................................

The nonplussed fabric of intellect is at inchoate state. any panache will be indefatigable unmartinate by the hoi polloi.
---
To judge by the Israeli new collective punishment of Palestinians and the war declaration on Hamas , when they admitting they going to destroy them this time- I think the above post isn't far from the truth.

Anyway, here is a hasbara top agent Getting smashed on the subject.


........................................

The nonplussed fabric of intellect is at inchoate state. any panache will be indefatigable unmartinate by the hoi polloi.
---
Posts: 3305
Joined: Tue Jun 08, 2010 9:47 am
Nice post. Crikey Gilad has put some weight on.
Live by the Terror, Die by the Terror.
---
Yep, you right opal. But...
who have more experience in kids kidnapping ?
I bet on 100$ the young colonialists already dead, because the point is war and Hamas total destruction, not negotiation, wich is the ultimate goal for the Hamas . If it was a real kidnapping off course .
today I have the conspiracynut mood
AND HERE IS DISCOSEFORUM FUCK YEA ! If not here so where, opal ?
Anyone call? on the 100$ ?
........................................

The nonplussed fabric of intellect is at inchoate state. any panache will be indefatigable unmartinate by the hoi polloi.
---
Wooops opal, sorry, I'm so in it now and by mistake I thought you talking about Gilad shalit, but you where talking about Gilad atzmon...

Thank you anyway bro
........................................

The nonplussed fabric of intellect is at inchoate state. any panache will be indefatigable unmartinate by the hoi polloi.
---
False flag missing Israeli settlers Become Weapons in a War on Unity


When three teenage Israeli settlers from the illegal Jewish settlement of Gush Etzion went missing on 12 June, Israeli Prime Minister Benjamin Netanyahu saw an opportunity to discredit the fledgling Palestinian unity government.
His statements and the actions of the Israeli army since have centered on indicting the Palestinian movement Hamas, while also holding the Palestinian Authority of Mahmoud Abbas responsible for the safety of the settlers.

But is there a link between the newly formed Palestinian unity government and the safety of illegal settlers in the West Bank? According to Netanyahu there is.

Scores of Palestinians have been rounded up by the Israeli army since the disappearances in what could be considered a mass arrest campaign, mostly in the Hebron region. Many of those arrested were Hamas members, including senior figures in the movement.

"Those who carried out the kidnapping of our youngsters are Hamas people," Netanyahu insisted at a cabinet meeting on Sunday.

Hamas spokesman Sami Abu Zuhri has since described the statements by Netanyahu as "silly." He added that targeting Hamas figures through arrests was "aimed at breaking the will of the Hamas movement in the West Bank."

Israeli officials were quick to link the disappearance of the settlers — the 16-year-olds Naftali Frenkel and Gilad Shaar and 19-year-old Eyal Yifrach — to the newly-formed unity government.

A day after the three went missing, US Secretary of State John Kerry phoned Netanyahu to express his government's concern. According to the daily Jerusalem Post, he also contacted PA President Mahmoud Abbas with the same message.

The PA is reportedly cooperating. "The Israelis and the Palestinian Authority are working closely together on efforts to find the three teenagers and to hopefully bring a quick resolution to the matter," a Washington official told the post.

No concerns were offered regarding hundreds of Palestinian children and teenagers in Israeli jails. For some reason, both issues are treated as entirely different subjects.

Meanwhile, Netanyahu is capitalizing on the story in every way he can. In his call with Kerry, he claimed that the alleged kidnappings were "the destructive result" of the newly formed PA unity government.

Since PA Prime Minister Rami Hamdallah announced a transitional government as a first step towards reconciliation between Hamas and Fatah, Netanyahu along with other Israeli officials have been working hard to thwart its mission.

Netanyahu is insisting that the unity government must be dissolved and the unity pact with Hamas dismissed if he is ever to return to the negotiations table. But what talks is he referring to?

US-backed peace talks failed this year to take a step forward because Netanyahu carried on seizing Palestinian land and expanding settlements. He didn't even fulfill the largely symbolic promise of releasing a few Palestinian political prisoners — something which would have allowed Abbas to save face and carry on with the talks.

Abbas on 12 June dropped the condition of an Israeli settlement freeze, and was ready to settle with the release of some long-serving prisoners, yet Netanyahu still found this unacceptable.

In a statement two days later to Israel Radio, Netanyahu described the gesture as "meaningless."

Abbas' moves reflect how difficult his position remains since his Fatah party and Hamas reached an agreement in the Shati' refugee camp in April, which led to the formation of a transitional government in June.

The agreement left many points of contention to be discussed and settled by various sub-committees with uncertain chances of success. Since then, disagreements have flared over crackdowns on Hamas supporters in the West Bank, unpaid salaries and other matters.

But this is only part of Abbas' dilemma. His security forces are allowed to currently operate in the West Bank — but only under the watchful eye of the Israeli army.

In return for allowing the PA a space for its operation, PA forces need to be involved in "security coordination" aimed at securing illegal Jewish settlements, reining in Palestinian groups and offering a line of defense for the Israeli army, which in reality is the one and only ruler of the West Bank and East Jerusalem.

Unity or no unity, Netanyahu's expectations are unchanged: "I expect you to help in the return of the kidnapped youths and the capture of the kidnappers," Netanyahu told Abbas in a telephone interview on June 16.

If these are indeed kidnappings, they could have been carried out by other groups. But Israel's targeting of Hamas can only be politically motivated.

Netanyahu certainly benefits from tension between the Hamas and Fatah movements, and anything that threatens a collapse of the unity government. Hamas had already criticized Abbas for cooperating with Israel.

The longer it takes to find the settlers, the more political leverage Netanyahu will have. "The Hamas kidnappers went out from territory controlled by the Palestinian Authority and returned to territory controlled by the Palestinian Authority," according to Netanyahu, in an carefully worded indictment of both Hamas and the PA.

Netanyahu is even mulling over the deportation of Hamas members outside the West Bank, a dangerous option that could complicate relations between Palestinian factions and drive many Hamas members underground.

For Israel, all of this is creating the necessary distraction needed to ensure the downfall of the unity government, and the postponement of any discussion pertaining to the return to peace talks. For Netanyahu, it is a win-win situation.

Abbas however is bound by his "commitment" to Israel's security, a condition through which he continues to receive support from the US government. Recently, he even went as far as describing collaboration with the Israeli army as sacred.

Even chief negotiator Saeb Erekat, himself discredited by many Palestinians because of his central role in the Palestine Papers scandal, is attacking Abbas for his failure to take any action at all. In a leaked recording, he refers to Abbas as "discredited" and "useless."

He derides Abbas' "commitment" to Israel. "What commitment have you made? This isn't your daddy's farm! This is a nation, this is Palestine. This is bigger than individuals. He didn't listen to me. I swear, I submitted my resignation twice," a voice attributed to Erekat said.

Under these difficult circumstances, it is not easy to imagine the attainment of real unity. Meanwhile, Netanyahu will continue to push with all of his might to guarantee Palestinian failure.

The fact that Netanyahu would go as far as blaming a government of Palestinian technocrats operating under Israeli military occupation for failing to protect illegal Jewish settlers is a testament to the conceit of the Israeli government.

Regardless of the circumstances behind the disappearance of the Jewish settlers, this highlights Netanyahu's determination to ensure the collapse of the Palestinian unity government at all costs. Yet considering the many options at his disposal, he might well succeed.
........................................

The nonplussed fabric of intellect is at inchoate state. any panache will be indefatigable unmartinate by the hoi polloi.
---
Ottawa hypes phony Iran 'terror threat'
The Canadian media is awash with hysteria about what it calls a potential Iranian-sponsored terror attack in Ottawa.
Unsurprisingly, the hype is rooted in baseless innuendo typical of neocon warmongers who act as loudspeakers for the Zionist regime in Tel Aviv.
The neoconservative National Post, which is for all intents and purposes an Israeli propaganda organ, published a scurrilous piece on June 16 quoting from alarmist Canadian intelligence reports which state that Iran and Hezbollah (Lebanon's national resistance movement) may be planning to strike Ottawa.
What evidence do these intelligence analysts proffer to support their slanderous assertions about Iran and Hezbollah? Absolutely none.
The National Post admitted the documents "do not specify the exact nature of the threat Tehran may pose to the Ottawa region."
So they claim there is a "threat" but cannot even specify what that threat is or in what form it may manifest?
"[I]n the past," the dubious intelligence report continued, "Iran has used its proxy force, Hezbollah, to attempt attacks internationally."
This Zionist rhetoric looks as if it could have been written by Stephen Harper's "good friend" Benjamin Netanyahu himself.
Despite feeble Zionist disinformation, Iran has not sponsored any international terror attacks. The bombing of the AMIA Jewish community center in Argentina in 1994, which took the lives of 85 people, is still unsolved. The Zionists immediately pinned the blame for the atrocity on their Iranian and Lebanese foes, offering not one particle of proof. Argentinian researcher Adrian Salbuchi contends that the attack was a false flag operation engineered by the Israeli secret services to swing public opinion against its enemies.
When in late 2013 Argentinian President Cristina Fernandez announced that she would launch a new joint Iranian-Argentinian probe into the 1994 attack, the Zionists went berserk and their mouthpieces in Ottawa and Washington condemned the move to have a real investigation into what happened, for obvious reasons.
Canada's intelligence services function as a political tool of the neoconservative, pro-Zionist regime in Ottawa led by the rabid Likudnik Harper. As such, their reports about Iran, Hezbollah and anything else related to the Middle East, Arabs and "terrorism" cannot be considered to be anything but propaganda and misdirection designed to serve Israel's geopolitical agenda.
In his book Canada and Israel: Building Apartheid, Canadian foreign policy expert Yves Engler documented the close ties between Canada's spy agency CSIS and Israel's spy agency Mossad. The two spook organizations work together closely, sharing intelligence and conducting joint espionage operations targeting Arabs in Canada and abroad. Mossad has often used forged Canadian passports on covert missions (even attempted assassinations), and CSIS has looked the other way.
What may lie behind this latest dose of Iranophobic poison emanating from Ottawa? The National Post says that the Canadian intelligence documents it based its story around are from late 2013, so why promote it now?
Well, a number of events that have unfolded over the past few weeks may explain it.
On June 13 three Israeli teens were allegedly kidnapped from an illegal Jewish settlement in the West Bank. The circumstances surrounding the alleged kidnapping are murky. Strangely, nobody has taken credit for the kidnapping nor has anyone demanded a ransom. "Prime Minister Benjamin Netanyahu insists the militant Palestinian resistance group Hamas is to blame for the abduction and vowed swift action against it Monday," reported a June 16 Globe and Mail article.
If Hamas was behind the capture of the three Israelis, surely they would have demanded a prisoner exchange as thousands of Palestinians are unjustly held as political prisoners in Israeli jails. But they have not done this, and as the Globe noted, Hamas has nothing to gain from such a reckless move at this critical juncture when they have just recently formed a unity government with the Palestinian Authority. Netanyahu called the new Hamas-PA unity government "bad for Israel."
The only beneficiary of the kidnapping, it seems, is Israel.
Political analyst Kevin Barrett noted in a recent article on Veterans Today that this kidnapping incident may have been staged by Israel as a political stunt to undermine the new Palestinian unity government and to justify a crackdown on Hamas. "How dare the Palestinians unify against us," the Zionist occupiers are saying to themselves.
Israel's military chief of staff Benny Gantz has pledged a "broad operation" against Hamas. "Our aim is to find the three boys, bring them home and hurt Hamas as much as possible," he said. Using the kidnapping incident as a pretext, Israel has arrested more than 160 Palestinians and conducted several air strikes in the Gaza Strip. Israeli officials are now lusting to re-arrest all 1,027 Palestinian prisoners who were freed in exchange for captured Israeli soldier Gilad Shalit in 2011, reported the Globe.
"Israeli political leaders on the right," the Globe article continued, "have demanded all sorts of punitive action be taken against Hamas [as a result of the unsolved kidnapping]: some advocate expelling the group's leaders to Gaza; others want to annex parts of the West Bank… Minister Moshe Ya'alon hinted at a return to the practice of targeted killings – assassinations – of Hamas leaders."
To back up his false flag hypothesis, Kevin Barrett cited a revealing June 15 Haaretz article headlined, "Mossad chief's chillingly prescient kidnap prophecy." In the article Israeli journalist Barak Ravid disclosed that, "Ten days ago, at a security cabinet meeting, Mossad Chief Tamir Pardo outlined a scenario spookily similar to the kidnapping of the three Israeli teens missing since Thursday night."
The security meeting in question "dealt with the report of the Shamgar Committee on prisoner exchanges and on the Habayit Hayehudi bill that prohibits granting pardons to terrorists."
Pardo and his colleagues tried to convince Israeli ministers not to pass the bill, arguing that it would "limit the government's room for maneuver in future abduction cases, would keep its hands tied, and prevent it from considering other solutions for dealing with a potential crisis."
"What will you do if in a week three 14-year-old girls will be kidnapped from one of the settlements?" Pardo asked. "Will you say there is a law, and we don't release terrorists?"
As Haaretz inadvertently demonstrated, Zionists have quite a talent for predicting and foreshadowing future events. In 1979, the founder of Israel's spy agencies, Isser Harel, predicted 9/11 with amazing precision, telling an Evangelical Zionist named Michael Evans over dinner that "Islamic fundamentalists" would eventually strike New York City's "tallest building."
Zionist neocons of the Project for the New American Century (PNAC) think-tank spoke of a "New Pearl Harbour" that would facilitate their militarist foreign policy objectives exactly one year before the planes hit the twin towers in New York in 2001.
Israeli dirty tricks of this nature are nothing new. Shortly after 9/11, the Israelis were caught red-handed establishing a fake al-Qaeda cell in Gaza. Ariel 'the butcher' Sharon attempted to use the existence of the counterfeit "terror cell" as a pretext to bomb the beleaguered coastal enclave. "Israel 'faked al-Qaeda presence'," noted a Dec. 2002 BBC headline, which unveiled Israel's deception.
A Sept. 10, 2001, Washington Times report also shed light on Israel's penchant for ruthlessness and deception. Reporting on the content of a US Army study on the Israel-Palestine conflict, the Times article quoted the study's authors who stated that Israel is "known to disregard international law to accomplish mission." The US Army analysts were even more blunt in their assessment of Israel's Mossad, characterizing the rogue agency as a "ruthless and cunning" wildcard that is "[capable of targeting] U.S. forces" and making it "look like a Palestinian/Arab act."
Knowing Israel's sordid history of false flags and dirty tricks, one would be foolhardy to dismiss the possibility that the "kidnapping" scandal that has unfolded over the past few days is yet another Machiavellian stage-play designed to derail Palestine's unity government and expedite Israel's expansionist aims.
With Syria and Iraq being overrun by bloodthirsty Western-backed mercenaries and brutes, Israel sees an opportunity to push forward with its imperialist schemes to neutralize Palestinian resistance to the occupation.
Ottawa's ratcheting up of anti-Iranian hysteria at this conspicuous time can only be seen as a gesture of support for Tel Aviv's campaign of terror in Gaza and the West Bank, deflecting international attention from the Israeli cuckoo in the nest.
BM/NN
http://www.presstv.ir/detail/2014/06/19 ... or-threat/
........................................

The nonplussed fabric of intellect is at inchoate state. any panache will be indefatigable unmartinate by the hoi polloi.
---
TOP ISRAELI TERROR ANALYSTS : HAMAS IS PROBABLY NOT BEHIND THE KIDNAPPING
Surprisingly , this information coming from the DEBKAFILES, that many conspiracy theorists consider to be the mossad speaker.
Israel's top-notch cyber intelligence agencies draw a blank in search for teenagers


Israel's major intelligence agencies have brought their nearly unlimited financial and technological resources to bear in the search for the three kidnapped Israeli teenagers, now missing for six days. But the failure of their highly trained best and brightest to pick up a trace of the boys and their abductors points debkafile's cyber expert away from direct involvement by a major terrorist organization It is far more likely that the kidnapping was the work of an ad-hoc cell with as few as three or four members.

Had a major organization such as Hamas or its military wing the Izz ad-Din al-Qassam Brigades itself committed the abduction, Israeli signals intelligence (SIGINT) would have turned up some sort of communication concerning an aspect of the incident – be it organizational, logistic or operational. But a smaller cell would not have to use detectable electronic equipment or send messages to its handlers by routes accessible to eavesdroppers.

In fact, a small team of kidnappers may well have been instructed to dump their phones, sever Internet connections and vanish from the grid.

Every possible tool for tapping into terrorist communications is certainly in place. Four out of Israel's five intelligence agencies – Shin Bet, the Military Intelligence Research Division, Unit 8200, and Mossad – have made locating the missing boys, Gil-Ad Sha'ar, Naftali Frenkel and Eyal Yifrach, their tp[ priority.

Police intelligence and SIGINT departments have also been mobilized.

These agencies are free of the usual strict government budget oversight. They have access to massive financial, manpower and equipment resources and cutting-edge technology. They are able to handpick personnel from young conscripts to the Israeli Defense Forces.

They have also spread out a multilevel eavesdropping net of secure sources, agents and collaborators on the West Bank and Gaza Strip for feeding the latest audio-visual equipment designed to quarry and analyze "Big Data" or even computer-simulated artificial intelligence.

If any chatter was out there hinting at a clue to the kidnapping mystery, they would have pounced on it like a shot.

But those tools have failed to detect any useful leads, any more than the interrogation of hundreds of detainees and the thousands of potential informers and witnesses caught in the widespread net the IDF has cast over the West Bank and Gaza Strip. There has been no claim of responsibility for the abduction, and the known terror groups have disavowed participation or claimed ignorance. This too bolsters the theory of a small group acting alone, with no organized structure or hierarchy, which can easily stay out of sight.

That those top-notch agencies are looking into the report that the green light for the abduction was encoded in a public speech delivered by Hamas politburo head Khaled Meshaal three weeks ago to the prisoner Hassan Salemeh indicates that they are groping in the dark. That tale rightly belongs on the pages of a spy novel.

Blame for the time lag in starting the search has been widely assigned to the young officer at the Israeli police emergency phone desk, who dismissed the distress call from one of the captured teens as a prank. The critical five hours before the military was informed gave the kidnappers time enough to have slipped out of Hebron, the West Bank and Israel across the border into Gaza, Jordan, Sinai or even Egypt.

Police Commissioner Yochanan Danino on Wednesday appointed a team of seven officers to establish how this lapse occurred. But it is worth noting that police desks in small places are routinely manned by young recruits, usually around 18, who are chosen because their skills for more demanding duties are below par. For years, the police have promised to reassess the system and slot in properly trained and competent officers on emergency hotline desks. This tragic error of judgment will no doubt spur a long overdue reform.

http://app.debka.com/n/article/24020/Israel
's-top-notch-cyber-intelligence-agencies-draw-a-blank-in-search-for-teenagers
........................................

The nonplussed fabric of intellect is at inchoate state. any panache will be indefatigable unmartinate by the hoi polloi.
---
(Before It's News)
Smoking gun proof of "Israeli teen kidnapping" false flag
By Kevin Barrett, Veterans Today Editor
Every time the Israeli government finds itself in a jam, its enemies rush in to save it. Or so we are supposed to believe.
The pattern is unmistakeable: The US is leaning on Israel to freeze or dismantle settlements…and suddenly a suicide bomb goes off. The international community has Israel up against a wall…another bomb goes off. Argentina's Jewish community starts turning anti-Zionist…and the Israeli embassy and Jewish Community Center in Buenos Aires get blown up.
Today, the whole world is recognizing and applauding Palestine's new coalition government featuring the newly-reconciled PLA and Hamas. Israel is going crazy, screaming about the "evil Hamas terrorists." Suddenly three Israeli teens are allegedly kidnapped. Israel blames Hamas, and initiates a brutal crackdown in the West Bank.
But Hamas had nothing to gain, and everything to lose, from pulling off this kind of kidnapping. The only beneficiary is Israel, which wants to delegitimize the Palestinian coalition government. The situation fairly screams "false flag!"
Now it has emerged that the head of the Israeli Mossad actually "called" the kidnapping a week in advance!Haaretz just reported:
Mossad chief's chillingly prescient kidnap prophecy
Ten days ago, Tamir Pardo outlined a scenario that was spookily similar to the kidnapping of three teens missing in the West Bank since Thursday.
By Barak Ravid
Ten days ago, at a security cabinet meeting, Mossad Chief Tamir Pardo outlined a scenario spookily similar tothe kidnapping of the three Israeli teens missing since Thursday night… "What will you do if in a week three 14-year-old girls will be kidnapped from one of the settlements?," he asked. "Will you say there is a law, and we don't release terrorists?"
So Tamir Pardo has just won a place for himself in the False Flag prognosticators' Hall of Fame alongside:
*Bush, Rumsfeld, Cheney, Wolfowitz, Cambone, Cohen, Kagan, Kristol, Libby, Rosen, Shulsky, and other PNAC-ers who called for a New Pearl Harbor in September, 2000 and got it exactly one year later.
*Philip Zelikow, who published a 1998 article in Foreign Affairs speculating on the psychological, political and cultural consequences of a massive Pearl Harbor style attack on America such as the destruction of the World Trade Center.
*Nick Rockefeller, who prior to 9/11 told Aaron Russo "there's going to be an event" that would send America to war and usher in a National Security State of Emergency.
*Peter Power, the head of Visor Consultants, who confessed that the 7/7 London bombings perfectly mimicked a terror exercise that envisioned bombs going off in the four exact same locations at the exact same times that the real bombs went off.
http://beforeitsnews.com/alternative/20 ... 77032.html
........................................

The nonplussed fabric of intellect is at inchoate state. any panache will be indefatigable unmartinate by the hoi polloi.
---
Israel may have fabricated kidnapping, says Palestinian FM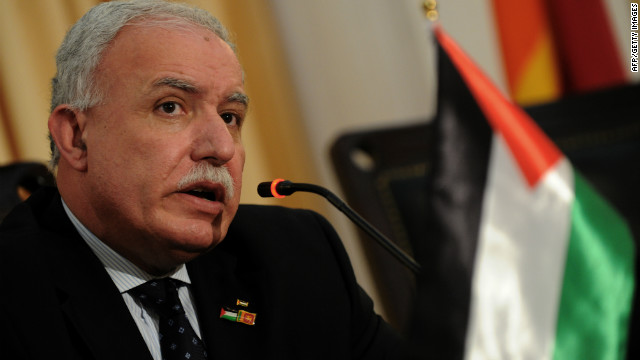 Palestinian Foreign Minister Riyad al-Maliki (photo credit: Issam Rimawi/Flash90/File)
Palestinian Authority Foreign Minister Riyad Al-Maliki claimed on Sunday that Israel may have staged the kidnapping of three Israeli teenagers 10 days ago to deflect international criticism from it, arguing that the Jewish state had no proof that Hamas was behind the abduction.
"They [the Israelis] have no proof that Hamas is behind this operation, as they have failed to provide any proof indicating this," Maliki told Saudi daily A-Sharq Al-Awsat from Jedda, where he, with PA President Mahmoud Abbas, was visiting last week.
"In the absence of proof, there are three possible scenarios for the issue: The kidnapping could be a childish game on the part of Israel to draw attention to it, it could be part of a larger game to turn the Israelis from aggressors to victims, or maybe they were really kidnapped," Maliki said.
Even if the three teenagers were indeed abducted, the foreign minister continued, they could have been victims of "Jewish criminals, Palestinian criminals or Palestinian-Jewish criminals" who carried out the kidnapping "for their own personal goals." The abduction could have also been carried out by "various Palestinian factions," he said.
Prime Minister Benjamin Netanyahu announced on June 15 that Israel had evidence that Hamas was behind the kidnapping, after initially blaming "Palestinian terrorists" for the act. On Sunday, Netanyahu reiterated that Israel has "unequivocal proof" of Hamas's involvement, evidence that Israel had begun sharing with several countries and would soon make public.
Abbas has blasted the kidnapping as both inhumane and destructive to the Palestinian cause, but refrained from flatly accusing Hamas, his partner in a recently formed unity government. "Whoever was behind this kidnapping… they wanted to destroy us," he said.
Like Abbas, Maliki defended the Palestinian security coordination with Israel, saying it contributed in staving off direct Israeli intervention in Palestinian security affairs.
"Security cooperation continuously persists between Palestinian and Israeli security agencies, regardless of the existence or absence of kidnapped persons," he said. "From the start, we believed that security cooperation serves the purely Palestinian interest of maintaining security within Palestine."
http://www.timesofisrael.com/israel-may ... tinian-fm/
........................................

The nonplussed fabric of intellect is at inchoate state. any panache will be indefatigable unmartinate by the hoi polloi.
---
Related topics

Replies
Views

Last post