Ok Snake aint that darn special we need to make sure all this popularity dont got to his head like what happens with the elites..LOL..
As for Islam=Evil...Hmmmm i dont think it necessarilly is...albeit people CAN USE that particualr religion for doing bad stuff in name of their belief system....but it's all the same with all the world religions we got aint it..They are all just belief systems to keep us in the box,makes us easier to control and manipulate
I'm going to come to the defence of theshee as she does also leave more constructive and sensible comments than most people on disclose.I'm sure she could explain her remark more clearly.Who knows,too much confusion in the world not enough of the L word.I know i am a guy but there does need to be more LOVE in the world and society in general.
We need to work on that each day and as Ghandi once said:BECOME THE CHANGE YOU WANNA SEE IN THE WORLD and that's what i am doing now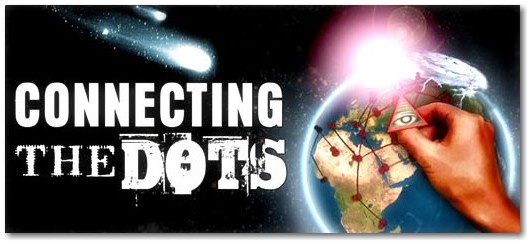 ---
Posts: 624
Joined: Sat Nov 01, 2008 8:31 pm
Thanks amigos!
I also do barmitzvahs, weddings and funerals...
While we are spreading the love, i think this site has some great people on it, Jonesy, Zaff4444, The Shee, to name but a few, whats really cool is (apart from a few exceptions) everyone is really open for discusssion.
Heres to being open and constructive (like me apparently!!!!!!!!!!)
Thanks again...
"The more things change the more they stay the same..."
---
Ok I'll explain islam = evil, the majority of it is... it has been miss read and twisted that much that not MANY practice this religion in its truer form. I don't care what person's beliefs are and I don't label, colour creed etc does not bother me. I see the bigger picture and most often see the good in people even if there is only a little glimmer of it. Most religions have been twisted that much from their truer form, a lot of religious people DONT practice what they preach either come to think of it. I'll stop now or I'll go into a rant
Hope I made a bit of sence.. I know what I mean anyway LOL
And thanks to you guys too if we are sharing the love on here
LOL some are pillocks but the majority of you lot are great and some fantastic posts
---
Yeah i would really like to sit down with you guys snake and theshee and zaff44,have a drink or something,that would be cool eh
.We could sit and talk about the NWO and stuff,we'd probably get alot of funny looks,he'll i may even get arrested for trying to prove the NWO is real,has happened to me before,i sorta done it for a joke cos i knew exactly how the cops were going to react-which in turn only made my belief in the NWO agenda stronger,you know i thought we had FREE SPEECH i told the policeman,i also told him i thought his outfit was really cool and wanted to know where he got it from and who made it for him and how much did it cost..LOL-I REALLY DID
..Anyway lets keep up our inquisitive natures as much as we can these next few months and possibly years
Spreading the love is really all we can do these days and that may just be enough to get more people to do the same and hey presto-nice friendly world in no time.
Well i can't go before declaring in one loud voice like i did when i got arrested:
DEATH TO THE NEW WORLD ORDER
You guys dont think i am nuts so i like that about you cos most other people do..Arrghh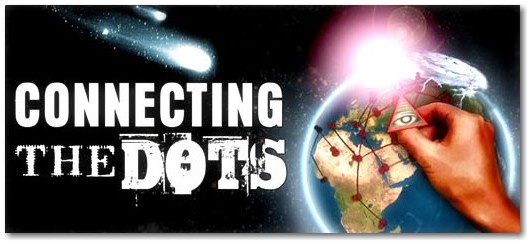 ---
I give up ffs, READ what I said zaff!!!!
Oh and I take offense at being called a sheeple too, just because we disagree on something no need to be offensive, I would rather be called a biatch at best LOL I'm one of the few that's a 'doer' I don't moan about something expecting it to change... I get out there and make it known to those in so called authority that I disagree and I'm not happy, I want and need answers.
Last edited by
Theshee
on Sat Nov 29, 2008 11:40 pm, edited 1 time in total.
---
It was a well orchestrated terrorist attack. Simple as that. There may have been state sponsorship no doubt. I truly do not think this had anything to do with the NWO.
All I have to say is, when the time is right, there are MANY MORE ARMED AMERICANS than just in our armed forces.
We don't kill innocents - but we'll damn sure put caps in a bunch of terrorists. Everyone I know that owns guns want to mow these fuckers down - and there are a whole hell of a lot of us.
The terrorists use the "art" of surprise on unarmed families in normal day-to-day invironments. Cheap bastards. They deserve to be mummified in bacon with a ham hock shoved in their ass and then slowly drowned in hummus.
Around conservatives I sound like a liberal, and around liberals I sound like a conservative.
---
Posts: 137
Joined: Tue Nov 04, 2008 7:34 pm
@ Spock

with all respect but it is excactly that sort of hatred which is making things worse. I am far from being and a holy preacher but this is tempering with karma. Fueling feelings of hatred will only produce more hatred. Actio and reactio. The circle of darkness has to be broken through. We will earn what we plant. We have to act different than the dark forces, otherwise we are not better at all - just standing on the other side.
And how do you differ innocent people from terrorists, once you are in blood rush and mowing people down?
A warm heart and a cool head is what we need.

Love and Peace
---
@ Count_E.R.Measure
how do you differ innocent people from terrorists, once you are in blood rush and mowing people down?
It's simple. Terrorists go after innocent people with no logic other than to kill and destroy. I would never advocate a war against an innocent people, children, men or women, but the ideology that justifies killing 300 unarmed tourists, or people on the way to work in railway systems, or sitting at their desk in the world trade center; that ideology needs to be met with brutal force.
It really has nothing to do with hate, more to do with responsibility. If your pet dog became rabid, would you let it near your children, or anyone else for that matter? The appropriate thing to do would not be let the dog run free, but to put the dog down.
I see these terrorists as more guilty, and dangerous that rabid dogs.
But I understand your philosophy and wish that mentality would take hold between the Israelites and Palestinians. But I think we're talking about 2 different things.
Around conservatives I sound like a liberal, and around liberals I sound like a conservative.
---
You gotta think acts of terrorism are normaly the irrational acts of a desperate people sure be annoyed with them for doing these things but be even more annoyed with the cause of these problems. We punish the terrorists sometimes the whole country from which they came but rarely do people ever consider the things that caused it.
---
towelie wrote:towelie
I agree towelie. But, in Great britain, Europe, America, Russia, Iceland, wherever... we don't have, even margionally, civilized people killing hordes of innocents. These people, regardless of what they think of western policy, hate anything outside of their own particular brand of religious dogma. So they kill the most innocent of people.
Around conservatives I sound like a liberal, and around liberals I sound like a conservative.
---
Related topics

Replies
Views

Last post