spock wrote:
I agree towelie. But, in Great britain, Europe, America, Russia, Iceland, wherever... we don't have, even margionally, civilized people killing hordes of innocents.
Youre right we just tend to be the causes behind these acts.
Kill em all and let god sort them out!

Atheism is a non-prohet organisation.
---
Yea. It all boils down to greed, the top 1% making 99% of the revenue. I just wish people would realize we're all in this together against an evil controlling elite, whatever god is prayed too. But as long as their dogma justifies the killing of innocents, I will keep my finger on the trigger.
Around conservatives I sound like a liberal, and around liberals I sound like a conservative.
---
spock wrote:It was a well orchestrated terrorist attack. Simple as that. There may have been state sponsorship no doubt. I truly do not think this had anything to do with the NWO.

All I have to say is, when the time is right, there are MANY MORE ARMED AMERICANS than just in our armed forces.

We don't kill innocents - but we'll damn sure put caps in a bunch of terrorists. Everyone I know that owns guns want to mow these fuckers down - and there are a whole hell of a lot of us.

The terrorists use the "art" of surprise on unarmed families in normal day-to-day invironments. Cheap bastards. They deserve to be mummified in bacon with a ham hock shoved in their ass and then slowly drowned in hummus.
Fucking A !!!! Terrorists are civilians who use opportunity to spread their bullshit.
Opportunity that often leads to innocents being killed in the cross or deliberate fire. I know one thing if one of these complete fuck wits started mowing people down & I had my trusty 9millie on my person, well that shit head is going to get double tapped, though to be honest I would take GREAT pleasure beating one of the pussies half to death with my bare hands just like the Indian police did with the ring leader they caught the other day.
Sick to death of people defending terrorist behavior or saying we shouldn't take action against them, that's HORSE SHIT !!!! Wait till its one of your family that get blown to pieces by some pussy wearing a ruck sack bomb while they are enjoying their holiday in some fucking backwards ass country. Then tell me we shouldn't do anything to them ? You cant reason with these people thay are brainwashed by their faith, all they understand is violence so we should heap it back on them ten fold then we can all sit down, hold fucking hands & sing folk songs.
I'm a peaceful person believe it or not & go out my way to help others but I'm totally down with a 187 on terrorist's they are fucking cowards. I remember when the IRA shot my neighbor when I was living in Dortmund during the eighties & man it was cowardly. They did a drive by on a woman whilst she took her kid to catch the school bus, granted they were after her husband a high ranking British officer but they missed. Shit makes me angry just thinking about it.
We should either hunt them down properly or we should kick Islam out of our civilized countries, That's all that will work I tell you this shit will go on for generations otherwise, in fact it kind of already has.
I don't care if that offends you & I don't care if your a peace loving Islamic follower your religion breeds hate whether you care to admit it or not. Sure we westerners aren't squeaky clean but I think you will find that's the politicians fault & not the innocents you shoot or bomb. They wont go after the people who make the policies up that have caused harm to their part of the world, oh no, because they have good fucking security & the security may just fight back then what would they do ? Shit their little Islamic pants that's what.
SHUT UP YOU FUCKING CONSPIRACY BASED LUNATIC
---
towelie wrote:

spock wrote:
I agree towelie. But, in Great Britain, Europe, America, Russia, Iceland, wherever... we don't have, even marginally, civilized people killing hordes of innocents.

Your right we just tend to be the causes behind these acts.
By the way we aren't the ones behind foreign policy decisions are we its the fucking politicians. Terrorist kill innocents because its just to damm hard to kill a politician.
Terrorist kill innocents because they are pussies, I don't care how many of their families members have been *bombed by the American military machine, it wasn't us that did that shit & when they blew up the tube that day in London they bought it to Britain, who may back the US but we aren't the only ones in this coalition. Americas had it coming for years because of covert operations on foreign soil the blow back is just catching up to them now.
There is no justification for killing innocents I don't care what your reasons are by definition they are INNOCENT just bystanders while some sick fuck acts out a revenge attack under the banner of religion.
*actually that not quite right I do care very much about innocent blood being split enough so that I would bare arms against terrorists but I didn't push the button neither did you so get off this mind set about it being OK for them to retaliate against civilians. Kill politicians instead they are far from innocent.
SHUT UP YOU FUCKING CONSPIRACY BASED LUNATIC
---
Well said kurious, very well said
---
Yeah but i ask are WE so innocent
If we are just sitting around moping about about our own governments lack of inaction,i mean they can live with that as long as they have a jellyfish population weak at the knees at the sound of the world terrorist then THEY will never be in REAL danger will they..it's always us and i'm sick OF IT
I also really believe the vast majority of "terrorist" activity is monitored by the NSA/CIA/MI6/MOSSAD etc etc....Pakistani ISI jesus there are so many of these organisations right,many more people work for these groups THAN there are ACTUAL REAL terrorists in the world right.So what the hell are all these super-secret agencies doing each day...eating donuts man....NO,NO....they are covertly told what to do by the NWO in terms of manipulating weakling humans into doing terrible things who are then before they know it on the TV labelled as "terrorists".Most definetely ALL acts of terrorism are known about in advance and planned by the agencies that we think are there to protect us
Not everyone is bad in these organisations but at the end of the day only the select few will be in on such stuff,it's all spin,a bloody mind game to push through more policies that give the few more power over the many.
DEATH TO THE NEW WORLD ORDER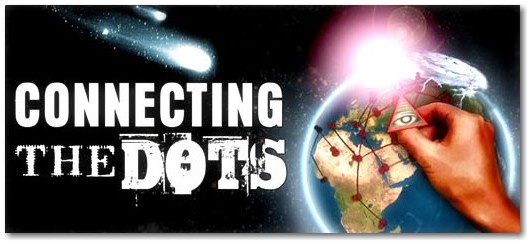 ---
Dr Jones you are a very paranoid man sir & belive it or not your so called NWO are not behind or have prior information about every terrorist attack they simply couldn't know everything all the time that would make them omnipotent & David Ickes next meal ticket.

I used to work for the security services in Germany & trust me they don't always know whats going to happen. How do you plan for that angry individual who decides to make a homemade IED then just let it off where they see fit ?

Not everything is orchestrated & sometimes people really do act on impulse under the banner of a cause.

Stop calling people sheep as well because they don't agree with you & whether you like it or not your religion is a breeding ground for impressionable people to become brainwashed then make the ultimate sacrifice in the name of your God. That is the case pure & simple, its a shame because I know the Koran tries to preach peace (yes I've glanced through it) but unfortunately it isn't being used that way at the moment more a tool, by a minority I know, for breeding hatred unfortunately that minority is doing very well at scaring the majority & I say its enough already. We need to shut you down or you need to go back to the homeland of this religion so you don't have to put up with self indulgent westerners & you can practice your faith unhindered. Sounds a little tough I know but I really cant see any other solution to this problem & it will go on & on because you cant deal with extremist the normal ways at least not this breed as far as I can see we either agree to their demands or it continues.
SHUT UP YOU FUCKING CONSPIRACY BASED LUNATIC
---
I agree "
kurious
". I like Dr. Jones and thinks he makes some good valid points, however, taking the blame off of where it is (islamic extremists) and putting everything on the NWO (which invariably insinuates rich, white people) is not the correct answer and will never solve the problem.
We can't be blind to this anymore.
I encourage the book,
"The Politically Incorrect Guide to Islam (and the Crusades)"
By Robert Spencer
You can download it at the iTunes store - fascinating and eye-opening.
5 Stars by me.
KORAN:
Believers, take neither Jews nor Christians for your friends. They are friends with one another. Whoever of you seeks their friendship will become one of their number. Allah does not guide the wrongdoers. Sura 5:51
Prophet, make war on the unbelievers and the hypocrites and deal rigorously with them. Hell shall be their home: an evil fate. Sura 9:73
Fight against such of those to whom the Scriptures were given as believe neither in Allah nor the Last Day, who do not forbid what Allah and His apostle have forbidden and do not embrace the true faith until they pay tribute out of hand and are utterly subdued. Sura 9:29
Mohammed is Allah's apostle. Those who follow him are ruthless to the unbelievers but merciful to one another. Sura 48:29
The Hadith(Muslim oral tradition):
"The Day of Resurrection will not arrive until the Muslims make war against the Jews and kill them, and until a Jew hiding behind a rock and tree, and the rock and tree will say: 'Oh Muslim, Oh servant of Allah, there is a Jew behind me, come and kill him!'"
Around conservatives I sound like a liberal, and around liberals I sound like a conservative.
---
zaff4444 wrote:

theshee wrote::clapper: Well said kurious, very well said

pfffffffffffffft The shee u shud change ya name to The sheep

youd agree with any1 as long as they got hatred towards islam.glad i took u of my friend list.do some research b4 u come to condemning islam.tht goes 4 rest off u kkk.
Youve got a megga problem mate, what is pick on me fecking week??? Go and take your face for a shit, oooppps to late, you dropped it on the page in a stupid fecking comment - WANKER
And thanks for taking me off your friends list because friends when they have a problem with anything they discus it, they don't spit a dummy out. If you READ my post further up you would have seen what I had/have the problem with!!!!!!!!!!!! And you know what, Im pissed off people telling me that I can't have an opinion against any type of religion or anything else for that matter ok Call me a sheeple all you want, if me not being happy about innocent people getting blown to bits in the name of ANY religion well I must be sheeple then and proud to be one if THATS YOUR definition of one. Grow up idiot, READ what people say before you take offense tit. Your not getting my power anymore, say what you want about me, personally slag me off because you know what I DONT CARE, your nothing to me and neither are your views because YOU have demonstrated in the post's you've done your just like those people I despise in life. Your now ignored your nothing Im NOT playing the personal attack game anymore
---
of course this IS ANOTHER CIA/MOSAD PLANNED ATTACK ... they said on CNN - its another SEPTEMBER 11th ....... so that means -> ITS ANOTHER FAKE TERROR ! i dont believe this FAKE ... OSAMA IS DEAD, peace .
---
Related topics

Replies
Views

Last post