Hi guys,well by now most people on here know how passionate i am about eating fresh,organic uncontaminated food,so i have decided to email my local councillor with regards to this issue,i urge you to do the same if you like me are finding it increasing difficult to buy organic produce.
Here's my letter,use it as a template for your own if you must
Hi Sheena,
I'm not sure if this is the right channel to go through but i thought what i have to say is worth a mention and worth some serious consideration from the coucil.What i am emailing you about is the complete lack of access to fresh,organic uncontaminated food in the East Kilbride area of which i have stayed my entire life,i am 29 years old.I only bring this up aswell as i have for the past 6 months converted as much of my food as i can to organic produce(Internet orders mainly)and can say whole heartedly and truthfully what a difference myself and my family have felt in terms of feeling better and thinking much clearer,moving from non-organic to organic food truly has made a huge positive difference to our well being.My ONLY ACCESS LOCALLY to UNCONTAMINATED ORGANIC FOOD PRODUCE is at Sainsbury's at the Kingsgate retail park(With a few products on offer at the EK town centre store),now i have emailed them several times to congratulate them on their organic range but i am sure you can agree or see for yourself that as good as the range is,it is greatly lacking in size in terms of organic products available.I find the whole situation extremely puzzing and a bit worrying to be honest that people seem to think that this is acceptable in East Kilbride and that for the most part it is almost impossible to gain access to fresh,uncontaminated organic produce here,i feel strongly through my own experience that many people in East Kilbride are missing out on what good,healthy food truly tastes like,not to mention the benefits that supporting organic farming methods brings to the environment,especially in the current climate we seem to be living in of "climate change" and carbon emissions etc.Organic farming IS THE WAY to go and the only way to supply ourselves and our children with food in the future in my opinion.I would really like for South Lanarkshire Council to take some action in this area,afterall what can be more important than the food we put in our mouth's or feed our children?I would like South Lanarkshire council to at least make people aware of THE FACTS about organic food,the benefits,i think part of the problem is that alot of people simply do not know the difference between organic and non organic food,that's what i have found anyway,which again is a tad troubling,people should be made aware of the facts so they can make up their own mind.I would like the council to perhaps distribute a leaflet through every household in East Kilbride,i would even be willing to help out in any way i can with such an action,that is how strongly i feel about eating uncontaminated fresh,organic food.
Well,i very much thank you for reading my email Sheena and very much hope my views can be acted upon.Should you feel the need to reply to me or discuss this matter further that would be more than welcome.
Best regards,
David
Well guys,your thoughs
Go easy with me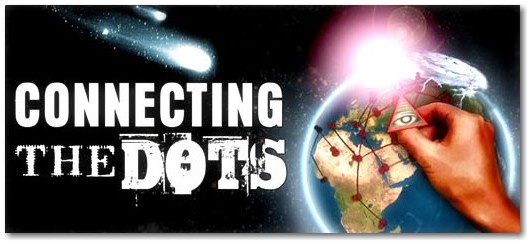 ---
well at least you are trying to do somthing,and if codex alimentaris food standards is inforced then it will be even harder to get good natural food
---
Posts: 55
Joined: Wed Feb 25, 2009 7:49 pm
[img][img]http://www.disclose.tv/action/viewphoto/5969/tomato/?ref=Memofromturner[/img][/img] i hope this worked.....got this from my garden 2008 this is for drjones if the pic comes up you can feast yer eyes on one of many i picked....i had to compete with the deers for them ....and they dont like to share
---
Posts: 55
Joined: Wed Feb 25, 2009 7:49 pm
oh well....so much for posting a pic........if you want to see it ,its among my user photos in my profile...sorry bout that guys.
---
---
brillbilly wrote:well at least you are trying to do somthing,and if codex alimentaris food standards is inforced then it will be even harder to get good natural food
Exactly m8,I AM trying to do something,but what the hell is stopping the rest of us...the more the merrier,the more people we bring to this fight the better our chances of success...
Let's get off our asses people and get active and involved in REAL issues,you can fail but that is more noble than being someone who does not put his ass on the line,well i tell you this year i'm putting my ass on the line for the greater good and i hope you are too.

I think i am the only member of disclose who truly takes the new world order agenda,codex alimentarius,gmo crops etc pretty seriosuly...and we ought to don't you think till they go away permanently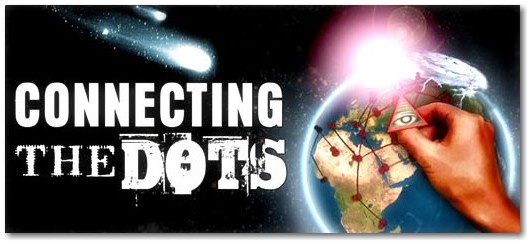 ---
Posts: 924
Joined: Thu Apr 30, 2009 9:25 pm
NATURAL FOOD = GOOD
ARTIFICIAL FOOD = BAD
---
---
I think i am the only member of disclose who truly takes the new world order agenda,codex alimentarius,gmo crops etc pretty seriosuly
No your not the only disclose member that takes this seriously and you know it
Nice letter,
and agree that government should encourage people to eat organic BUT not sure what your local council will do about it though, if they send letters out encouraging people to eat organic they will have to put money where their mouth is so to speak, as in pointing people in the right direction to buy the goods which wouldn't be a good move seeing you can only get the stuff from sainsburys, the only way around it for them is to encourage people to 'grow their own' with advice on how to do it. Or encourage local shopkeepers to sell the stuff with tax discounts on rents etc
---
Here's the reply...hip,hip....Brrrsssahhhhhzzz....(Tumbleweed rolls by accompanied by silence)....
The passion,the drive,the enthusiasm is too much..
David, I note all the points you make and am sure you feel the benefits of organic food however I think that, in the current financial climate, this may not be realistic for many people.
(
In other words,being nice fakery aside,we don't give a shit about what people eat or what they say about organic food,profits come before health)#evil laugh#
I'm sure that local retail outlets will only stock what they think they will sell and I'm not sure what locus the Council would have in such matters.(
And to translate,you've emailed the local council David,you stupid bastard,what are WE supposed to do,we have no power,we just like to play pretend,we are slaves just like you,aint life grand
)
Regards
Sheena Wardhaugh
Hey guys don't worry my reply is below
Thank you very much for the reply Sheena.I find it odd though that the world is in such difficulty,like you say,when the vast majority of people i know do not want it to be so,do you want the world to be this way?With regards to food,i personally do not want to be eating genetically modified food produce EVER and if the organic farmers out there are not supported by local authorities more over the next few years then that is a reality i would dread to face with my family.I strongly believe the world is shaped this way,and it is NOT just an accident or mistake with regards to the current global financial situation.I hope you are still with me.

Well as fate would have it Sheena,so it seems,i picked up a great leaflet from my local library yesterday and it is about having your say...for the first time ever...on Scotland's food,this is from the scottish parliament,so i look forward to sending them my views on where i believe the future of food should be directed in this country and the world as a whole.

Again,many thanks for your words,
Best regards,
David
Last edited by
Drjones
on Fri May 08, 2009 5:30 pm, edited 3 times in total.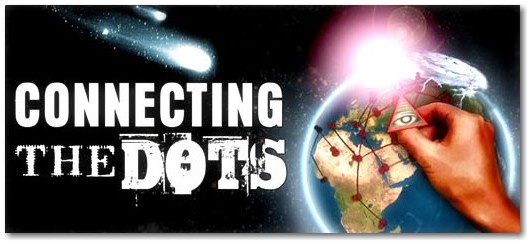 ---
Related topics

Replies
Views

Last post