Posts: 2703
Joined: Mon Feb 22, 2010 4:23 am
aww... fuckit then

i'm staying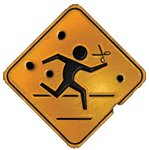 Disclosing bullshitters since 1969.
---
lmao, next time don't be so hasty and
Edit* And try to make threads with substance if you can man
No need to point out every little bit of stupidity otherwise that's all we'd be doing on here lol
www.Vigusto.com - Premium E-liquid
"The Truth Cannot Be Told... It Must Be Realized"
---
edgarrothstein wrote:

cornbread714 wrote:Just thin-skinned, lol?

Ha ha... kidding...

ok, corn...

i withdraw my resignation.

just because of you.

and mind you, i'm not a homosexual...

EDIT :

but please please please, ressurect my "

tall guy shitting in the woods

" thread...
Superb ..........................................Fkn Classic.....
---
---
---
edgarrothstein wrote:aww... fuckit then

i'm staying
________________________________________________________________________________
-= PREDESTINATION: Itz hard to be ze good guy when you turn into a fucking gun =-
---
DOES EVERYONE IN THIS FUCKING FORUM NEED TO BE AN EMO?
I am energized 13 I am CHRISTalized 13 I am amplified 13 I detach from the illusions of matter 13 I no longer choose to play the unconscious role 13 I listen to my intuition 13 I am in my flow 13 I break free from all negative soul ties 13
---
---
---
Posts: 2703
Joined: Mon Feb 22, 2010 4:23 am
muchtyman wrote:In all seriousness here . Whatever happened to this thread ?

"

tall guy shitting in the woods

"

...................................
I'm not sure you get it...
My mockery thread was actually a statement.
It was supposed to make fun of all threads titled " WOW!", "BREAKING NEWS!" , THE FINAL PROOF!", "FINALLY DEBUNKED!", and such .
These threads don't debunk, present an evidence, or even make a sense.
And i'm annoyed when i see those kind of threads on DTV.
Now, my "tall guy shitting in the woods" thread was supposed to bring a critical view to above mentioned threads, regardless of its sarcastic title or contents.
And it was deleted, as soon as the user
"marley"
replied to it.
Fucking noone noticed the thread until one overzealous moderator which believes in aliens deleted it, because the thread doesn't collide with his doctrine.
So what i was supposed to think?
Are the mods or admins neutral, or they create the board policy according to their beliefs?
I mean, fuck that sort of shit...
This board is the first one in which i use my own name, instead of pseudonym, because i believe in DTV as a forum where you can spill your guts and tell your shit, regardless of the race, skin colour, education or modus operandi or vivendi.
Now, the moderator that deleted my post makes me wonder if i'm right about the DTV.
That's why i wanted to leave the DTV.
And the reaction of the people made me stay.
I was really angry and wanted to leave, but the peoples reaction changed my mind.
OK?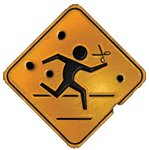 Disclosing bullshitters since 1969.
---
Related topics

Replies
Views

Last post