Posts: 10120
Joined: Wed Jul 01, 2009 9:10 pm
Location: Packing my stuff and moving to Denver like you should be doing
This week's MonsterQuest episode is a return to Sasquatch territory, with an interesting twist. It is actually MQ's last episode to be produced (even though the penultimate to air).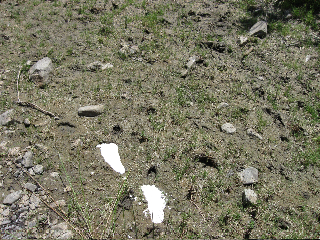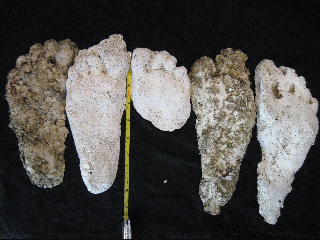 This episode looks at the possibility of family units of Sasquatch and investigates whether the creatures can become habituated to some humans. One researcher, Jamie Avalos, has encountered a number of prints and made track casts (images above, courtesy of Jamie Avalos) and while smaller than the average Sasquatch print, Avalos suggests that these may represent evidence of juvenile Sasquatch. Avalos interview found here.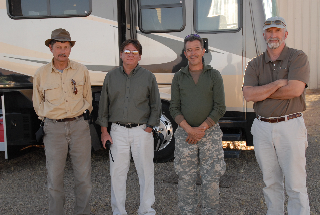 Accompanying Avalos on this exploration is Dr. Jeff Meldrum (at right) of Idaho State University, who joined in the search for new evidence and compared the tracks as well as food sources.
Rounding out the team, is a special appearance by wildlife consultant and biologist John Mionczynski (at left, who appeared in the pilot episode for MonsterQuest, "Giganto: The Real King Kong").
In addition to an expedition, MQ will analyze fresh new video evidence (from 1991) taken by family who were alongside Mono Lake, California. The analysis will be performed by Stutchman Forensic Laboratories.
MQ has pre-released on YouTube for Cryptomundo the short clips that show the original footage, and the one which has been stabilized by Stutchman Forensic Laboratories.
http://sierrasquatch.net/default.aspx
This is the infamous Freeman Footage, by Paul Freeman, who some consider a hoaxer and others as a researcher.
And this is well
FAIR USE NOTICE.
Section 107 of the US Copyright Law. In accordance with Title 17 U.S.C. Section 107, . http://www.law.cornell.edu/uscode/17/107.shtml

---
Related topics

Replies
Views

Last post