Posts: 14696
Joined: Thu Jul 31, 2008 3:45 pm
Location: Chicago
Damn, nice post, savwa.
proto, this is the top selling gas mask on amazon.
http://www.amazon.com/Israeli-Civilian- ... B0002XJ2P4
Harbin, I know it's not just enough. The best would be to get the M40 (thats the US military one) but they're so fuckin expensive for the whole set. It comes with the hood and suit. That's the top of the line right there, but I don't have $500 per person.
I guess I consider our lives are worth less than $2000 LOL
#FuckBlackLivesMatter
---
Flecktarn wrote:chlorine gas is a easy to obtain weapon ,it was used in ww1 and almost every country still owns stocks of it ,if they admit it or not ,,
any reports yet of sore throats etc ..
keep safe proto and zin
There were few reports from earlier today , but now the smell stopped , and the news
reporting that there were no injuries , still not clear what was the source of it .
I'm in the north so the only stench i smelled in the air today was cow manure .
@dom
I dont think that's what harbi meant .
---
Posts: 2379
Joined: Mon Apr 16, 2012 8:16 am
hope ur ok 2.
the story of life is quicker than the blink of an eye, the story of love is hello and goodbye, until we meet again my friend.
---
Thanks media .
One day later and still no one know what it was ,but no one got hurt as well .
the unconfirmed rumors saying it didn't came from the land but somewhere
from the sea .
Let me throw a theory though ,this event also happened yesterday :
Earthquake hits western Turkey
May 3 2012 at 07:48pm
Ankara -
An earthquake of 5.1 magnitude hit western Turkey on Thursday, Anatolia news agency reported, with no immediate reports of casualties or injuries.
The quake struck the town of Hisarcik in Kutahya province, it said.
Turkey is crossed by several fault lines.
http://www.iol.co.za/news/world/earthqu ... -1.1288778
http://www.ynetnews.com/articles/0,7340 ... 24,00.html
I'm not geology expert but i remember something about gasses released before earthquakes
so i did a little search and found :
Earthquakes, Gases, and Earthquake Prediction
Many reports about earthquakes have suggested that the escape of gases was a major effect, both before, during and after the quakes.
Eye-witness accounts strongly suggest that gas eruptions are the initiating events, but in modern times not much attention is paid to such information, because it is considered too uncertain.
http://www.sott.net/articles/show/17279 ... Prediction
now if we look at the Map to show the plate boundaries and directions of movement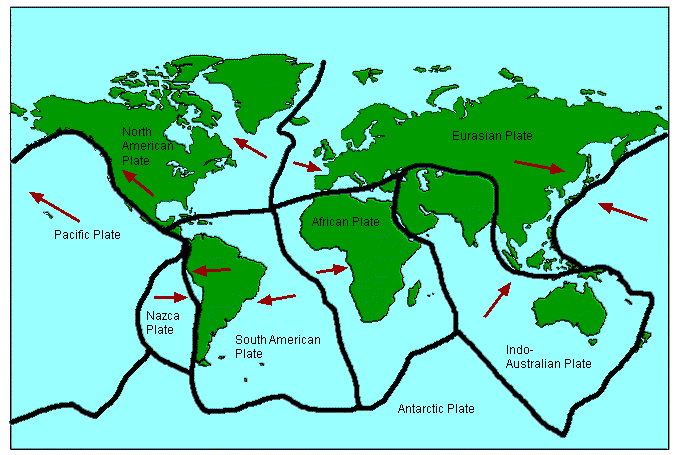 and the several major fault lines
You can see that some fault lines going directly from Israel to Turkey,
so one possible theory is that this 2 events might be related .
---
Something smells over there for sure.
Antiwar.com
---
Related topics

Replies
Views

Last post