Mystery 'Tips for Jesus' tipper identified in NYC

By Dylan Stableford, Yahoo News 12/10/2013

The generous mystery tipper who has been leaving waiters and waitresses across the country thousands of dollars in "Tips for Jesus" — and stamped with the @tipsforjesus handle — was identified by a New York City waiter as Jack Selby, former PayPal vice president.

http://news.yahoo.com/tips-for-jesus-143830076.html
Did you see the signature? He thinks he is the God.
---
That's one hell of a tip. God or not.
I tell you once, I tell you three times, don't make me tell you twice!!!
"Sober Quebecer"
---
Posts: 11830
Joined: Wed Apr 22, 2009 2:08 am
3 grand for a meal at a restaurant???????
my 2 cars didn't cost me 3 grand-combined.
---
When I saw the signature of the receipt is "God", (see above picture) I know what that mystery tipper is. That God has had got George Bush his second term of president.
That God also pushed war on Iraq.
God told me to invade Iraq, Bush tells Palestinian ministers

Date: 06.10.2005

President George W Bush told Palestinian ministers that God had told him to invade Afghanistan and Iraq - and create a Palestinian State, a new BBC series reveals.

http://www.bbc.co.uk/pressoffice/pressr ... bush.shtml
I had an analysis how they pushed for the Iraq war by DC sniper shooting. Here is a quote from #129):
The sniper spree started at the same day when the bill (H.J. res 114) "authorizing the use of armed force against Iraq" was introduced to the House. Six deaths within first 28 hours shocked the country, especially those lived in the DC area. Senators were warned it was dangerous to be in golf field. The shooting continued, maintained a terror pressure on politicians. On Oct. 11, 9:30 am, the eleventh shooting made a last push on Senators. Later that day, Senate passed the bill.
(see #104,105,108,115,116,118,126,128,129)
Most surprise thing was the sniper called himself "God".
Fact sheet: What is known about the sniper

Wednesday, October 16, 2002

Investigators found a spent shell and a tarot card in a wooded area around the shooting at a Bowie, Maryland, middle school. The Tarot's "Death" card had a handwritten message on it: "Dear Policeman, I am God." (About Tarot cards)

http://edition.cnn.com/2002/US/South/10 ... index.html
At that time, I thought it was because they thought they could never be caught, because they were in charge of the investigation. Mohammad became the scapegoat.
What makes the "God" distribute tips this time instead of shooting bullets?
---
jikesung wrote:
.
$3000 FOR FVCKING DINNER?
WTF did he eat? 12 humans with a nice side salad and some fresh buns?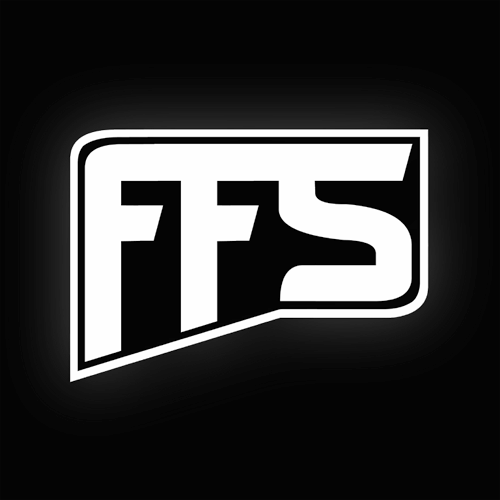 The Book of Man
http://vimeo.com/album/2701770
The Book of Man Blog
(announcements) http://brianonley.wordpress.com/
---
805. Payment to informants (12/17/2013)

In 1994, to avoid the continuous E.M. wave attack, I went to Shanghai. I met with my cousin – a playmate in my childrenhood. I told him about my story. He often invited me to his home for a family gathering. I had a video camera he was very interested in. China is prospering after it getting membership of WTO in 2001. In 1990s, video camera and computer were still luxuries in China. Several months later, he showed me with a new video camera. It was a high end camera, much better than mine. I was surprised, my cousin was a thrifty man.

In May, 1995, my visa extending proposal was rejected by Chinese government. The day before my leaving I went to his home to say good bye. I found he and his son were unpacking a box. It was a computer. They also got two new bicycles. The new bicycles crowded with the old one made the entrance way hard to passing through. It seemed they got a fortune.

At that time, I found my neighborhood was recruited to survey our activity. They installed a motion detect lamp in their backyard lounge. When there was a movement in my parking lot, their lamp would lit up my garage. (see "28. My wife intimidated")

A couple with two children lived in that house. Sometime in 1990s I noticed they started to buy new cars. When they got all their cars into new ones, they bought extra one for their children. I then found the child was grown to teenage who could drive. Then they upgraded their cars until they got a family vacation van. The new car parking at their lot was very eye-catching. It seemed they got a fortune too.

A news solved me all these puzzles. It was a punishment story of a law enforcement agent. An informant wanted a brand name shoe as his reward. His handler sold the brand name shoe and held the cash for himself. So I knew the Feds paid their informants by material object.

The payment to informants is grey money. They can't pay it by check. How do they explain what is it for? They can't pay it by cash – it will increase the chance of internal embezzlement. So they pay it in the material form.

In 1999 and 2000, I drifted in South-east Asia. I used to live in Guest House. The rent was low – generally under five dollars a day. The equipment was simple too – a table fan for tropical climate. Several times I noticed similar thing happened – when I finished a stay in a city, there would come an engineer company to install air-condition (window style) for the Guest house. It always took place on the day I left. I knew that was a payment for the co-operation of Hostel owners.
---
806. Financial institution (12/24/2013)
In #804 I quoted a news with picture. I carelessly thought that the word "God" in receipt was signature. A reader corrected it with a picture.
1. It was my mistake to take "God" as signature. I was misled by the picture with news. (See it at #804.) Signature used to be on bottom line.
2. It wouldn't change my original meaning. The tipper, though didn't sign as "God", he at least works for it. "tips for Jesus" means it.
3. I studied the pictures, found that "tips for Jesus" was a stamp. Obviously it was used for convenience to report expenses to a "tips for Jesus" account. It should be an organization. Ordinary people won't behave in this way.
"Tips for Jesus" — and stamped with the @tipsforjesus handle — was identified by a New York City waiter as Jack Selby, former PayPal vice president.
It reminds me of Sandy Hook shooting case. On 12/14/2012, police blocked the access to Sandy Hook Elementary whole day so it's impossible for Robbie Park to confirm his daughter's death on that day.
In January, I read a post about Emilie's fund raising page. I went there and copied the page content then wrote the following: "Tell me who was so efficient to open a donation account in Credit Union for poor Emily and then set up a page in facebook the same day of her death?
Original funding page in facebook (the content I copied):
Joined Facebook 12/14/2012

Native of Utah, Emilie Parker was killed in the shooting at Sandy Hook Elem. We are seeking to assist the Parkers by setting up the Emilie Parker Memorial Fund at America First Credit Union in Utah.

Description

Instructions on the Emilie Parker Memorial Account at America First Credit Union (account #5001359). For AFCU members making a transfer, select the Savings as the type of account, and the last name on the account is Parker. For non AFCU members, the AFCU routing number is 324377516. This account has been shared by several Utah media outlets and can be trusted. Thank you.

A PAYPAL account is also available if you use the email

brookeprothero@yahoo.comhttps://www.facebook.com/EmilieParkerFund/info

"
I review that message. I allege that PAYPAL account has been existed there for a long time. It was an account used to collect money while "tips for Jesus" is used for expense. A big organization like the Feds must have a financial institution to run for its own secret business.
---
http://cdn.cstatic.net/images/gridfs/52 ... -jesus.jpg
The signatures in two receipts were from different people. The handwriting of "God bless you" are different too. The stamp "tips for Jesus" are the same. It means Chiefs of different area went out to distribute payments to its informants. Different amount may reflect different value of the information. All from one account named "tips for Jesus".
---
---
When it took that much trouble to pay informants, would bitcoin be an ideal payment for the Feds? It's hard to trace and easy to pay by Internet.
Las Vegas casinos begin accepting Bitcoin

Los Angeles (AFP) - Two Las Vegas casinos will become the city's first to accept the Bitcoin virtual currency from this week, their owners announced.

Bitcoin was invented in the wake of the global financial crisis by a mysterious computer guru using the pseudonym Satoshi Nakamoto.

Unlike other currencies, Bitcoin does not have the backing of a central bank or government. Instead, the units are generated by a complex computer algorithm designed by one or more anonymous people in 2009.

http://news.yahoo.com/las-vegas-casinos ... 43574.html
---
Related topics

Replies
Views

Last post