________________________________________________________________________________
-= PREDESTINATION: Itz hard to be ze good guy when you turn into a fucking gun =-
---
________________________________________________________________________________
-= PREDESTINATION: Itz hard to be ze good guy when you turn into a fucking gun =-
---
i heard there is a bunch of brazilians running around killing folks and rendering them for their fat.9000 bucks a litre or something like that.
wouldnt surprise me if someone was making soap with it and putting a swatika and selling it as authentic.even though they proved it at nuremburg that the soap and human skin lamp shade.i think there was some shrunken head bullshit going around also.
60 years and its still going around,lol
---
i heard a good one too.
you can sell your sperm producing testical for 50 to 80 grand
and i still cant find a buyer, any takers?
i don't speak dumbfu@k and i don't understand it either!
---
Posts: 2703
Joined: Mon Feb 22, 2010 3:23 am
It is not funny at all.

My wife's late father (god bless his soul...) was deported to Auschwitz during WW2. He wasn't Jewish, he was a Yugoslav Partisan, fighting along with UK troops. Since he was unusually blond for a person from the Balkans, he became a part of Mengele's experiments. They needed his semen to conduct genetical experiments. Each fucking day for three fucking years, the capos and male nurses stuck the sharpened wooden stick up to his asshole to induce ejaculation, because he was too week to produce a semen sample just by jerking off by himself.

So please, STFU with the holocaust negation, and pray to whatever higher entity that such things never happen again.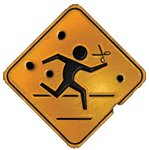 Disclosing bullshitters since 1969.
---
eagan,didnt mean to offend you,for that i appoligize.sincerely.
50000000 million people died in ww11.no body drags shit up about that.a lot of humans died.the whole jew thing has just put racism in death.
50000000 million humans.war is suffering.i dont think the jews suffered any more than the
44000000 million other humans.
like i said,i'm truly sorry for you families suffering.as human.
the whole jew thing is old.the nazi shit to.
let move on
peace..kent
---
---
Posts: 3733
Joined: Mon Dec 14, 2009 12:32 pm
so random
stories of stifflers grandpa
Restoring Sanity

and or

Keeping Fear Alive

!
---
Any news on if the soap was really made from humans ?
---
a lot of money in liposuction
---
Related topics

Replies
Views

Last post