Published on Aug 27, 2013

White House Press Secretary Jay Carney says there is 'no doubt' Syria used chemical weapons against innocent civilians, but the president is still weighing his options for an appropriate response.


---
---
---

Published on Aug 27, 2013

Vice President Joe Biden says there is "no doubt" that Syrian President Bashar Assad's government is responsible for the use of chemical weapons in an attack last week. (Aug. 27)
---
Published on Aug 27, 2013

Momentum appeared to build Tuesday for Western military action against Syria, with the U.S. saying they are in position for a strike, while the government in Damascus vowed to use all possible measures to repel it. (Aug. 27)

---
Liar liar pants on fire



Follow your bliss(ters) - Joseph Campbell

---
It actually looks like the FSA (Rebels [Al-Qaeda]) are the ones using chemical weapons. Which makes sense, considering the US government is supplying them, and backed Saddam when he used Chemical weapons on Iran.
http://www.wnd.com/2013/08/video-shows- ... -in-syria/
*View my post history under former usernames: JetXVII, Epicfailure, Slamgunshark*
DJ Jesus died for your Spins!
---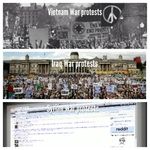 With all due respect Will, it has been played that way. Many have seen it coming, but not the majority, it has gone nuts in a matter of days. Besides, even I am sick of being at this point again. It seems futile even voicing any kind of opposition this kind of carry-on.
---
Published on Aug 27, 2013

Regime change is treated as an extension of the debate over whether the U.S. will strike Syria. But Bashar al Assad would reportedly not be target.


Published on Aug 27, 2013

A new report shows Saddam Hussein launched poisonous gas attacks on both his enemies and his own people, and the U.S. knew about it.

---
New York Times, Twitter hacked by Syrian group
(Reuters) - Media companies including the New York Times, Twitter and the Huffington Post lost control of some of their websites Tuesday after hackers supporting the Syrian government breached the Australian Internet company that manages many major site addresses.
The Syrian Electronic Army, a hacker group that has previously attacked media organizations that it considers hostile to the regime of Syrian president Bashar al-Assad, claimed credit for the Twitter and Huffington Post hacks in a series of Twitter messages.
http://www.reuters.com/article/2013/08/ ... rit=992637
---
Related topics

Replies
Views

Last post