US, UK, France push for 'response' to Syrian 'gas attack' as UN chemical probe gets delayed
Even as the UN team investigating the alleged chemical attack in Syria had to postpone their investigation and yielded no results, the Western states kept pushing for a "firm response," with growing speculation a strike could take place within days.
A UN spokesperson on Tuesday announced that the planned visit to the site of last week's alleged chemical weapons attack outside Damascus has been postponed "in order to improve preparedness and safety for the team." UN Secretary General Ban Ki-moon has urged all sides in Syrian conflict to "give safe passage and access" to the UN chemical weapons investigation team.
Syrian Foreign Minister Walid Muallem also dismissed the claims that the Syrian government was delaying the probe's start, saying that "UN team did not ask to go to the site until Saturday."
Meanwhile, London, Paris and Washington continued to step up tough rhetoric on Syria, saying there should be a strong international response to the alleged chemical attack.
French President Francoise Hollande said France is "ready to punish" those behind the "chemical massacre" in Syria, and said that his government believes Damascus carried out the attack.
France is going to increase military support for the Syrian opposition, the president said, as he addressed foreign ambassadors in Paris. He announced a defense council meeting on Wednesday, and pledged to brief the French parliament about it.
Hollande appeared to argue that what he called a "responsibility to protect civilians" could override international law, which he said "must evolve with the times."
Contradicting the earlier remarks made by UK Foreign Secretary William Hague, British Prime Minister David Cameron on Tuesday said that any decision on Syria will be taken under a "strict international framework."
However, he also announced that Britain's parliament will be recalled Thursday to vote on the UK's government's own response to the alleged chemical weapons attack in Syria.
Read more >>>
http://rt.com/news/syria-un-west-arms-076/
It only takes that one person to go missing for the world to become empty
---
Israel's Illegal Use of White Phosphorus During 'Operation Cast Lead'
And How the U.S. Media Tries to Cover Up Israeli War Crimes
Isabel Kershner wrote last week in the New York Times that the Israeli Defense Force (IDF) plans to discontinue the use of white phosphorus munitions, adding that
Israeli and international human rights organizations accused Israel of using white phosphorus munitions improperly during Israel's three-week military offensive against Hamas and other militant groups in Gaza in the winter of 2008-9. Such munitions are not prohibited under international law, but they are not supposed to be used in civilian areas, because white phosphorus is highly flammable and, like napalm, it can burn flesh. Israel maintained that its use of shells containing phosphorus did not violate international law.[1]
Human rights organizations "accused" Israel, Kershner wrote, as though this was merely an unproven accusation and not a well-documented, indisputable fact. The "accusation" is that Israel used white phosphorus "improperly", Kershner's euphemism for "illegally". The munitions are "not prohibited under international law, but they are not supposed to be used in civilian areas", meaning that the use of white phosphorus in civilian areas is prohibited under international law. Finally, Israel maintains it "did not violate international law."
The question one might find oneself asking after reading this is: Did Israel use the munitions in civilian areas, or not? We know the answer. So, then, why cannot Kershner bother herself to tell her readers that there is no question that Israel did in fact use the munitions in civilian areas? Why does she decline to point out to her readers that, by doing so, it is an incontrovertible fact that Israel violated international law with its use of white phosphorus?
Kershner also didn't mention that Israel initially denied its use of white phosphorus, which would be an behavior had its use of the munitions been legal. The London Times reported on January 5, 2009 that despite Israel's denials, "the tell-tale shells could be seen spreading tentacles of thick white smoke to cover the troops' advance."[2] On January 8, The Times reported again that photographic proof of Israel's use of white phosphorus munitions had emerged, "despite official denials" by the IDF. The Times had identified munitions bearing the designation M825A1, made in the USA. Confronted with the evidence, an IDF spokeswoman lied, "This is what we call a quiet shell—it is empty, it has no explosives and no white phosphorus. There is nothing inside it".[3]
By January 10, Human Rights Watch called upon Israel to "stop using white phosphorus in military operations in densely populated areas of Gaza", including Gaza City. "White phosphorous can burn down houses and cause horrific burns when it touches the skin," said Marc Garlasco, senior military analyst at HRW.[4] Noting that when white phosphorus munitions burst in the air, they spread "116 burning wafers over an area between 125 and 250 meters in diameter", HRW added that "the use of white phosphorus in densely populated areas of Gaza violates the requirement under international humanitarian law to take all feasible precautions to avoid civilian injury and loss of life." The IDF continued to deny that it was using white phosphorus, HRW also pointed out, despite the fact that the distinctive air-bursting munitions had been photographed being used over populated areas of Gaza.[5]
"I can tell you with certainty that white phosphorus is absolutely not being used", an IDF spokesperson had initially lied. Several days later, and two days after the HRW report, after photographs of the weapon being used in Gaza had appeared widely in the media, the official Israeli position became: "Any munitions that Israel is using are in accordance with international law. Israel does not specify the types of munitions or the types of operations it is conducting."
Read more >>>
http://www.foreignpolicyjournal.com/201 ... /view-all/
It only takes that one person to go missing for the world to become empty
---
---
Posts: 331
Joined: Sat Jul 04, 2009 1:09 am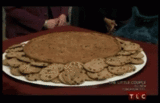 Happiness is subjective ;)
---
Has anybody taken into account that we are being chemically attacked everyday? chemtrails! dir! also through our food and water. The American and Syrian goverment are 1....It was basically the same people who are responsible for the chemtrails who attacked the Syrian people with chemical weapons
---
Western attack to punish Syria likely to begin with barrage of more than 100 missiles in 48 hour blitz
A British and American attack to punish Syria for using chemical weapons will see the two allies launch a barrage of more than 100 missiles in a blitz lasting up to 48 hours, according to military insiders and diplomatic sources.
By Ben Farmer, Philip Sherwell and Damien McElroy
10:47PM BST 27 Aug 2013
A Royal Navy Trafalgar class submarine will join forces with American warships in the Mediterranean to fire Tomahawk cruise missiles in an attack that is likely to begin within days.
The missiles would be unleashed to destroy Mr Assad's command and control facilities, weapons delivery centres, intelligence bases and militia training camps.
Military commanders sealed agreement on the scope of attacks with regional allies and the Syrian opposition, officials at a two-day summit in Amman said last night.
The two day meeting in Jordan saw Gen Martin Dempsey, the chairman of the US joint chiefs, and Gen Sir Nick Houghton, the head of Britain's Armed Forces, set out detailed war plans to service chiefs from 10 countries.
A Jordanian official said: "There was consensus that the international community must take action in Syria and that missile strikes by naval or air forces would be the best response."
continued here:
http://www.telegraph.co.uk/news/worldne ... blitz.html
---
I am looking for verification of this...
UN Official, Syrian Rebels Used Sarin Nerve Gas, Not Assad's Army

Posted by: Paul Ebeling Posted on: August 27, 2013

Testimony from victims now strongly suggests it was the rebels, not the Syrian government, that used Sarin Nerve Gas during a recent incident in the revolution-wracked nation, a senior UN diplomat said Monday.

Carla del Ponte, a member of the UN Independent International Commission of Inquiry on Syria, told Swiss TV there were "strong, concrete suspicions but not yet incontrovertible proof," that rebels seeking to oust Syrian President Bashar al-Assad had used the nerve agent.

But she said her panel had not yet seen any evidence of Syrian government forces using chemical weapons (CW), according to the BBC, she added that more investigation was needed.

Damascus is facing growing Western accusations that its forces used such weapons, which US President Obama has described as crossing a Red Line. But Ms. del Ponte's remarks may serve to shift the focus of international concern.

Ms. del Ponte, who in Y 1999 was appointed to head the UN was crimes tribunals for Yugoslavia and Rwanda, has sometimes been a controversial figure. She was removed from her Rwanda post by the UN Security Council in Y 2003, but she continued as the Chief prosecutor for the Yugoslav tribunal until Y 2008.

Rebel Free Syrian Army spokesman Louay Almokdad denied that rebels had use chemical weapons (CW).
http://www.livetradingnews.com/un-offic ... y-6636.htm
---
Assad goes to Iran for "surprise visit".
Confirmed...
http://www.alnahar-news.com/index.php?news=2110
Last edited by
Willease
on Wed Aug 28, 2013 10:32 pm, edited 1 time in total.
---
Syria's elite join compatriots to flee country fearing western air strike
Well-heeled of Damascus also quit for safety across border in Lebanon as expectation of west's intervention grows...
The border crossing between Syria and Lebanon was frantic on Tuesday, as it had been for many months. But, unusually, amid the hordes of people at passport control on the Lebanese side of the Masnaa crossing were queues of well-heeled Syrians – types not often on the move even well into this third year of war.

Well dressed, with front-of-the-line privileges, for them the crossing was far simpler than for the crowds standing behind.

"Some even use the military lane," said a Lebanese border guard, referring to the fast "no-questions" route open to VIPs, from either side, and to Hezbollah.

http://www.theguardian.com/world/2013/a ... air-strike
---
---
Related topics

Replies
Views

Last post