Ive been an avid viewer of the photos constantly uploaded by the mars rover, but this is the first time I personally found something worth bringing to the attention other folks interested in this subject.
PAY ATTENTION THE THE LEFT SIDE OF THE IMAGE!
--Note, this photo was taken from the Spirit (raw image section) on the official mars rover info site (marsrovers.nasa.gov). It is one of the most recently uploaded photos only a few days old so i doubt many people have seen these. The gallery is Sol 1914 in the panoramic image section.
Notice that this item seems to be a piece of debris, not something that you would really imagine to be a naturally formed rock. If you notice on the right side of the object it seems that the rest of the curve was identical to the left side, but was broken off. Just thought it was kind of crazy so i figured id make my first post here. If people are interested in these images I have quite a few ive dug up from the site over the years
---
---
HEAVY POST / NICE FIND ! DEFINITELY NOT A ROCK
---
o shit..Kirk dropped his Tricorder.

Btw...Rocks.
warløckmitbladderinfection wrote:blasphemous new gehenna inhabitant makes god sad...
---
Posts: 924
Joined: Thu Apr 30, 2009 8:25 pm
possibly space junk from past failed mars projects that crashed.

Tis my guess
---
This is one of my personal favorites. Twin Peaks Rock Garden. The first pic is the zoom that will fit here on the page. It's followed by the link to the full image (large), and the Nasa/Jpl site of origin.
Now, mind you, it COULD be ANYTHING.....but it LOOKS like a quansit building, complete with square door on the left, and a pyramid just behind it to the right, with a head, like the Sphynx, mounted at the top of it. In the full photo, to the left of these, is an area cleared of stone, that is unusual looking because of straight parrallel sides. Rectangular in shape. The head on the pyramid, appears to have no lower jaw. Could be anything. Pics are undecisive, but looks cool..
http://mars3.jpl.nasa.gov/MPF/parker/TwnPks_RkGdn_rite_high.jpg
http://mars3.jpl.nasa.gov/MPF/parker/?S=D
---
Posts: 627
Joined: Tue Jul 31, 2007 4:42 am
Great find thanks for sharing.
If you believe in yourself, then that is all one needs.

Chief PhotoAnalyst - Mars Anomaly Research Society ( MARS )

http://www.exopolitics.blogs.com/

www.projectmars.net
---
Posts: 12213
Joined: Mon Jul 21, 2008 11:57 am
Location: The Pit
Nice post, Su13lime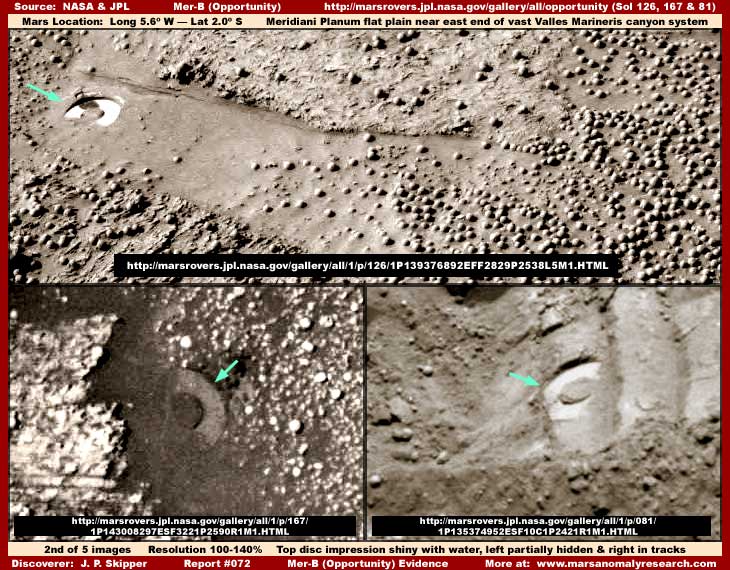 ________________
________________________________________________________________________________

= Since Dawn Of Time The Fate Of Man Is That Of Lice =
---
Posts: 1543
Joined: Sat Nov 08, 2008 2:14 pm
Thats a nice one. My personal fav is the Martian Ape-Headed Cow and her calf, eating blue berries.
upper right;
close up;
another shot
Notice there appears to be movement between shots two and three
Science is truth, God is truth, therefore

God is Science.

All religions were written by men, to control the hearts and minds of other men.
---
Its all these rocks that people keep claiming are something they are not that waters down the mystery of cydonia.

Except for eagan's pic.......that one is real....everyone knows about the ape-headed cows and their love of blue berries.........but the rest are rocks!
I am a nightmare walking, psychopath talking
King of my jungle just a gangster stalking
---
Related topics

Replies
Views

Last post