Posts: 1543
Joined: Sat Nov 08, 2008 2:14 pm
pindz wrote:

eaganthorn wrote:

pindz wrote:Looks like Giant Vagina, first half of video looks real, second half of the video looks fake because the Coca Cola and Stick

, but very GOOD ONE ...

________________________________________

VISIT MY VLOG - NEW VIDEOS

I must apologize in advance for what I am about to say.

the word Pindz in my native language means "child with no thoughts or manners", you knew that right?

one word means 3 things together, thats cool - so you are from Kenya, right ?! --------
Indiana
Science is truth, God is truth, therefore

God is Science.

All religions were written by men, to control the hearts and minds of other men.
---
Posts: 624
Joined: Sat Nov 01, 2008 8:31 pm
Nice vid, definitely a fake, if you were actually covinced by the creature the clues to its fakery lie in the edit, as soon as he pours coke onto it, it immediately cuts to a close up of the object, instead of the camera person actually moving over to the thing.
Theres a couple of these cuts in this vid, look out for this kind of editing in other videos!
"The more things change the more they stay the same..."
---
vulcanic wrote:I came acrossed this video on youtube and i'm curious what you think real or fake?

It seems real but i can't imagine this being able to move so fast off the rock, i tryed to slow it down to see if it's squirting to propel itself up the rock,it doesn't seem to be CGI?

when i uploaded the video here it cut off the ending so heres the full video, (note) i read all comments wich most seem to be non-serious but say nothing to prove its fake.

so you judge for yourself, (i'm leaning towards fake but no clue how they did it)


looks like a fud with creampie.definitely a fake.
---
Yea...it looks like something the Japanese would make.
---
Yeah it's vaginojellyfishkiss from Pokemon
,a fake for me but a really great one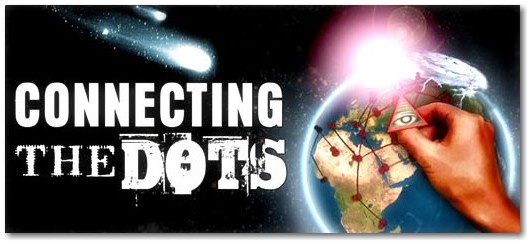 ---
yeah i think it was faked too,i must say its a 5 star hoax best i ever saw lol
only reason i was iffy if it was real or fake is because of real creatures like this
weird things in nature and we are still finding out new amazing things
but anyway i moved it to the hoax section

My YouTube Channel :
https://www.youtube.com/channel/UCPmp_ByJdC5zkBQQmCr7EUw
---
Related topics

Replies
Views

Last post