Posts: 574
Joined: Thu Nov 26, 2009 2:13 pm
---
---
very cool
---
---
Harbin wrote:Nice !
Wonder how the oil companies will put the squash on this one ?
http://www.disclose.tv/action/viewvideo ... his_video/
Never seen thata coming
Blame the rock she has her faults
---
Harbin wrote:Wonder how the oil companies will put the squash on this one ?
From the article.
Last week, the prototype was presented to the energy division of the Advanced Research Projects Agency, which is backing the Michigan State University Engine Research Laboratory with $2.5 million in funding.
ARPA is part of the US Department of Energy.
This engine, as revolutionary and important as it might be, is an officially administered government hand job. "No anti grav or free energy for you, but have this engine which uses petroleum more efficiently."
---
Posts: 1218
Joined: Sat Sep 19, 2009 1:55 am
Its got at least another 10 years of research to deal with. And whos gonna be around when that happens, the only ones driving them will be the elitist and the human/monkey hybreds that they created.

"IF" by chance somebody outside that group are still around, wanna take a shot what the prototypes are going to cost when it does finally hit the market, nobodys gonna have the money in the first place, not unless they wanna take three chickens and goat as trade.

Doesnt say how many horses, 0 to x in x seconds etc.. So.......... I guess that its not made for the NHRA let alone the NTPA neither. what a shock. But its most interesting none the less and time will only tell how itll turn out.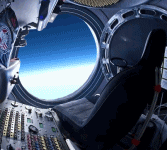 ---
Related topics

Replies
Views

Last post