Are we right to be very afraid here? I think so. I've been glued to the BBC for days now and can't help noticing that they are broadcasting extended sport reports and spending an inordinate amount of time on stories which are hardly newsworthy. Then when they do talk about the crisis, they wheel out British and American nuclear scientists who all seem to say the same thing, namely: "It's ok, It's not as bad as Chernobyl, don't worry, we don't produce our nuclear energy this way in the West."

I don't believe any of it. I put to the members of DTV that we are possibly facing the worst nuclear disaster in human history and we should be very afraid. Furthermore, we should petition our governments with renewed vigour and end this nuclear madness. Just because you can do something dousn't mean you should.
"God is a concept by which we measure our pain"
John Lennon
---
Posts: 21462
Joined: Thu Jul 22, 2010 3:20 am
Location: Odin's Palace
what does radiation do to live feed/signal ?
??
god bless us ...everyone
Collapse is a series of events that sometimes span years.
Each event increases in volatility over the last event,
but as time goes on these events tend to condition the masses.
---
Posts: 331
Joined: Sat Jul 04, 2009 1:09 am
We need to stop falling back on hope and start acting on hope's behalf. Even as I write this I can see the paradox in writing it.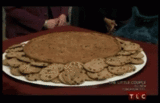 Happiness is subjective ;)
---
Related topics

Replies
Views

Last post