Israeli authorities are implementing their decision to build a new Jewish neighborhood on the occupied Palestinian land in Jabal Mukaber, South East of Jerusalem al-Quds.


Israel's Housing Minister, Uri Ariel and Jerusalem Mayor, Nir Barkat plan to attend a ceremony to lay the foundation stone of these illegal settlements.

About 160 new housing units there have already been sold to Jewish settlers. These are in addition to 1000 new units in Palestinian neighborhoods throughout Jerusalem al-Quds. This building activity comes against the backdrop of municipal elections in Israel, where, by attending the ceremony the Mayer is attempting to win the votes of the ultra-religious and right wing extreme settlers living in the area.

Palestinian Activist Salah al-Khawajeh explained that the expansion of the settlements in the South East of Jerusalem al-Qdus is part of a greater strategy to annex the illegal settlements from Bethlehem, which is inside the 1967 green line, to Jerusalem al-Quds.

This will be the first full construction of a settlement since Washington announced resumption of direct talks between the Israelis and Palestinians with an initial deadline of 9 months. However, the Palestinian Authority has stated that they would not relinquish their pre-conditions of a complete freeze of settlement expansion particularly within the 1967 boundaries.

Settlements are illegal under international law and the fourth Geneva Convention although Israel considers occupied territories gained since 1967 to be exempt from this law.

Palestinian human rights groups say the laying down of foundation stone of yet another illegal settlement will put a nail in the coffin of negotiations with Israelis. They are calling for Israel to no longer have legitimacy through the talks but to be taken to the International Criminal Court for these crimes.
---
They do not want peace, they will never want peace.

Their calls for peace are just another piece of their game.
Antiwar.com
---
Posts: 3041
Joined: Sun Jan 01, 2012 12:58 pm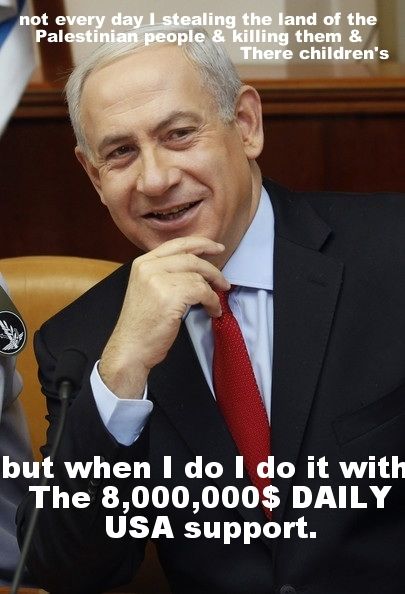 ........................................

The nonplussed fabric of intellect is at inchoate state. any panache will be indefatigable unmartinate by the hoi polloi.
---
Failure is hardwired into Palestinian talks by US and Israel


…by Jim W. Dean, VT Editor … with Press TV



The Peace negotiation follies are beginning once again in the land of Oz. The Israelis have obviously been paid something to agree to participate, and billed to the American taxpayers. Israeli citizens demand this from their leaders…"Make America pay!".

But are always compromised from the start as standing agreements over what we will not do, effectively take away most of our leverage on Israel, as described below. With each failure as the peace 'moderator' we look more and more like a late 50′s hooker who is in denial over why business has dropped off so much.

The least we can do while the charades are going on is to take PR advantage of the attention to publicize as heavily was we can the fraud of the past ones, which we have the proof of in our own declassified Intel, which corporate media never seems able to located, much less print. Israeli makes a fool of our country, and our country makes fools of us.
Antiwar.com
---
I and the rest of the world is so tired of this shit.
I have an idea....Lets drop trillions of dollars into something that can't be fixed....ever. But in the meantime, let's let our own cities rot from within.
I think I mentioned this before
---
Posts: 3041
Joined: Sun Jan 01, 2012 12:58 pm
........................................

The nonplussed fabric of intellect is at inchoate state. any panache will be indefatigable unmartinate by the hoi polloi.
---
Related topics

Replies
Views

Last post