Posts: 627
Joined: Tue Jul 31, 2007 4:42 am
Very nice slush, but we all know how NASA and all those other space agency's lie, they made them all up to fool us again.
Remember all there is on Mars is rocks and those little pebbles, I know as I find them all the time and I have proof that thats all there is, as there are so many members here who point this out to me.
I am only one and the members here are so many, so I have to trust their judgement.
Hi-Rez is nice but I enjoy the hunt for those odd looking rocks.
[/img]
If you believe in yourself, then that is all one needs.

Chief PhotoAnalyst - Mars Anomaly Research Society ( MARS )

http://www.exopolitics.blogs.com/

www.projectmars.net
---
NASA is not a civilian organization as they like to call it. they are part of the military.

what many don't understand is that the money NASA receives each year doesn't cover more than 70% of their public missions. They undertake missions funded and covered by the military's r&d programs and their spy programs. for their effort NASA gets to keep some of the acquired technology or limited use of the military's hardware. like sharing info gathered by spy satellites about asteroids then having to lock them out because the info shared was able to be used to judge the sensitivity of the satellite which is why the sharing was stopped.

so NASA hides more than it reveals..........mainly because of the political and military concerns.
I am a nightmare walking, psychopath talking
King of my jungle just a gangster stalking
---
mikesingh wrote:NASA's red-green-blue composite panoramas of Mars were generated from images taken through Spirit's Pancam's 750-nanometer, 530-nanometer and 480-nanometer filters. I've included a couple of images from Opportunity too.

According to NASA/JPL:

These "natural color" views is the rover team's

best estimate

of what the scene would look like if we were there and able to see it with our own eyes.

There has been much discussion on the Internet how complicated the reproduction of true color images from Mars would be. Of course, a 100% precise reproduction is not possible as the human visual system can only be approximated by technical devices. Taking this fact,

some scientist claim, that it is impossible to recreate the Martian colors. These scientists forget that on Mars the same Sun is shining as on Earth with just reduced intensity by 40% and the same optical and physical laws are valid.

Nobody with enough common knowledge would claim that you cannot create true color pictures on any location on Earth. Color is not always 100% correct, but the general colorization is represented so we can get the impression how it would look like on that location when viewing it with our own eyes.

Best estimate? Well, here's another look at the best estimate of what Mars would look like with just the combined RGB Auto Levels turned on. A slight increase in contrast has also been applied.

NO additional colors have been superimposed on any of these images.

Is NASA fudging the colors to make it look like a hostile barren desert? The original NASA/JPL image is shown first followed by what should be the 'best estimate'. Here's a Viking image for starters, to show how NASA super saturates images....

Courtesy: NASA/JPL

Color corrected...

And here are three images - which one is the 'best estimate'? The first is the one from the Smithsonian National Air and Space Museum, which says the red tinge is due to dust storms (

Sic

), the second from NASA's Viking image archive, and the third is what seems true color to me ...

So what happened to that so called 'dust storm'?

Now for the eye candy....The first image in each block of two is the original from NASA followed by the color corrected version. Remember,

NO additional colors have been added/superimposed on the color corrected images!

Enjoy!

The imge below shows blue sand! The second image is auto level corrected that shows the true color of sand. So is that snow on the surface that NASA wanted to hide?

And here's one for the road....Just like Earth, what?

Hmmm...So how about selecting a good picnic spot?

Cheers!

All source images: Courtesy NASA/JPL

http://areo.info/mer/http://www.nasm.si.edu/ceps/siimages/research.htmlhttp://commons.wikimedia.org/wiki/File: ... 6.png#file
photo sizes prevented proper merging of posts
Last edited by
Hesop
on Tue Sep 22, 2009 11:49 am, edited 1 time in total.
Reason:
merging posts
---
taymour wrote:

Great Mike! As always!

MARS IS FULL OF LIFE...

In the next few days you hold under observation the MUFON (Denise Stoner), The Examiner, J.P. Skipper, Andrew D. Basiago and Richard Hoagland… Great news...

SOON THE PROOF!

The time is come
---
blacky wrote:Nice pics there!

I for one dont belive that what they say about mars is true!

I do believe that there is some form of life on the planet weather it be intelligent I dont know but I do believe that there is at least some form of plant life up there,but if theres plant life then there would be some form of insect life and so on!
---
Why do you keep deleting the topics that I write in!!!!hahaha :cheers:
---
LOL
I
Hey Blacky, I started to merge the threads before you posted, sorry. The pics were too big and widened the page so I couldn't do it correctly.
---
hesop wrote:LOL
I
Hey Blacky, I started to merge the threads before you posted, sorry. The pics were too big and widened the page so I couldn't do it correctly.
Ha ha no worries hesop!
just seems the last few times I have been on and posted or commented that topic has been deleted lol
only joshing with you
---
Did Yahoo news see this thread?
They
continue
to imply.......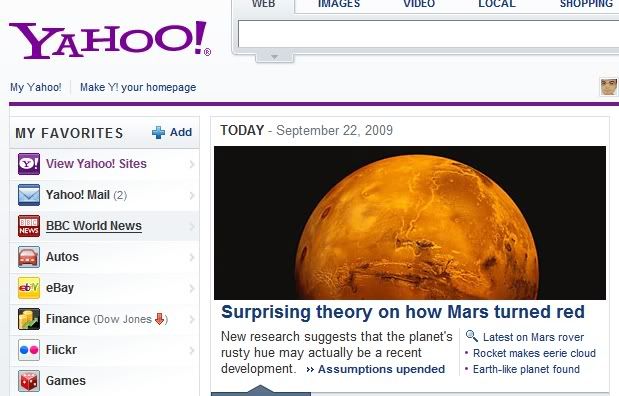 ---
Both Mars Rovers had taken time lapsed pics (gif's) of water based clouds in the sky overhead. I had downloaded these to my PC, from the rover site. (just found them again)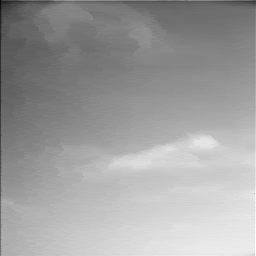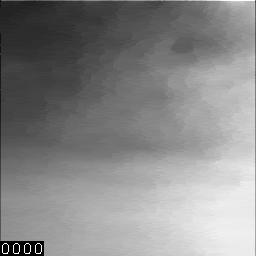 ---
Related topics

Replies
Views

Last post