---
---
Posts: 10583
Joined: Wed Apr 22, 2009 3:08 am
right on pindz.this motherfucker was thinking of YOU when he said this.
love the clappers.
"Doing stuff is overrated.Like Hitler.He did a lot.But don't we all wish he woulda' just stayed home and gotten stoned?"
---
---
---
Posts: 412
Joined: Wed Dec 09, 2009 3:17 pm
They can suck my Reptilian attitude.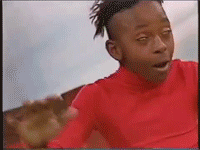 ---
Posts: 8426
Joined: Sat May 30, 2009 7:37 am
Pindz!
Excellent
Class Act all the Way!
What a long strange trip it's been..............
---
---
Posts: 3820
Joined: Sat Apr 04, 2009 5:01 pm
shit wtf?

did you take some psilocybe cubensis when you was editing it...? those voice effects reminded me som.........

good find!

watzefrak?
EARRINGS = POSSIBLE HOLOGRAM DEVICE
Pindz
---
Posts: 559
Joined: Tue Feb 09, 2010 5:48 pm
Location: Acheron
pindz wrote:

New Reptilian Attitude - Oil Spill Cant Be Stopped!
lilith wrote:WTF!!!! seriously!! whaaat theeee fuck

I can't believe it
Dito!
---
Related topics

Replies
Views

Last post