---
---
Posts: 10209
Joined: Wed Apr 22, 2009 3:08 am
right on pindz.this motherfucker was thinking of YOU when he said this.
love the clappers.
i am responsible for my own words,act and deeds
---
---
---
Posts: 412
Joined: Wed Dec 09, 2009 3:17 pm
They can suck my Reptilian attitude.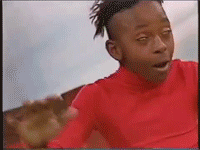 ---
Posts: 8423
Joined: Sat May 30, 2009 7:37 am
Pindz!
Excellent
Class Act all the Way!
---
---
Posts: 3796
Joined: Sat Apr 04, 2009 5:01 pm
shit wtf?

did you take some psilocybe cubensis when you was editing it...? those voice effects reminded me som.........

good find!

watzefrak?
I hope that this site is not infiltrated by dis info agents, but one can not be sure that it isn't, if no one here can prove otherwise.
Lisakitty
Nulklear War...In Just Weeks.
eeeeeee
---
Posts: 559
Joined: Tue Feb 09, 2010 5:48 pm
Location: Acheron
pindz wrote:

New Reptilian Attitude - Oil Spill Cant Be Stopped!
lilith wrote:WTF!!!! seriously!! whaaat theeee fuck

I can't believe it
Dito!
---
Related topics

Replies
Views

Last post