Posts: 182
Joined: Fri Dec 04, 2009 12:37 pm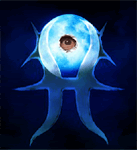 "There is nothing concealed that
will not be disclosed"
Matthew 10:26
---
Posts: 3624
Joined: Thu Oct 28, 2010 7:43 pm
Location: Avin a barbecue on Mercury
WHATS WRONG WITH SPAM, ITS GREAT ON TOAST.
We live a one directional life in an omnidirectional existence

---
[Spoiler alert]
Well I saw many things on DTV but this is the first one that worries me.
I hope I'm wrong but the way I see it look for another 10 years down the drain.
Man was always driven for bigger and better things (I think it started with boobs back in the Flintstones era). Anyway this drive has gotten us were we are today, which is a pretty good place. We do live like kings. Yeah it's not perfect, but it's a hole lot better then 50 years ago.
I don't belie that scene was there without a reason. What this is saying to me is that, there will be a time when they (that control the money so I wont get asked ;) will try to sell us "spirituality in a bottle" i.e. legal synthetic drugs.
And the problem with that is: people will stop looking for answers because they think they found it. (of course eventually because of the growing desire, they'll move on, but it's a damn shame.
The meaning of life is simple: keep looking for answers and for bigger an better things. The moment you stop KNOW you are controlled. And then something unique, that never existed in the world and never will, just dies without bearing fruits.

Looking for the answer is the answer guys.
---
Related topics

Replies
Views

Last post