Posts: 213
Joined: Mon Jul 19, 2010 2:11 am
Source: US anti aircraft gunners in a MovieTone News clip, that appeared to have been filmed on location at Diamond Head the same day, that was included in the first cut of 911 hit piece Loose Change!!
http://www.sflistteamhouse.com/Misc/Pearl%20Harbor/original.htm
Above, Wheeler Army Air Field, December 7, 1941 - Smoke coming from planes on a row of undamaged aircraft, upwind of a conflagration of other burning planes, and no blast damage or bomb craters anywhere, says the aircraft were deliberately set alight at ground level.
In this shot no one appears to be at action stations, despite the undamaged battleship should be an obvious target for enemy bombers, while spectators wandering around fails to assert a force of some hundreds of enemy planes is at large!
One aircraft in this pic, while no one appears to be too concerned, spectators are cramming every vantage point on an as yet undamaged vessel - Surely if an attack were underway it would be the last place to be!
Officially

Beginning at 0600 hours the first wave of 183 fighters and torpedo bombers, struck at the fleet in Pearl Harbor and the airfields in Hickam, Kaneohe and Ewa, the second strike, launched at 0715 hours, consisted of 167 aircraft, which again struck at the same targets.

At 0753 hours the first wave consisting of 40 Nakajima B5N2 Kate" torpedo bombers, 51 Aichi D3A1 "Val" dive bombers, 50 high Altitude bombers and 43 Zeros struck airfields and Pearl Harbor Within the next hour, the second wave arrived and continued the Attack.

U.S. Casualties were:

USA : 218 KIA, 364 WIA.

USN: 2,008 KIA, 710 WIA.

USMC: 109 KIA, 69 WIA.

Civilians: 68 KIA, 35 WIA.

TOTAL: 2,403 KIA, 1,178 WIA.

Battleships

USS Arizona (BB-39) - total loss when a bomb hit her magazine.

USS Oklahoma (BB-37) - Total loss when she capsized and sunk in the harbor.

USS California (BB-44) - Sunk at her berth. Later raised and repaired.

USS West Virginia (BB-48) - Sunk at her berth. Later raised and repaired.

USS Nevada - (BB-36) Beached to prevent sinking. Later repaired.

USS Pennsylvania (BB-38) - Light damage.

USS Maryland (BB-46) - Light damage.

USS Tennessee (BB-43) Light damage.

USS Utah (AG-16) - (former battleship used as a target) - Sunk.

Cruisers

USS New Orleans (CA-32) - Light Damage..

USS San Francisco (CA-38) - Light Damage.

USS Detroit (CL-8) - Light Damage.

USS Raleigh (CL-7) - Heavily damaged but repaired.

USS Helena (CL-50) - Light Damage.

USS Honolulu (CL-48) - Light Damage..

Destroyers

USS Downes (DD-375) - Destroyed. Parts salvaged.

USS Cassin - (DD-372) Destroyed. Parts salvaged.

USS Shaw (DD-373) - Very heavy damage.

USS Helm (DD-388) - Light Damage.

Minelayer

USS Ogala (CM-4) - Sunk but later raised and repaired.

Seaplane Tender

USS Curtiss (AV-4) - Severely damaged but later repaired.

Repair Ship

USS Vestal (AR-4) - Severely damaged but later repaired.

Harbor Tug

USS Sotoyomo (YT-9) - Sunk but later raised and repaired.

Aircraft

188 Aircraft destroyed (92 USN and 92 U.S Army Air Corps.)
---
Posts: 10610
Joined: Sun Mar 22, 2009 11:11 pm
Where's the beer and when do I get paid?
- Jimmy Carl Black (the Indian of the group)
---
Posts: 4161
Joined: Thu Nov 05, 2009 6:11 am
Location: Earth
This is so full of holes...you finish it.
You may have been better to stick with the radar conspiracy. As other here I am always looking for goodies. But this is a bit far fetched even for here.

[img]
Remember when a Harp was a good thing.
---
Posts: 4161
Joined: Thu Nov 05, 2009 6:11 am
Location: Earth
After further thought you may be correct. The sponsors of the war/s perhaps did/do not have enemies. As of yet? They may have just needed a reason to make money? Look into that one. I am sure both sides were backed by the same banks and people if you break it down.
Your header may be correct after all. The money changers have no enemies as of yet. They just create them for others.
Just sayin'

[img]
Remember when a Harp was a good thing.
---
Posts: 1924
Joined: Mon Apr 16, 2012 9:16 am
after 911, nothing seems far fetched anymore, sadly.


whether it hits on a note of truth or not, the lenghts some folks in the world will go to just to further there agenda is DIABOLICAL TO THE EXTREME, that should make us all shudder in our britches fukin???



if it did have some kinda truth to it, would anyone here be surprised i ask??? i think not says i,
the story of life is quicker than the blink of an eye, the story of love is hello and goodbye, until we meet again my friend.
---
its very simple to sort this out, phone your local japanese embassy and ask them if the did it ( they will say yes of course , it was FOR THE EMPEROR , BANZAIIIIIIIIIIIIIIIIIIIIIIIIIIIIIIIIIIIIIIIIIIIIIIIIIIIIIIIIIIII )
We thought about it for a long time, "Endeavor to persevere." And when we had thought about it long enough, we declared war on the Union.
---
The photo shows spectators observing from the deck of a submarine,i see no subs in the list of sunk vessels......so i'd say it was the perfect place to watch the ensueing drama.
"If you are inside the circle,you cannot see the whole sphere"
---
Posts: 1093
Joined: Sun Sep 16, 2012 1:21 pm
Location: "In life's litter tray......"
No wonder conspiracy theorists have a 'nutjob' label attached to them by some people.
An event which was witnessed by thousands, surviours stories (US & Japanese), news reporting at the time, etc. etc.
But no 'enemy' planes at Pearl harbour. So it obviously wasn't the japenese.
There are far better conspiracys about that terrible day, this book is one: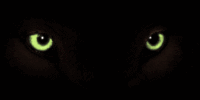 ---
---
Domeika wrote:The invention of loafer shoes and cut-n-paste are the greatest things since sliced bread if you happen to be a card-carrying retard.

Do the world a favor and go climb Mount Niitaka and jump the fuck off.
Ouch, bit harsh. But the OP could use the keyboard a bit more.
---
Related topics

Replies
Views

Last post