---
---
---
Posts: 866
Joined: Sun Sep 16, 2012 1:21 pm
Location: "In life's litter tray......"
Malogg wrote:

White wash eh
maybe malogg!
But I'm sure that admin/Lukas will sort it out!
My account is shown as 'disabled' not banned.
I'm sure they will sort it out!
After all, they will not throw in the dustbin, someone who has contribued so much to DTV, since she joined because of just one mistake!
I have faith and I will be silent about it!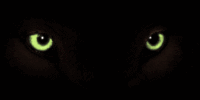 ---
Posts: 5734
Joined: Sat May 14, 2011 10:00 pm
Location: Arulu
Boondox681 wrote:GO TEAM MERMAID

Do you believe in the existence of Mermaids?
---
Related topics

Replies
Views

Last post